Oraimo power banks are long-lasting, quality power banks from a trusted brand. It is hard to get anything done these days without the surety of a power bank at hand to keep your phone charged.
This brand's power banks come in different models and prices, you can sure get something that will please you considering factors like specifications and how budget-friendly it is for you.

The way power has been unsteady in a lot of areas makes it necessary to own a power bank.
You would hate to be stranded with a dead phone when there is so much you do with your phone like making work calls or simply finding your way around town. this article will help you pick the right Oraimo power bank for you.
Oraimo Power Bank Prices in Nigeria
Here below are the prices of Oraimo power bank in Nigeria:
| | | | |
| --- | --- | --- | --- |
| Model | Quick Picks | Price From | Jumia Page |
| P115D 10000mAh Oraimo Power-Bank | Black, 10000 MAh, 16mm | ₦ 10,990 | |
| Oraimo-P112D 10000mah Led Display Power bank | Black, 10000 MAh, 15.5mm | ₦ 11,500 | |
| OPB-P204D 20000mAh Power Bank | Black, 20000 MAh, 15.5mm | ₦ 20,000 | |
| Oraimo-P271D 27000mAh Power Bank | Black, 27000 mAh, 15.5mm | ₦ 22,800 | |
P115D 10000mAh Oraimo Power-Bank Price in Nigeria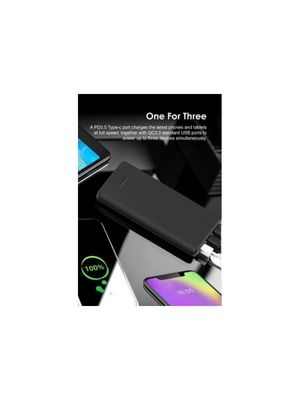 If you want to buy this
This Oraimo Power bank is very affordable and long-lasting. You need not worry about low batteries and can now use your phones for as long as you want. This power bank charges your mobile devices up to 3 times. 
The key features of the P115D Oraimo power bank include; 10000maH power capacity, two cord input-a  PD 3.0 type C and a QC 3.0 micro USB cord ports, mobility as it can be taken around with you anywhere, 16mm slim and elegant design, it is resistant to scratches because of its texture. It also comes with multi-protection against power surges and prevention of short circuits. 
This power bank can be used to charge your devices perfectly and you can use them to your satisfaction. 
Oraimo-P112D 10000mah Led Display Power bank Price in Nigeria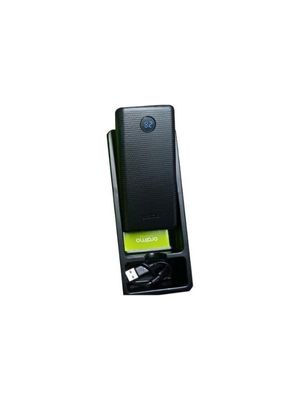 If you want to buy this
This is another series of 10000maH Oraimo power banks. It is an optimized slim LED display Power bank. This power bank looks comfortable to hold and convenient to use. It has a slim design which makes it fit perfectly in your bags, pockets, bag packs, tote bags etc. With the P112D, waiting for Nepa people to restore electricity becomes a thing of the past. It charges your phone up to three times fully.
Its features include; a 10000MAh capacity, 15.5mm slimness, multi-protection against surges that can damage your devices, Dual charging points that supports very fast charging-2.1A fast charging, a LED display, double output, Anti-scratch or stain texture, a Micro USB and a Type-C input.
OPB-P204D 20000mAh Power Bank Price in Nigeria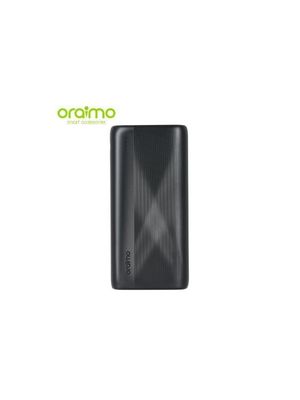 If you want to buy this
This power bank is very strong. One of Oraimo's finest. The 20000mAh charges your device over 4-5 times when it is fully charged. Although it takes a little longer to get but that is so, it can store enough power for your mobile devices. It has two ports, a Type-C input and a micro USB input port. This Power bank is long-lasting, efficient and reliable.
Its key features include; 20000 mAh optimal capacity, extremely portable and easy to use, safety features which prevent power surges, overheating, overcharging and too much current, superior casing, dual fast charging ports, Type-C Input (5V 2A) and Micro USB Input (5V 2A).
Oraimo-P271D 27000mAh Power Bank Price in Nigeria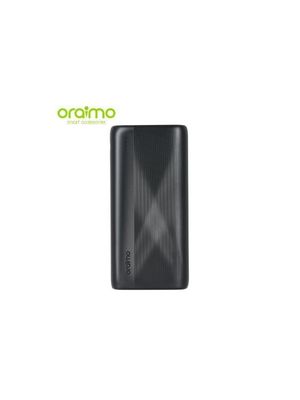 If you want to buy this
This particular power bank is a massive phone power supplier. It is super strong and can charge your devices over 6 times fully. It is durable, effective, convenient to use and maintain, easy to move around and reliable. The 27000 mAh Oraimo power bank is your answered prayers for all sorts of low battery issues your phone has been going through. You can make use of your phone, to complete your remote work, watch your favourite movies, and shows, listen to your favourite music, watch sports, play games, surf the internet and engage in all your social media activities without the fear of your mobile devices going off.
The key features of the OPB-P271D include; Ultra high capacity of 27000 mAh, dual fast charging which allows you to charge two devices at the same time, it has a multi-protection safe system to keep your devices safe from power surges, excessive currents and overheating, built-in LED display, Type-C input and a micro USB input ports.
These Oraimo power banks are all durable, affordable and completely reliable. You could choose anyone from the listed Power banks, get the complete worth of your money and never have to worry about low batteries or your phones going off especially when it is common knowledge that, our phones are like our best friends. We need them all the time to work, relax, for movies, on the internet, learn, listen to music and a lot more. The Oraimo power banks are your best bet. Get yours today.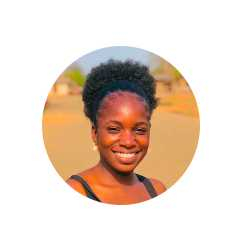 Latest posts by Lois Samari
(see all)
You are the first in our research hence, we rallies around doing rigorous checks, testing and analysis to help you make a good decision on products and services. Meanwhile, items providers' final views are superior to ours.