Compare Edmark products and prices in Nigeria with their features.

From losing weight, boosting your immune system to other health needs, Edmark has products in different categories.

Its growing usage and popularity on shopping portals and malls, users are grabbing them for good.
Once upon a time, people eat without bothering contents resulting in complicating health issues but now, it is quite a different story.
The need to live healthily and stay strong is important as everyone wants to cut costs on visiting the clinic.
In addition to saving a lot of money, your health is second to none and sure, you really can't stop giving it maximum attention.
When you talk about attention to health, people now turn to Edmark products for solutions.
So, do you want to see the items people are searching for?
Edmark Products in Nigeria
With varying solutions and their uses, here is the list of available Edmark products in Nigeria:
Shake Off Phyto Fiber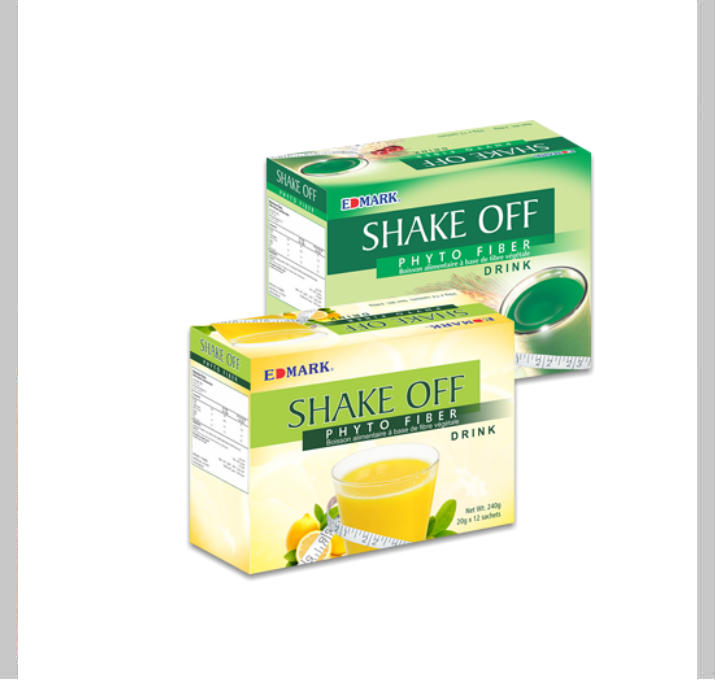 Pricing from ₦6,000
Fibre foods are known for the promotion of weight loss, maintaining a stable blood sugar level and normalization of bowel movements amongst others.
With an urge to quench hunger, you end up eating foods that are high in fat which increases your cholesterol level, increasing the risk of heart disease.
Then comes Edmark Shake Off Phyto Fiber, a detoxification product which contains mostly of fibre ingredients made to help release your system of cholesterol to promote better metabolism.
It remains one of the bestselling Edmark products in Nigeria especially amongst people suffering from kidney, diabetes and heart-related issues.
Contents:
It contains fibre rich ingredients that include plant fibre, oats, inulin and Roselle.
Splina Liquid Chlorophyll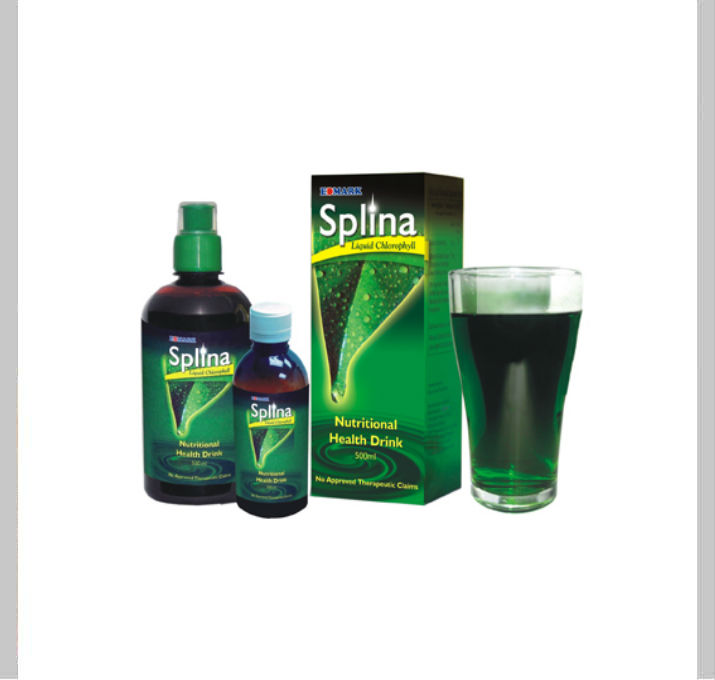 Pricing from ₦9,500
A vitamin-rich drink made for the maintenance of body alkaline level.
The constituent elements are known for the generation of red blood cells essential for cell growths and boosting of the immune system.
Its effects include a beautiful skin which gives you a youthful look.
It is popular for being one of the anti-ageing Edmark products in Nigeria.
Contents:
The Edmark Splina Liquid Chlorophyll contains chlorophyll from white mulberry leaves.
Bio Elixir or BE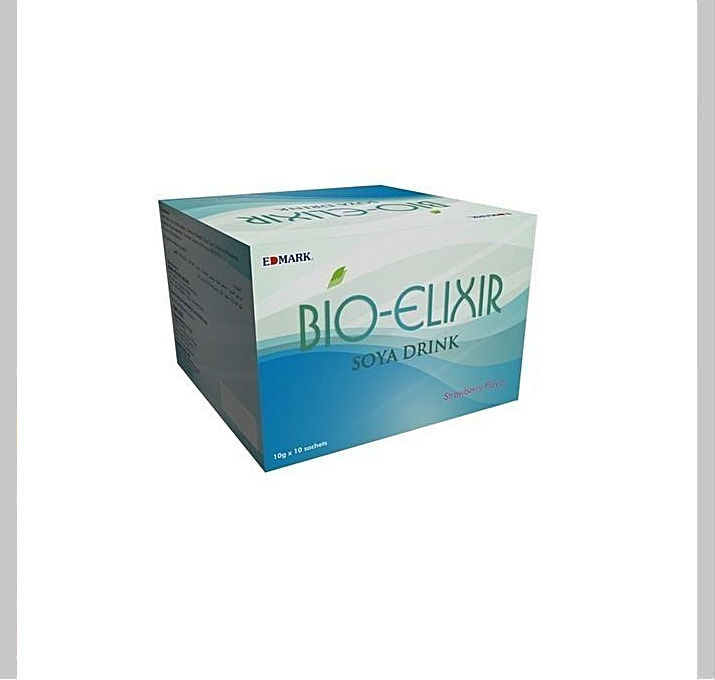 Pricing from ₦20,000
A soya milk drink to keep you looking young and one of the Edmark products for anti-ageing.
The drink has benefits which also include giving you the needed energy balance to keep you living active all day.
The presence of glutamine increases retentiveness hence, great for memory enhancements.
Contents:
This drink is made from soy and whey protein, and amino acid.
CoCollagen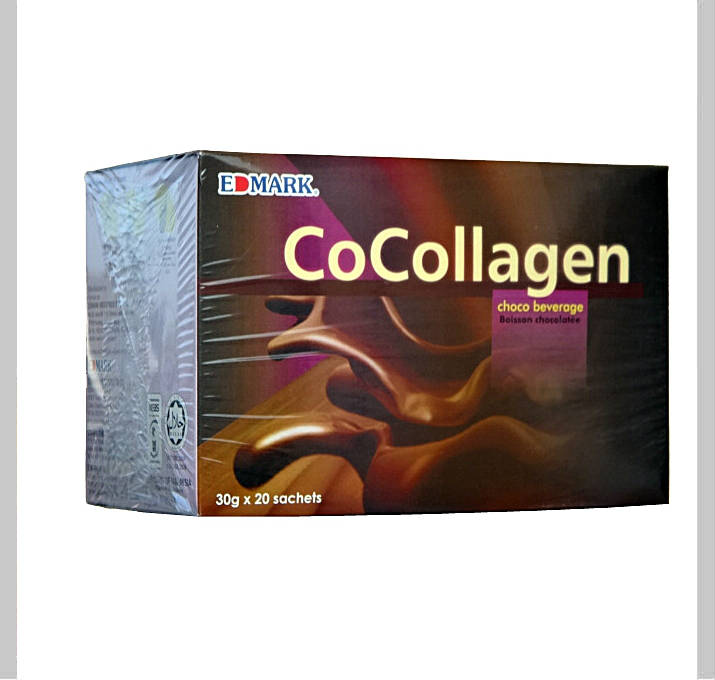 Pricing from ₦7,000
Collagen is the most predominant protein in a human body which gives your skin a structure, inclusive of the bones, muscles and other connective tissue.
As you grow older, it decreases in production leading to effect such as dehydration and wrinkles on your skin.
Body cream exists claiming to help increases the level of collagen in your body but study indicate its molecules cannot be consumed through the skin due to their large sizes.
Hence, you need something that can be easily absorbed which is the reason the CoCollagen is one of the bestselling Edmark Products in Nigeria.
It is a chocolate flavoured beverage which you can take every morning or as your taste quest for a tea.
It contains collagen to help keep your skin youthful and free of wrinkles.
Contents:
The beverage is made with a combination of cocoa, chocolate, marine collagen, sucrose, malt, and amino acid.
Café Troika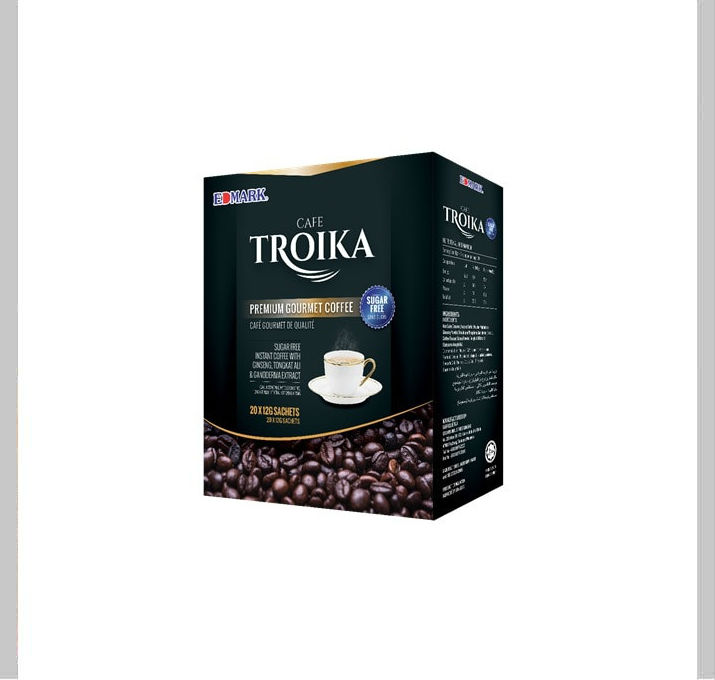 Pricing from ₦5,000
One of the beverage-based Edmark products meant to help boost your energy level.
This coffee drink contains elements from 'Tongkat Ali' and ', a supplement famous for being an aphrodisiac.
It is also popular for boosting the testosterone which in turns result in improved sexual performance especially for those suffering from andropause.
Café Troika also contains Ginseng, good for boosting your immune system, improve memory retentiveness, help you lose weight and reduces the risk of cancer.
Contents:
This coffee contains elements from Ganoderma mushroom, Tongkat Ali, and ginseng.
MRT Complex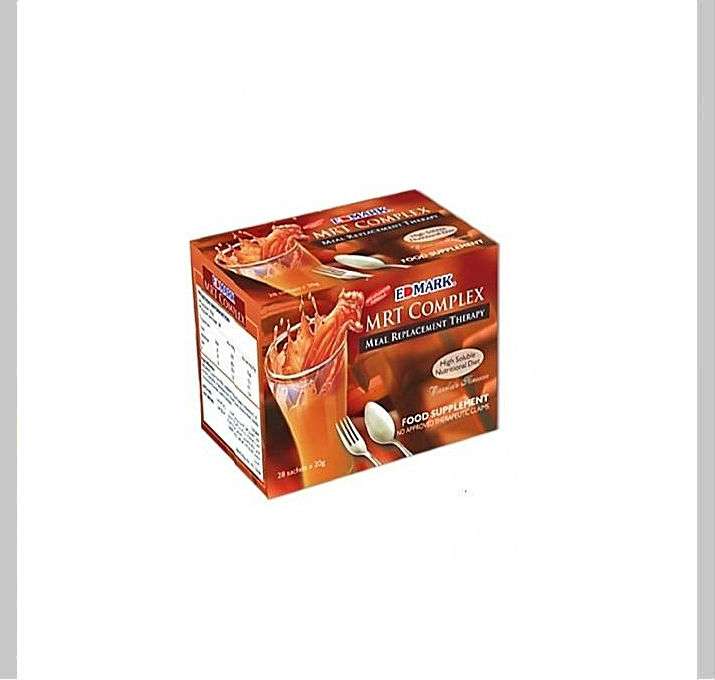 Pricing from ₦30, 000
Best known as the drink for people that wants to lose weight.
It is one of the Edmark products that form parts of the P4 Healthy Slimming Program.
The other products listed in this program for losing weight include Shake Off Phyto Fiber, Splina Liquid Chlorophyll, Ginseng and Red Yeast coffees.
This drink comes in three flavours, you can choose from any of chocolate, vanilla and strawberry.
Contents:
MRT Complex ingredients include inositol, lecithin, soy protein, fructose, l-carnitine and edible fibre.
Red Yeast Coffee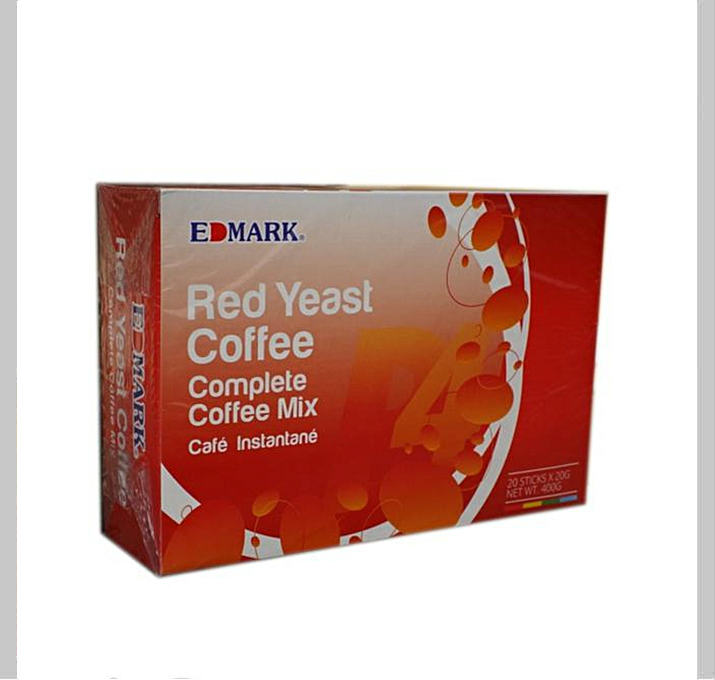 Pricing from ₦4,000
An anti-oxidant drink which is taken for the reduction of body cholesterol and help prevents heart-related diseases.
The coffee contains fibre constituents for the improvement of metabolism and maintenance of healthy living.
It is among the Edmark products which are widely used for slimming and for keeping the bodyweight checked.
Contents:
This coffee contains fibre, rice starch, sterols and fatty acids.
Bubble C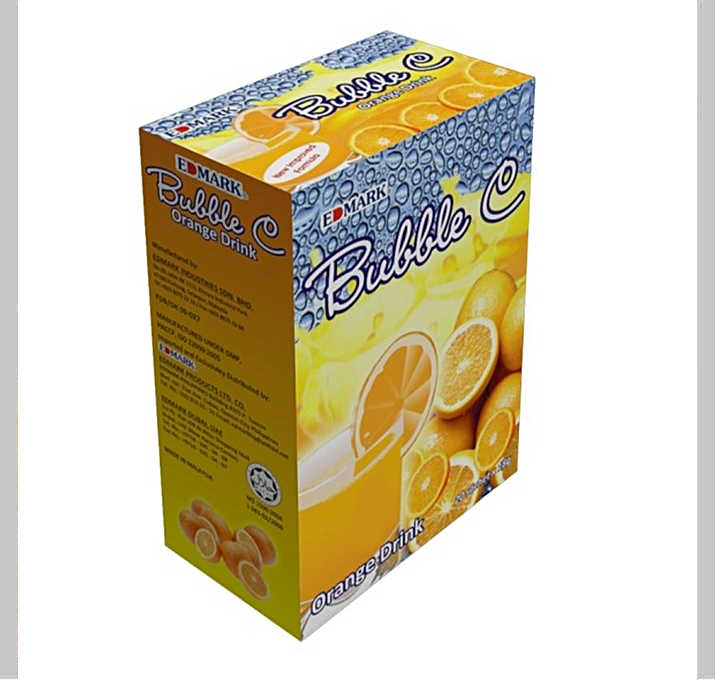 Pricing from ₦4,000
It is an orange beverage suitable for kids and adults.
This drink contains Vitamin C, which is great for the production of collagen needed for good skin and better hair feel.
Its calcium constituents are essential for bone, muscle growth and in kids also, for teeth growth.
It derives its sweet taste from natural fructose hence, it can be taken by a diabetic person since that will not raise the body sugar level.
Contents:
Bubble C contains vitamin C, calcium, orange, carotene colouring, and fructose.
Insta Soup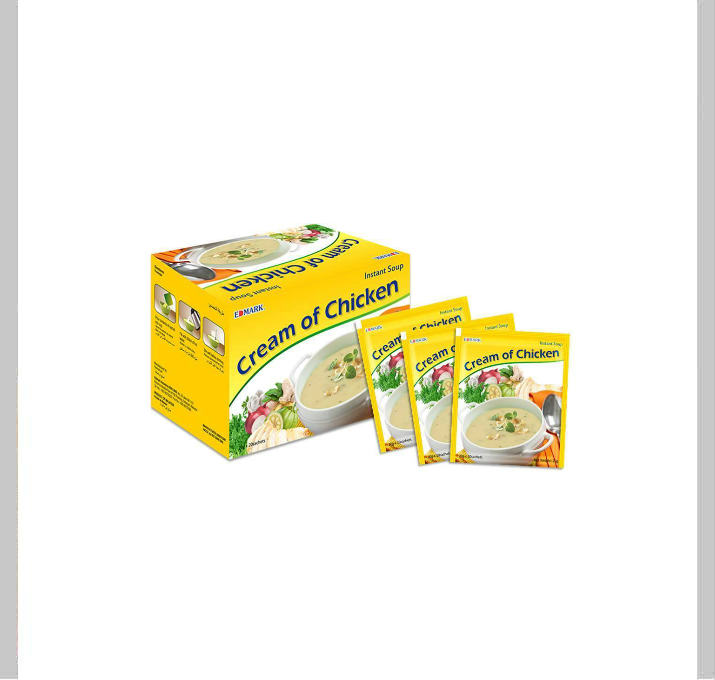 Pricing from ₦5,000
Nicknamed 'Chicken in the Soup', this looks the most unique of the Edmark Products in Nigeria.
The chicken-flavoured item contains different ingredients for weight control, improvement of body energy, anti-ageing and cancer risk reduction.
The presence of inulin in Insta Soup makes it an ideal combination for the maintenance of a healthy intestine.
Contents:
This product contains multiple elements from whey powder, inulin, ginseng, Garcinia Cambogia (Malabar Tamarind), collagen, and tomato.
SpiRo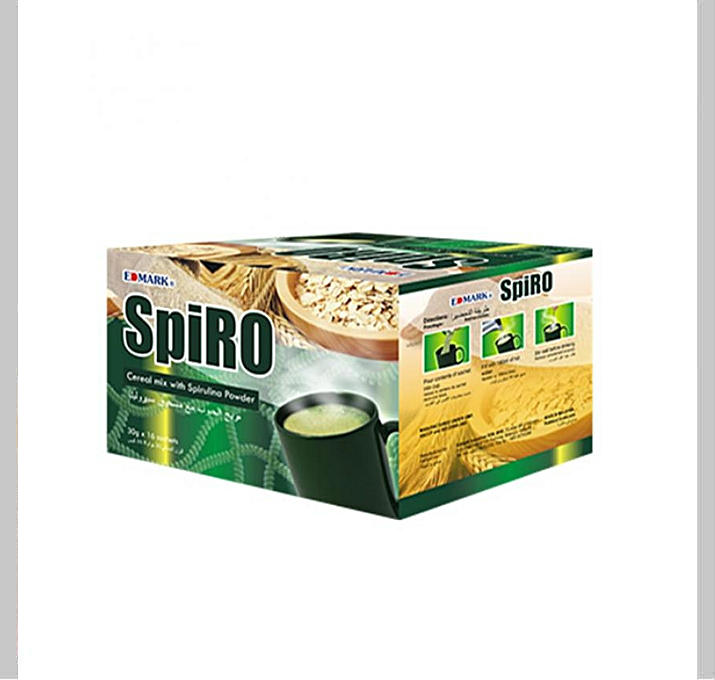 Pricing from ₦7, 000
A nutritional cereal meal and ideal as a travelling meal.
The SpiRo is made with the combination of oat, rice and spirulina which has great elements for the growth of the immune system.
With the presence of oat bran, it has the fibre that helps in detoxifying your system for improved digestive health.
The meal is made to help your body stay strong and reduces the risk of cancer.
Contents:
This cereal mixture contains oat bran, rice and Hawaiian spirulina powder.
Those are the best selling Edmark products in Nigeria and if you are feeling lucky, do share this article to your circle and help someone else looking for them.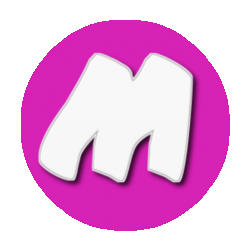 Latest posts by Happiness Crew
(see all)
You are the first in our research hence, we rallies around doing rigorous checks, testing and analysis to help you make a good decision on products and services. Meanwhile, items providers' final views are superior to ours.