Nike shoes are known for their comfiness and everyone's choice when it comes to the best sneakers, slides, and sports apparel.
The shoes we choose not only provide a means of getting from point A to point B but also serve as an essential component of our personal style.

From classic boots that give timeless elegance to cutting-edge sneakers engineered for peak performance, Nike is one brand that has some of the best.

Tip: Nike shoe prices in Nigeria range from ₦10,000 to ₦140,000. This price variation is dependent on the shoe type, model, size, and style.

In Nigeria, it has an official online store available on Jumia which houses many of its footwear, and its sister brand, Converse, and the products ship to most states. However, newer models will be more available through Amazon and might work best if your card supports international transactions.
Nike, a global sportswear powerhouse, is known for its cutting-edge footwear. With a history spanning decades, Nike continually pushes the boundaries of design and performance.
From iconic classics like the Air Max and Air Force 1 to the sleek and lightweight innovations of the Flyknit and React series, Nike caters to diverse tastes and athletic needs.
Their relentless commitment to innovation and technology results in footwear that enhances comfort, support, and performance.
Nike also champions sustainability, incorporating recycled materials into their designs. Whether you are hitting the track or court, or simply stepping out in style, Nike shoes offer a perfect blend of fashion and function.
Best Nike Sneakers and Slide in Nigeria
If you are looking to invest in quality footwear, Nike surely should be on your list.
Based on reviews, below are the best Nike sneakers and slides to check out in Nigeria: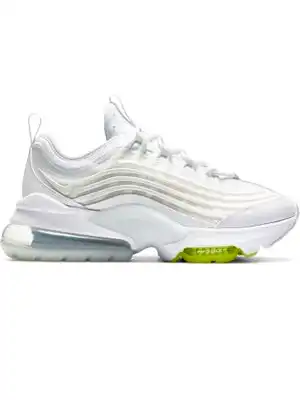 Nike Air Max is one of its amazing lines of athletic footwear that has gained significant popularity since its debut.
These sneakers are known for their groundbreaking visible air cushioning technology, which provides added comfort and cushioning for wearers. The introduction of the Air Max 1 set the standard for the series, making the visible air unit in the midsole a defining feature.
Over the years, Nike has expanded the Air Max line to include various models and styles to cater to a wide range of athletic activities and individual preferences.
The brand has also introduced innovations such as the full-length Max Air unit and Flyknit uppers, enhancing both performance and style.
Nike Air Max appeals to everyone seeking superior cushioning and comfort, as well as those looking to express their personal style through a variety of colorways and designs.
These sneakers have become an iconic choice in the world of athletic footwear for their combination of performance and self-expression.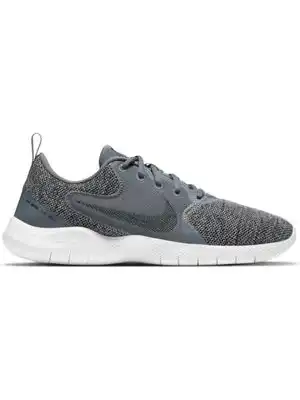 The Nike Flex Experience series is a popular and versatile line of athletic footwear, tailor-made for those in search of a comfortable and adaptable choice for a range of physical activities.
These Nike shoes are known for their lightweight design and a focus on promoting natural foot movement, these shoes have gained recognition.
Within the Nike Flex Experience collection, you will find a variety of models suitable for diverse sports and everyday use.
They typically have supple soles and breathable materials, elevating comfort during workouts and other physical endeavors.
With their sleek and minimalist aesthetic, Nike Flex Experience shoes often cater to individuals who prefer a more understated appearance.
They are popular for their cost-effectiveness and durability, rendering them a good option for both novices and seasoned athletes.
Whether you are hitting the gym, going for a run, or simply seeking comfortable everyday footwear, Nike Flex Experience provides a dependable and budget-friendly choice.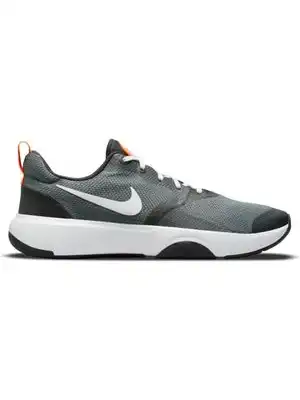 The City Rep is a line of sports shoes made for people who like doing exercise, be it in the gym or sharing the road with their friends.
These Nike shoes are designed to be comfy and helpful for different types of exercises you do every time.
In the City Rep collection, you will find different shoe models that are specially made for activities like running, biking, and working out in the gym.
These Nike shoes are built to give you the right cushioning, support, and flexibility needed for exercising when needed.
Nike City Rep shoes are not just practical but also stylish. They have a modern and cool design that suits city life.
Whether you are walking on busy streets, doing outdoor exercises, or going to the gym, Nike City Rep shoes are a good choice.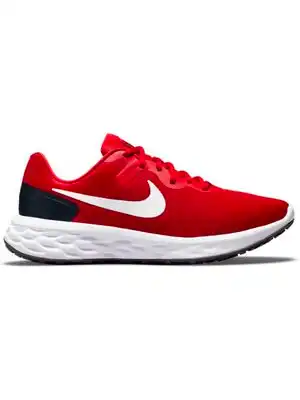 These Nike shoes are designed to cater to a broad audience, making them a popular choice for both beginners and experienced athletes.
The Nike Revolution collection offers a range of models, each with its unique features tailored to various sports and activities.
These shoes are also known for their lightweight construction and cushioning, providing adequate support and comfort during workouts, jogging, and everyday use.
Nike Revolution shoes are designed with a clean and minimalist aesthetic, making them versatile for various settings.
Useful when you are heading to the gym, taking a leisurely walk, or pursuing your fitness goals, they offer an accessible choice that aligns with performance and style.
With their cost-effective pricing and emphasis on delivering basic but reliable features, Nike Revolution continues to be a go-to option for those seeking a balance of quality and affordability in athletic footwear.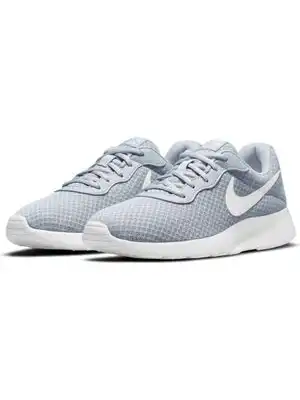 Nike Tanjun is a popular line of athletic footwear renowned for its simplicity, comfort, and affordability.
The name "Tanjun" is derived from the Japanese word for "simplicity," and these shoes live up to their name by offering straightforward, no-frills design and functionality.
The Tanjun collection includes a variety of models, such as sneakers and running shoes, designed to provide wearers with cushioning, support, and ease of wear.
These Nike shoes are recognized for their lightweight construction and breathable materials, making them a practical choice for everyday activities and casual workouts.
Tanjun shoes are often known for their clean and minimalistic aesthetic, suitable for various occasions and styles.
They are a preferred choice for individuals looking for comfortable and versatile footwear without breaking the bank.
If you are heading to the gym, running errands, or simply seeking comfortable everyday shoes, Nike Tanjun offers a dependable and budget-friendly option.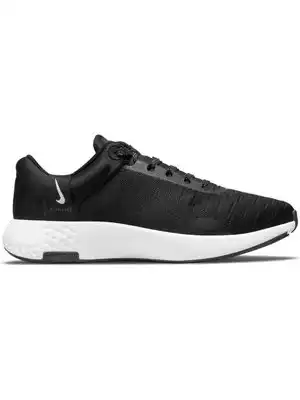 The Renew Serenity is a women's athletic shoe model that has gained attention for its blend of style and performance.
These Nike shoes are tailored to cater to the specific needs of women engaged in various fitness and training activities.
The Nike Renew Serenity collection includes a range of models designed to support and enhance performance during workouts, from gym sessions to dance classes.
These shoes often feature a combination of cushioning, support, and flexibility, providing the comfort and functionality needed for women's fitness routines.
With a focus on aesthetic appeal, Nike Renew Serenity shoes are known for their stylish and contemporary designs, offering options that align with women's fashion preferences while delivering top-notch athletic performance.
Be it hitting the gym, attending a yoga class, or pursuing any other fitness activity, Nike Renew Serenity seeks to provide women with a versatile and trendy footwear choice that harmoniously balances performance and style, empowering them to stay active and look great while doing so.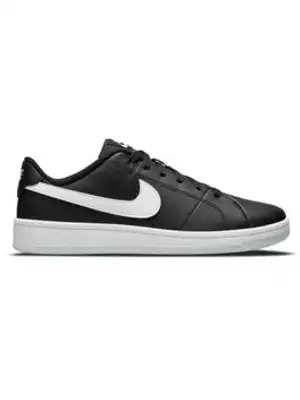 The Court Royale is a collection of sneakers with a classic design inspired by the brand's heritage in tennis footwear.
These Nike shoes are known for their retro aesthetics, typically featuring leather uppers, padded collars, and a durable rubber outsole.
Their design elements aim to provide wearers with comfort, support, and reliable traction.
The collection's name, "Court Royale," reflects its connection to traditional court sports.
Nike Court Royale sneakers are favored for their versatility, as they can serve both for tennis and everyday casual wear, appealing to those who appreciate a classic and timeless look in their footwear.
Be that you are seeking a simple and elegant design for sports or casual occasions, Nike Court Royale embodies a blend of tradition and contemporary style.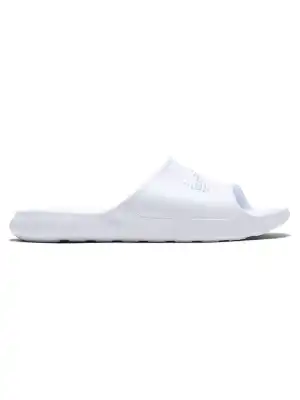 Nike Victori One is a slide sandal designed for post-workout or casual wear, known for its simplicity, comfort, and functionality.
These slides are characterized by their one-piece, contoured foam footbed that provides cushioning and support.
The Nike Victori One collection includes a variety of color options and often features the iconic Nike Swoosh logo on the strap.
The slip-on design makes them easy to wear and take off, and the contoured footbed is designed to conform to the shape of the foot, enhancing comfort.
These slides are favored for their convenience and comfort, making them a popular choice for those looking to relax and recover after physical activities or simply enjoy a comfortable and laid-back footwear option.
Nike Shoes Frequently Asked Questions
Here below are some of the frequently asked questions regarding Nike shoes in Nigeria:
Are the Nike shoes on Jumia original?
Yes, there are original Nike shoes on Jumia when you buy from the official Nike store.

Jumia will indicate an "official store" tag for all original Nike products on the marketplace.
Where can I buy original Nike shoes in-store in Nigeria?
Though Nike has an official physical store in Nigeria which is located in Ikeja, Lagos, you might be able to get Nike products from third-party fashion retailers across states in Nigeria.

Since it can be difficult to tell the difference between original and fake Nike shoes, you might want to consider buying the footwear through the official Nike store on Jumia if you live outside Lagos since they ship to all states.
What is the price of Nike shoes in Nigeria?
The prices for Nike shoes in Nigeria vary depending on the type (sneaker or slide), model, size, and style you prefer.

It usually ranges from ₦10,000 to ₦140,000. The below shows some of the top models and their respective prices based on sources online:

1. Nike Air Max: ₦132,500 to ₦140,000
2. Nike Tanjun: ₦25,000
3. Nike Court Royale: ₦25,000
4. Nike Renew Serenity: ₦35,000
5. Nike Revolution: ₦48,500
6. Nike City Rep: ₦57,500
7. Nike Flex Experience: ₦57,500
8. Nike Victori One Slide: ₦10,000
Does Nike have an official store in Nigeria?
Yes, Nike has an official store both online and through physical store walk-in.

The Nike physical store is currently one and it is located in Lagos at the Ikeja City Mall but through its official online store, you can buy from any state in Nigeria and have it delivered to you.
Are Nike shoes on Re-Up Lane original?
While Re-Up Lane is known to be a popular third-party retailer of premium fashion brands, we are not able to vouch for the originality of the Nike shoes in its collection.

Nevertheless, the products on their platform can be a bit expensive when compared to buying through the official Nike store hence, it might be cost-saving for you to buy through the official store on Jumia or get someone to check the Nike store in Lagos if you live outside the city.
Is there any Nike store in Lekki, Lagos?
There is no official Nike store in Lekki but you might be able to see other fashion houses that sell Nike shoes and other apparel.

If you live in Lekki and prefer a physical experience, you might want to go to Ikeja City Mall and see the products as Nike has an official walk-in store at the mall.

Nevertheless, opt for the online store available on Jumia if going too far is a concern for you.
How much is the delivery if I buy Nike shoes on Jumia?
Juma's delivery fee varies depending on the state you live and a state as far as Sokoto is ₦750 for in-store pickup.

The highest for to-door delivery we have seen on Jumia is ₦ 2,080. Not a bad one considering you are getting a reliable product from an official Nike store.
Are Converse shoes owned by Nike?
Yes, the Converse brand is a subsidiary of Nike and you will find their shoes also when you visit the Nike store in Nigeria.
If you are an athlete striving for peak performance, a fashion enthusiast looking to stay on-trend, or simply someone seeking comfortable and reliable footwear for everyday life, Nike has something to offer.
Fortunately, you can get good quality Nike shoes when you visit their Lagos store or shop through their official online store in Nigeria.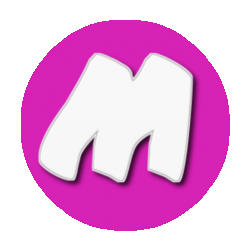 Latest posts by Happiness Crew
(see all)
You are the first in our research hence, we rallies around doing rigorous checks, testing and analysis to help you make a good decision on products and services. Meanwhile, items providers' final views are superior to ours.