Hisense home theatres are a fine blend of impressive sound production and aesthetic designs from sleek sound systems.
It is a creation of fantastic sound that gives you entertainment on a scale like never before. Home theatres are fast becoming essential in households.

Home theatres are fast becoming essential in households. As the rest of entertainment is brought right to the comfort of homes, it is now accompanied by high-class sound delivery. To enjoy this comfort, you only need to purchase and seamlessly connect a dependable home theatre.

Hisense provides just that in its line of home theatre systems.
Hisense Home Theatres Prices in Nigeria
Here below are the prices of Hisense home theatres  in Nigeria:
| | | |
| --- | --- | --- |
| Model | Price From | Jumia Page |
| HS205 | ₦ 29,800 | |
| HS204 | ₦ 34,990 | |
| HS214 | ₦ 70,395 | |
| HS218 | ₦ 98,999 | |
| HS212 | ₦ 100,000 | |
| HS219 | ₦ 109,000 | |
Hisense Bluetooth Sound Bar System HS205 Price in Nigeria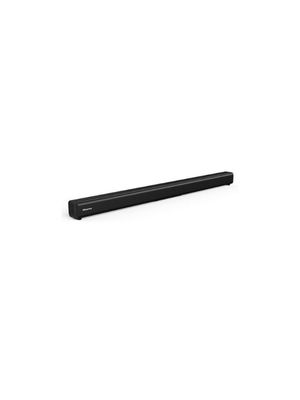 If you want to buy this
For a compact device, this Hisense home theatre is big on excellent sound quality. Delivering with great quality, the sound is well balanced for a great experience. 
Due to its design, it is easy to pack and fit into any space. The setup is simple and supported by a remote for easy control. Bluetooth connection makes it possible to play media straight from your devices wirelessly. It is accompanied by audio upgrades that allow you to enjoy sound in detailed forms depending on what you are listening to. The different upgrades are game mode, movie mode, music mode, etc. The HS205 is recognised by Roku TVs and is proven to work seamlessly well with it. This sound system was crafted to give great sound balance and clear quality. 
Once you connect and press play, the speakers turn on, no further action is needed. You can get all this in one system at an affordable price. 
Hisense Bluetooth Sound Bar System HS204 Price in Nigeria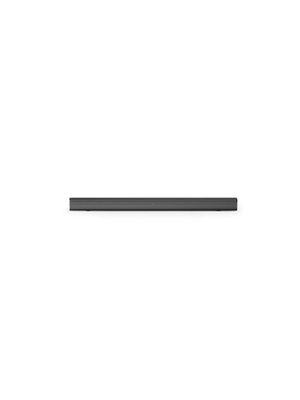 If you want to buy this
This Hisense home theatre soundbar is apprised for enhancing the sound performance you get from your Tv, especially a 32" or larger. It is modelled to make connection and placement easy for any space you have. Immerse yourself completely in a movie or song and take listening to another level. This portably designed home theatre comes with a soundbar and a subwoofer that can be accommodated by any design or space. No need to make space for a huge high-quality sound-producing device. 
This home theatre connects to TVs using an HDMI cable or by connecting wirelessly via Bluetooth. It was built with different audio modifications, based on sound requirements. This means you can shuffle through music mode, movie mode game mode etc to enjoy the best audio experience. 
To function more efficiently, this home theatre comes with an LED indicator, a remote control, an HDMI cable, and a wall-mount kit. This sound system is even more amazing when you consider its affordability. It is made to work with any budget. 
Say goodbye to long nights out only to have a good time. You can now do that right at home. 
Hisense Soundbar HS214 Price in Nigeria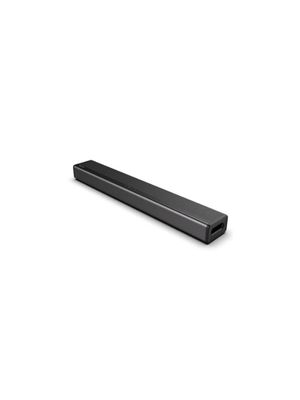 If you want to buy this
Bring your music and movies to life with the HS214 Hisense home theatre. This system is an all-in-one single-piece Soundbar that sets the bar for a great listening experience. It comprises a Bluetooth channel that supports wireless connectivity to other smart devices. 
The HS214 comes with an HDMI output, optical and audio input, and wall attachments to help you conserve space. 
Its sophisticated and sleek look helps it fit snuggly into any space without any trouble. 
The built-in subwoofers provide strong sounds without consuming much space. 
It is remote-controlled so you don't have to leave the couch to operate it. 
Get the party started anytime with this system. The remote not only gives comfort but ease when you need to groove around at a party or outdoor event. Its speakers cover a wide range of frequencies while maintaining affordability and durability. For a simple setup, use the optical or AUX cords. 
Hisense Wireless Soundbar HS218 Price in Nigeria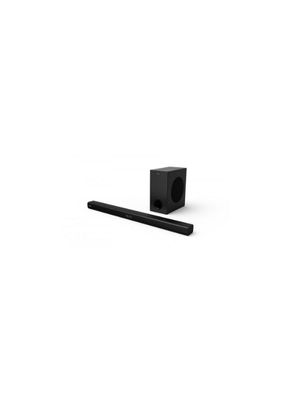 If you want to buy this
Explore every sound note like never before with the HS218 Hisense home theatre soundbar. You become immersed in every moment of entertainment with clear and amplified sounds. This model is Roku Tv configured so connecting is a breeze. You can also use a Roku Tv remote to control the Soundbar and enjoy every compatibility setting. It is the perfect audio choice to deliver sound like never before.
Experience movies and music in a different dimension with the 3D surround sound. Even better, it is a wireless system so, all unnecessary cables are out of the way. 
The wireless subwoofer and Soundbar combo is a winner in every setting. Wireless and hassle-free means you can keep your space tidy and stylish with this home theatre. The wall mounting kit of the Hisense home theatre allows you to place it on a wall or where you desire. This way, your space can be clutter-free. 
It features an HDMI and optical cable. Make your entertainment moments worthwhile with this home theatre. 
Get your friends and get the party started at home. 
Hisense Soundbar syste

m

HS212

Price in Nigeria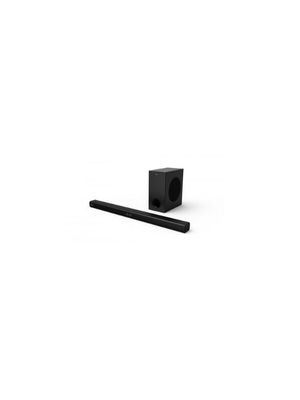 If you want to buy this
The HS212 Hisense home theatre soundbar is crafted to merge with your decor while connecting to your Tv. The sound experience you get is amplified, making the scene or moment more real than you have ever had. To connect wirelessly to a smart device, you only need Bluetooth technology. 
The packaging includes an HDMI cable that you can connect to a TV and control with a remote. This home theatre pairs with Roku Tv via HDMI connection to up the entertainment for you. To have seamless control, the Roku Tv remote also controls the Hisense Soundbar. 
Groove to great music and the best audio with EQ settings only a touch away. Do you have a USB device? You can connect to the Soundbar through the USB port. 
The installation and connection of this Hisense home theatre is a breeze and it improves your entertainment experience. 
Wireless subwoofers emphasise the quality and feel of sounds from movies and music.
The complete package comes with an HDMI cable, optical cable, and a wall-mount kit. 
Its unique design makes it space-saving and easy to take out for any outdoor event. 
Hisense 320W Wireless Soundbar HS219 Price in Nigeria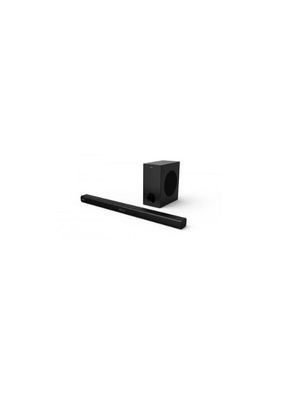 If you want to buy this
The sound enhancement for movies, music, sports and every audio played is top tier on this wireless Hisense home theatre soundbar. Its connectivity range covers all devices so you can listen to your favourites in high-definition sound. It features an HDMI port and cable, USB port, Bluetooth, remote control for ease of regulation and a power cable.
It reaches maximum sound capacity, making it perfect for both indoor and outdoor events. 
If you have Roku TV, then turn up the sound and flex the Hisense Soundbar and Roku combo for that theatre experience. It works just as great with other Tv sets and devices. 
The setup and control are covered by a wall mount kit, remote control, user guide and an LED display screen. That theatre feeling is brought by the wireless subwoofers delivering low-end frequencies that accentuate every note without the interference of wires to connect. 
The best part is that you can use it for both outdoor and indoor events with no hassle of moving large equipment around. 
Hisense is a brand bent on providing premium quality products to its consumers to improve their lives through affordable and durable products. No corners are cut with the standard of their soundbars. They've managed to blend sleek designs, portable structures and top-tier quality to bring sound in high definition. 
Hisense home theatres are easy to function and set up. They offer a wide range of connectivity with a host of wireless options.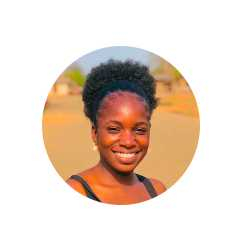 Latest posts by Lois Samari
(see all)
You are the first in our research hence, we rallies around doing rigorous checks, testing and analysis to help you make a good decision on products and services. Meanwhile, items providers' final views are superior to ours.