Qubo phones are one of the most popularly known mobile devices that are well equipped with advanced technological features and components.
They are affordable and give you value for your money.
Qubo phones come in wide inches screen displays to give you a great view experience. They are smartphones powered by durable battery capacity, allowing you to utilise your mobile device for as long as you want after a full charge.

Qubo phones carry out several phone functions such as mobile data storage, making and receiving phone calls, keeping memories by taking pictures and making videos on the mobile, fingerprint feature, games, music, calendar, calculator, FM radio, Bluetooth connections etc.

Every Qubo phone is also designed in an elegant and slim designs to fit perfectly anywhere it is placed.
Qubo phone Prices in Nigeria
Here below are the prices of Qubo phones  in Nigeria:
| | | | |
| --- | --- | --- | --- |
| Model | Quick Picks | Price From | Jumia Page |
| QUBO X229 | 2.4″ screen, 3500 mAh, 32MB | ₦ 6,900 | |
| QUBO SP510 | 5″ screen, 3500 mAh, 1GB/8GB | ₦ 36,000 | |
| QUBO Big1 Plus | 6.26″ screen, 4500 mAh, 2GB/32GB | ₦ 56,000 | |
| QUBO X668 | 6.53″ screen, 4900 mAh, 4GB/64GB | ₦ 89,900 | |
Click to Scroll to Section
QUBO X229 Price in Nigeria
2.4″ screen, 3500 mAh, 32MB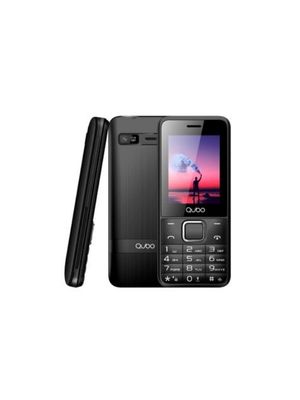 If you want to buy this
This is another Qubo phone from the X-series that is very affordable and provides you with basic mobile device functions such as calls, texts etc. They are mostly used as a second or supporting phone.
However it is also equipped with other features and functions such as; a 0.3MP Back camera, flashlight, 3500 mAh battery capacity, 2.4 inches display screen, it is powered by a Spredtrum SC6531E Processor, allows Dual SIM cards(2G network), 32MB RAM and 32MB storage capacity, Wireless FM, Facebook, Browser options are also available on the X229.
It comes with Charger, USB cable, and User manual guide upon purchase.
QUBO SP510 Price in Nigeria
5″ screen, 3500 mAh, 1GB/8GB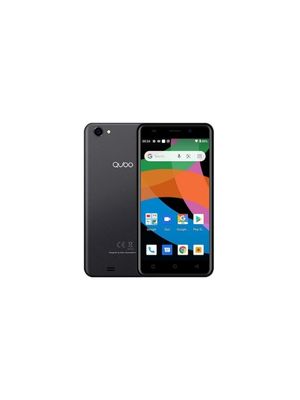 If you want to buy this
This is the Qubo SP510 smartphone that comes in a 5 inches display and 854 by 480 pixels resolution. It operates on the Android 10 operating system and it is powered by a 1.3Ghz Quad-core processor.
SP510 has the following key features and components; supports a Dual sim which allows 2G,3G network, 8GB ROM and 1GB RAM internal memory plus a microSD Slot that allows up to 64GB to save your phone documents, music, pictures, videos and applications, 2.0MP Selfie camera, 5MP Back camera with LED flash which takes clean shots of pictures and videos, 2000MAh battery capacity, it supports Bluetooth, WiFi connectivity.
This Qubo phone comes with a charger, USB cable, User guide, and earphones upon purchase.
QUBO Big1 Plus Price in Nigeria
6.26″ screen, 4500 mAh, 2GB/32GB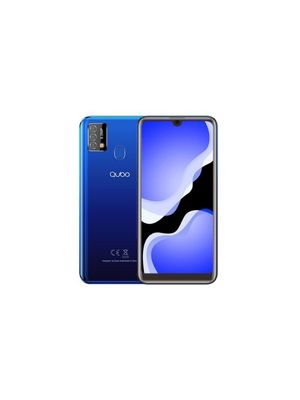 If you want to buy this
The Big 1 plus is a type of durable Qubo phone. It comes in a 6.26 inches waterdrop wide IPS screen display and runs on the Android 10(Go edition) operating system. The Big1 plus is powered by Mediatek6580A Quadcore CPU with 1.3 GHz.
It is also featured several characteristics such as; an 18:9 Aspect ratio, 4500 mAh battery capacity, 8MP Back camera (with flash), 5MP Selfie camera, 32GB ROM AND 2GB RAM internal memory storage plus a micro SD card storage slot (expandable up to 32GB), supports the use of Dual Nano SIM cards, 900/1800 GSM, it has a fingerprint sensor mounted at the back of the phone to help unlock your mobile safely.
This phone comes with a charger, USB cord, manual user guide, earphones, phone case and a warranty card upon purchase.
QUBO X668 Price in Nigeria
6.53″ screen, 4900 mAh, 4GB/64GB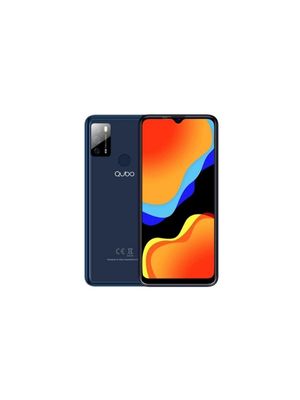 If you want to buy this
This is another Qubo series. X668 is a 6.53 inches wide HD+ IPS waterdrop screen with a resolution of 720 * 1600 pixels. It runs on the Android 11 operating system and a 1.6 Octacore Processor with an ARM cortex A-55 chipset.
Qubo X668 has other key features such as; a 4900 mAh non-removable durable battery, 4GB RAM AND 64GB ROM memory storage with a space for micro SD card, 13MP + 2MP Back camera (with flash), 8MP Front camera that captures high-quality and clear images, allows the use of Double Nano SIM cards(it supports 2G, 3G, 4G network), it has a fingerprint sensor and a facial recognition function to unlock your device safely, it also supports Wifi, Bluetooth and Hotspot connectivity.
X668 comes with a charger, earphones, USB cord, Sim removal pin, User manual, Protective phone case and a warranty card when you purchase it.
You will observe from the list above that Qubo phones are in different models but most importantly in a circle of budget-friendly prices. In addition to being pocket friendly, the Qubo mobile devices are designed to suit your mobile preferences. For those who want a phone to carry out basic mobile functions (or as a complementary mobile) and for those who desire a complete-feature smartphone. Qubo mobile phones are well designed with some ruggedness to ensure they are strong and resistant to unnecessary damage. QUBO phones are laced with features that allow you to make calls, and send texts, a wide HD screen for a great phone visual display, captures clean shots of pictures, and videos, and ensure enough storage space to safely keep your mobile documents, apps and pictures, listen to music, FM radio, Bluetooth, WiFi, Hotspot, fingerprint, facial unlock functions are also available on your Qubo smartphones.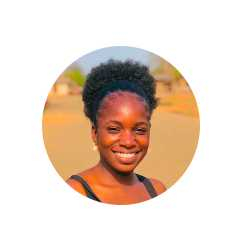 Latest posts by Lois Samari
(see all)
You are the first in our research hence, we rallies around doing rigorous checks, testing and analysis to help you make a good decision on products and services. Meanwhile, items providers' final views are superior to ours.