Realme phones have stood up to the standard we see in older brands. Since entering the market, they have swept the feet of customers by producing quality and durable smartphones.
All the features you can expect to see in a smartphone are available any Realme phone. Features like a long-lasting battery, 4G connectivity, crisp, dual camera quality and many more are what you get in a realms phone.

Although Realme stands as an emerging brand, they have garnered the trust of thousands of customers across several continents. The reason is evident in their top-notch services and products. Realme will meet and surpass your expectations if you need a reliable smartphone brand.
Realme Phones Prices in Nigeria
Here below are the prices of Realme Phones in Nigeria:
| | | | |
| --- | --- | --- | --- |
| Model | Quick Picks | Price From | Jumia Page |
| Realme C25Y | Metal grey, 5000 mAh, 4GB/128GB | ₦ 103,000 | |
| Realme C11 | Metal grey, 5000 mAh, 2GB/32GB | ₦ 68,125 | |
Realme C25Y Price in Nigeria
Metal grey, 5000 mAh, 4GB/128GB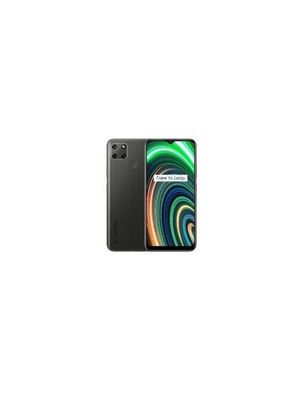 If you want to buy this
This beautiful 6.5" display touch screen Realme phone bags a lot of impressive features you can not resist. It starts with 5000mAh of battery power to last you for hours without charge. it is a necessary feature, especially in locations with frequent power outages. The wideness of the screen guarantees that you enjoy entertainment like movies and games on your phone.
Both cameras have an impressive focus of 50-, 2- and 2- megapixels for the rear camera while the front has 8 megapixels. With these, you're sure of high-definition images and videos as you capture special moments.
The connectivity entails dual sim slots and the Android 11 operating system so you can have the latest updates of apps and a better user experience. You can save and do more with its inbuilt 64GB and 128GB storage. This gives you enough space to hold on to photos, files, and videos and not worry about losing important documents. It gets better as you can further expand it with a memory card of up to 256GB.
That's not all, you can connect with other devices such as phones, speakers and tablets via Bluetooth. You can also enjoy a WiFi connection anywhere you are or simply plug into computers and laptops for easy transfer with a USB cord.
The Realme C25Y measures about 165mm in height, 76mm in width and a thickness of approximately 9mm. this gives it a slim and portable build.
Other Features
Colour – Metal grey

Storage –

4GB RAM, 256GB

OS – Android 11
Camera – Front- 5, 2, 2 MP Rear – 8MP
Battery – 5000mAh
Sim slot – Dual
Connectivity – Bluetooth, WiFi, Hotspot
Screen – 6.5″
Realme C11 Price in Nigeria
Metal grey, 5000 mAh, 2GB/32GB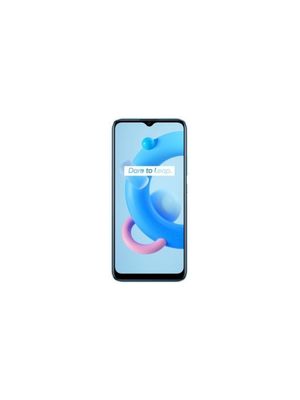 If you want to buy this
Another premium product from Realme is the C11 smartphone. This phone has a 6.5" screen protected by Corning Gorilla glass. The gorilla glass protects the screen from breaking or cracking easily.
It has sufficient internal storage of 32GB + 2GB RAM and an option for up to 256GB of memory card space. The audio and video output are standard and have settings protecting your vision and hearing from damage. It does this by automatically regulating the brightness and volume level as you switch locations and use different audio outputs such as headphones.
The camera quality is standard with 5 megapixels on both the back and front camera. This means that your selfies and group photos are sure to look great.
Powered by the Android 11 operating system, you are sure to get the best out of this Realme phone. It has two SIM card slots to help you run two. numbers from the convenience of one phone. this way, you can store multiple contacts, and organise your chats, calls and numbers on the same device.
Its 5000mAh battery can last for hours and comes with fast charging capabilities and an engraved rear pane for better grip to avoid slipping and cracking. This is best for those that tend to have a light grip on their phones. It is also a dual sim with Bluetooth and WiFi connectivity.
Other Features
Colour – Lake Blue

Storage –

2GB RAM, 32GB

OS – Android 11
Camera – Front- 5MP Rear – 5MP
Battery – 5000mAh
Sim slot – Dual
Connectivity – Bluetooth, WiFi, Hotspot
Screen – 6.5″
When picking a smartphone, you want something that keeps up with the latest trends in technology, lasts long and performs many functions from one device. You can find this mix in any Realme phone you buy. They are some of the best quality smartphones out there. 
They host many important features that keep you connected and plugged into our world today. what is even better is that you can get a Realme phone at an affordable price. 
While the brand is a newcomer to the smartphone game, they have shown that they fully understand what it takes to satisfy customers.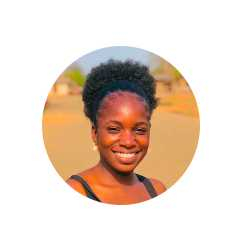 Latest posts by Lois Samari
(see all)
You are the first in our research hence, we rallies around doing rigorous checks, testing and analysis to help you make a good decision on products and services. Meanwhile, items providers' final views are superior to ours.