One of Fela T-shirts in your wardrobe, wouldn't that be awesome?

Waking up to a collection that has a face of this legendary singer who ruled the 70s and 80s for not just his unique afrobeat band but his vocals at the governments' attitudes towards their citizenry.
From Water No Get Enemy to other popular songs like Follow Follow and Teacher Don't Teach Me, Olufela Olusegun Oludotun Ransome-Kuti or Fela as he is widely known has marked his name not just in Nigeria but the world at large for his iconic self.
When you think about Afrobeat, there is one name that can never be written off and having one of Fela T-shirts mean having the legendary singer closer.
And to his fans, what about an access to a collection of his apparels?
Here below are facts and top Fela T-shirts every afrobeat lover should have in his collection:
Abami Eda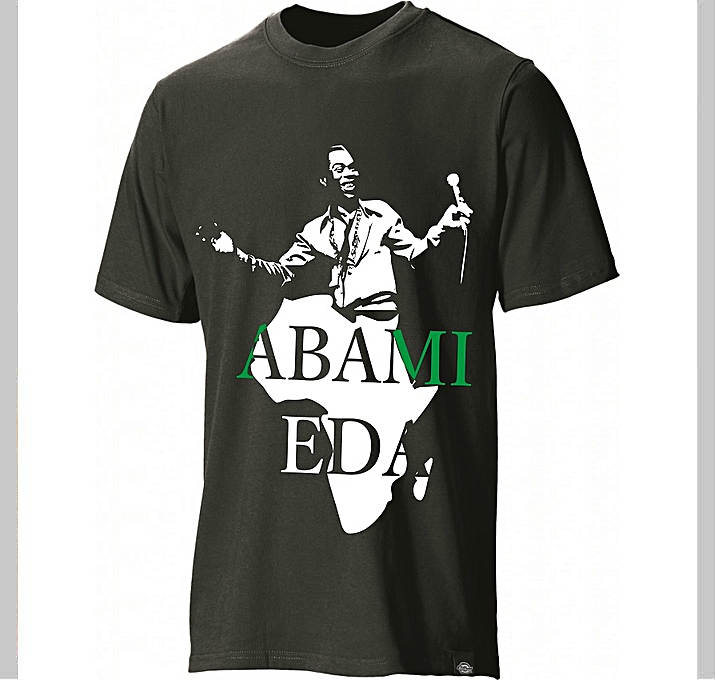 The legend is widely regarded by his Yoruba title of Abami Eda which translates to 'strange being' in English.
This is a title his life was a pure reminiscence and one that depicts his lifestyle during a supreme reign between 1958 till 1997 where his songs were famous all around the world while he was still alive.
This is one of the best Fela T-shirts that illustrates how his music influenced the whole of Africa.
Game of Thrones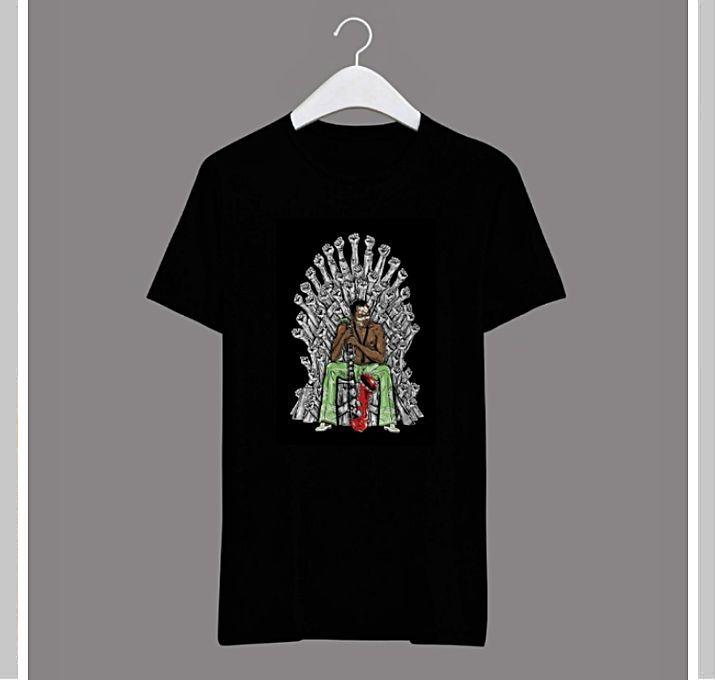 George R. R. Martin's A Song of Ice and Fire got a hit for the adaptation of Game of Thrones from its series of fantasy novels but when you talk about Afro music, no one sits on the throne than the Legend.
Everyone knows that and having this t-shirt signifies the owner of the throne of afrobeat seats right in a palace somewhere in your wardrobe.
If you didn't know, the name Afrobeat was coined by Fela himself at Ghana in 1968 and who else should be the king on the throne?
Freedom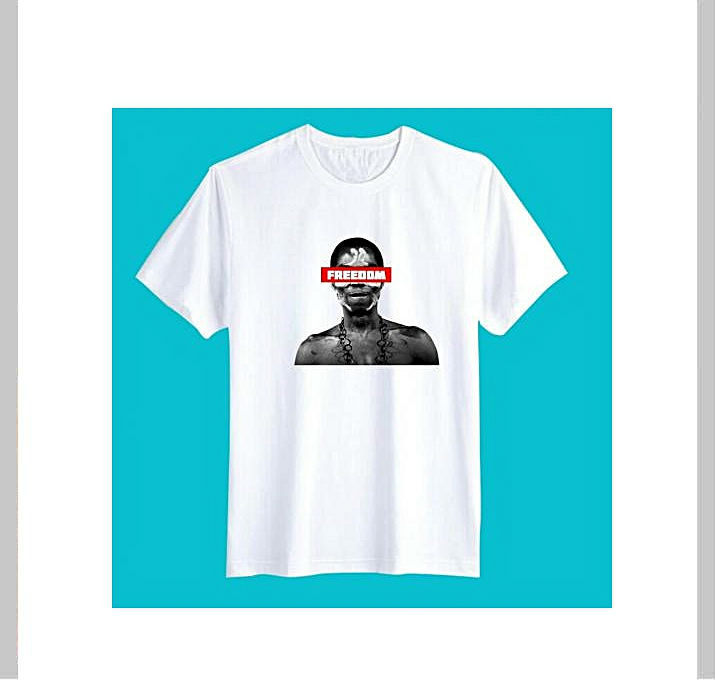 Most of the 58 years he spent on earth, he was more devoted to preaching freedom.
If you are a big of this talent, you need no one telling you that.
During his lifetime, he faced several death threats, including being lucky for his life to be spared when he was severely beaten by the military during the attack at The Kalakuta Republic.
But he never cared and continued to fight for good living among the poor audience.
Zombie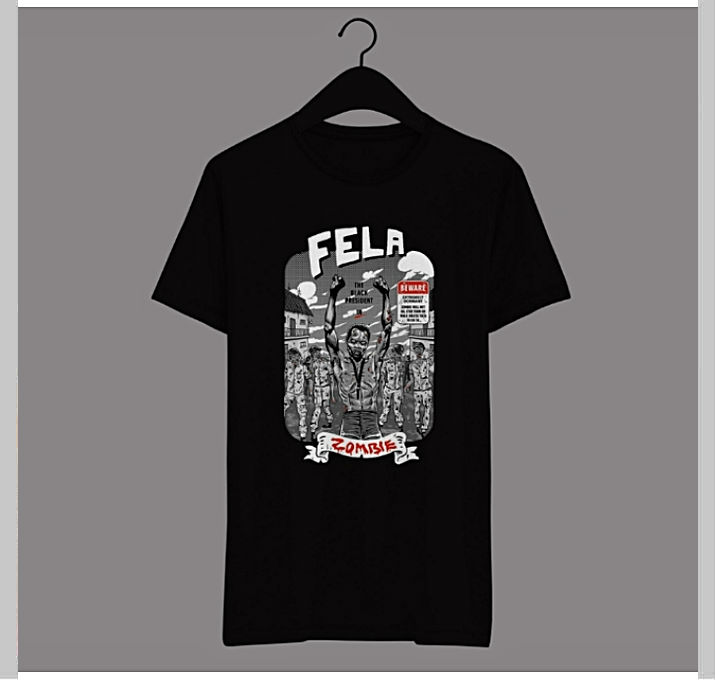 Zombie is probably the most popular album from the Afrobeat legend which was a hit in Nigeria in the 70s especially for its infuriating attacks at the then military government.
This album leads to several historical events including the death of his mother and in 1978, he married 27 women to commemorate the anniversary of the military's attack on The Kalakuta Republic.
Ping Pong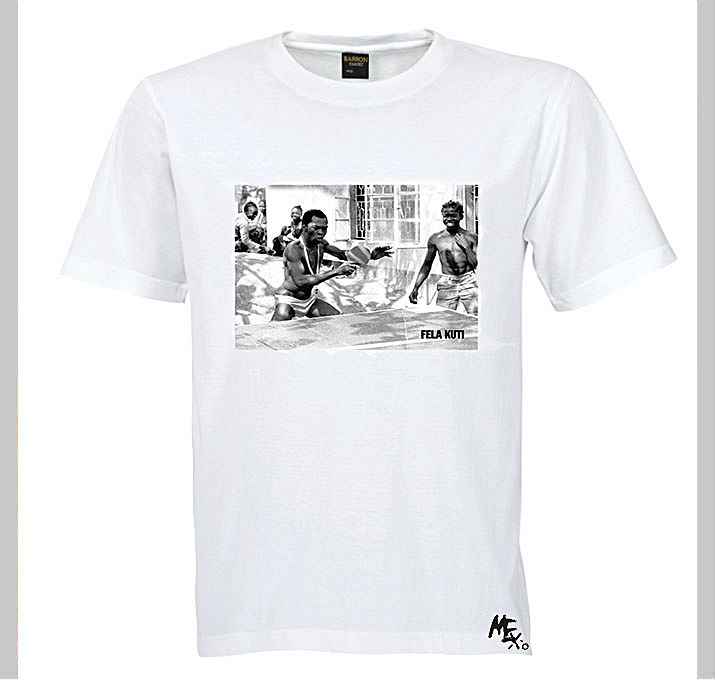 A picture of him playing table tennis in pants surfaced and went viral in 2012.
The reason is not for his iconic appearance but the fact that people get to know he also enjoyed ping pong outside music.
Among the Fela T-shirts on this list, this has a kind of uniqueness for being a bit outside music.
Anyways, all work and no play makes Jack a dull boy.
AnCo Ilustration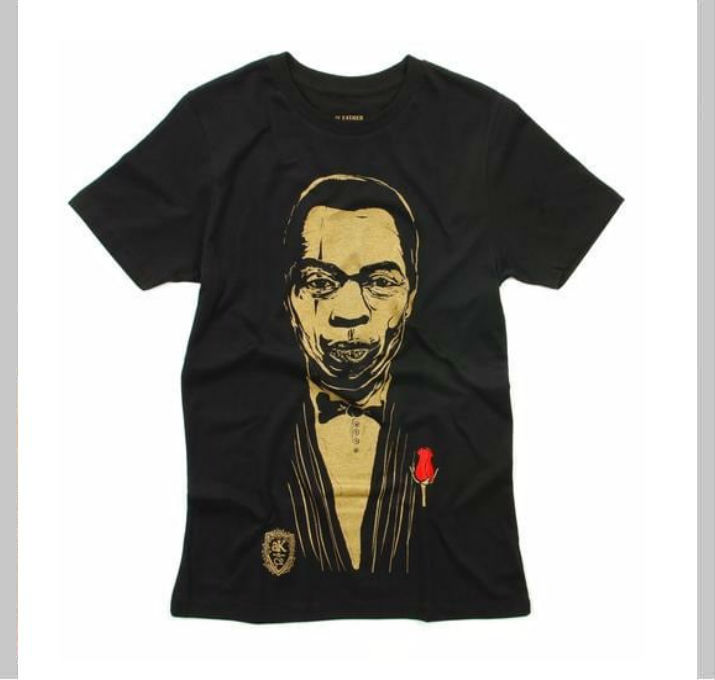 When this designer released their IV Father Collection in 2013, Wole Soyinka, Nelson Mandela, Bob Marley and Fela Kuti had their faces on suited design.
When you talk about Freedom in Africa, these four can never be forgotten fighting against harsh treatments of the colonial masters and the governments.
They all remain symbols of happiness to Africans and the world at large.
Adot Ankara Inspired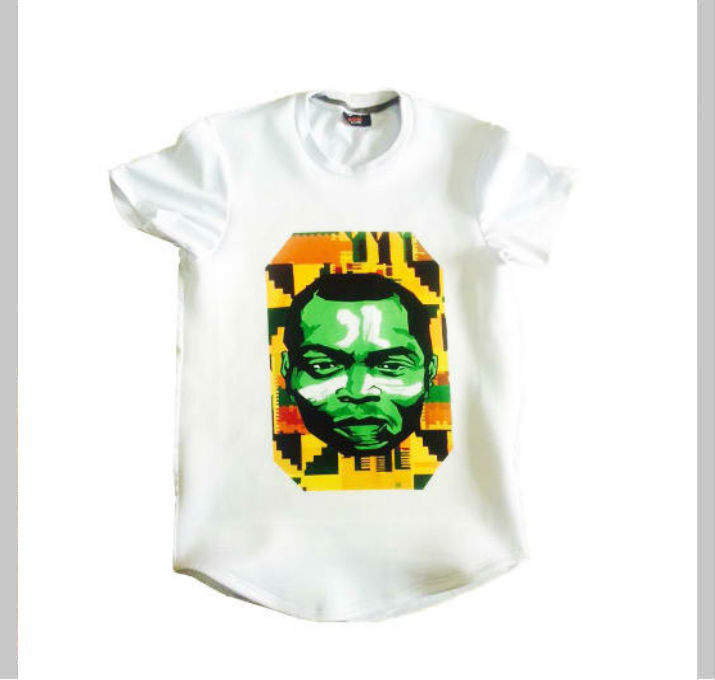 He lived to preach Africa.
If you have listened to Yellow Fever, you will understand how proud he was of his dark skin.
And famously, he and his troupe wore African designs at every performance and a really proud African he was.
This shirt is inspired by his love for the black nation with his smirk face when he talks about the government.
Vibe Casual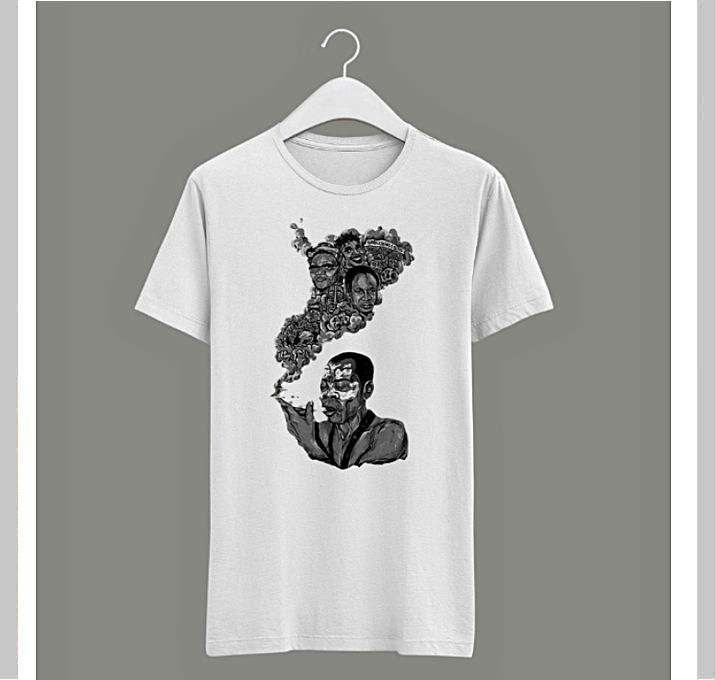 A very illustrative apparel signifying his love for weed and women.
He lived a life a mystery and just as seen above talking about his Abami Eda title, even after his death, so many things remained strange about this legend.
This design depicts that his fame in music also gave rise to his popularity when it comes to women (recall he married 27 in a day) and between 1970 -1971, he wanted marijuana legalized provided the user was conscious.
Saxophone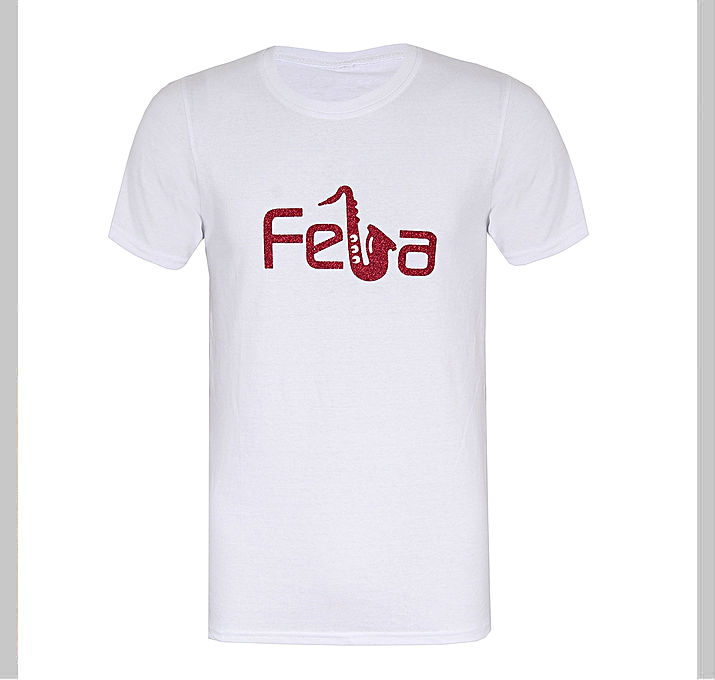 Do you know Igo Chico, the Saxophonist?
If you are a big fan, you most likely have heard of him.
He was part of the Fela music group until 1974 when there was a dispute between him and Fela that lead to his exit from the group.
After his departure, Fela took charge of Chico's duty in 24hours after a long 17hours practice himself.
Ever since then, he was responsible for tenor saxophone solos until his death.
This instrument is iconic to him and till date, Femi and Seun Kuti all do the same.
Baba 70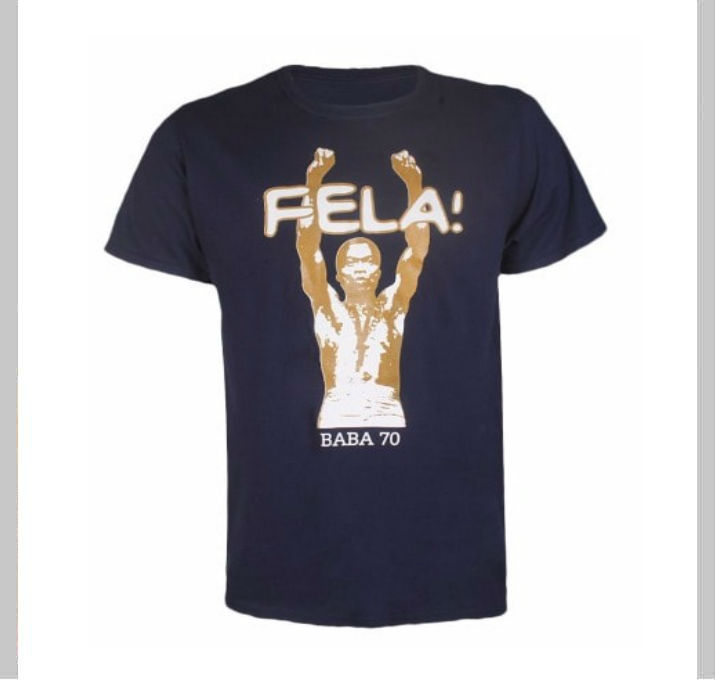 He had a history of naming his band with the 70-suffix.
During a 10-months stay in London, he renamed the band to Nigeria '70 and a work permit issue in 1969 will lead to a return back to Nigeria.
While in Nigeria, the group became known as Afrika '70 and he was nicknamed Baba '70 signifying his leadership role.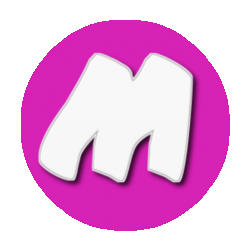 Latest posts by Happiness Crew
(see all)
You are the first in our research hence, we rallies around doing rigorous checks, testing and analysis to help you make a good decision on products and services. Meanwhile, items providers' final views are superior to ours.