Bone straight wig is for classic look and you can tell why every lady wants to have it.
There is that special beauty waving a smile while shaking that lovely looking long straight hair.
It is not just the way it makes you look but the catchiness of it making everyone admires.
And how is it better to have people saying awwn, awwn when your hair flashes than a bone straight hair wig?
While it was a trend, no doubt it gives some awesomeness when you wear it.
One of the reasons people are getting these extensions is their easiness to redress and put them on after use. Meaning a simple application of one of the best hair creams around will renew their beauty. 
So, how much is bone straight hair in Nigeria? 
Generally, the price ranges between ₦2, 500 to ₦200, 000 depending on the type and the merchant from whom you are buying but whichever will serve its purpose.
Price of Bone Straight Wigs
Here below are some we caught digging the cost of a bone straight wig.
Bone Straight Wig With Closure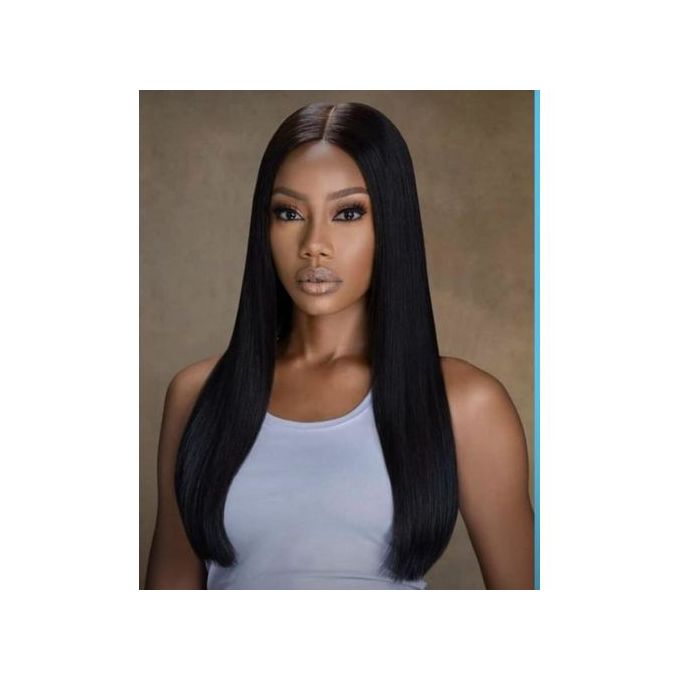 If you want to buy this
With more than 30 positive ratings, people are getting pleased with bone straight hair wig from less known brands.
Traced are different colours of wigs that has closure with good length as long as 18 inches.
If the sellers' descriptions are to be taken as a decision box, getting one of these in your fashion collection means having a friend for different occasions.
The fibre hairs can be bleached or dyed, depending on your need making them reusable for long.
Bone Straight Wig Bob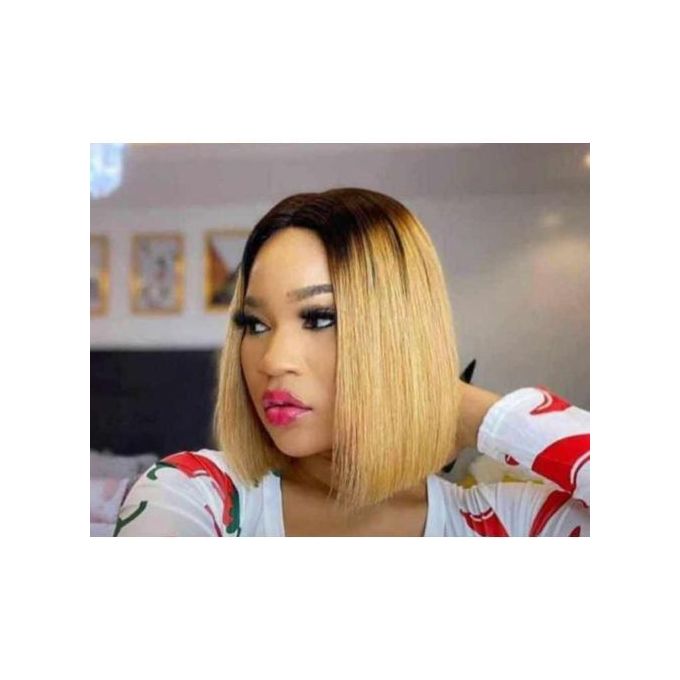 If you want to buy this
A good alternative if you do not fancy a long wig or just need an addition to your lengthy hair collection.
Bone straight wig bob styled comes in different colour combination, stand-alone dark or mixed with brown.
Just like its long alternative, this is also a great choice to wear to any event you desire.
Bob style gives you that touch you need, especially if you want simplicity and not the too flashiness of the long ones.
Some sellers priced theirs a little higher compared to the generic bone straight wig. Though, possibly because the hairs come from popular brands and majorly unprocessed.
Some of those you will come across include the below and how the merchants price them.
Rising Sun Bone Straight Wig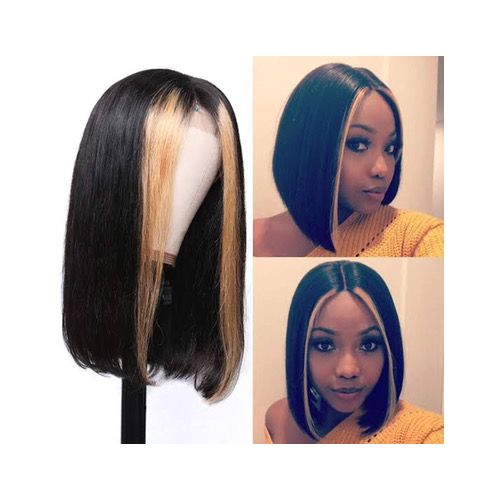 If you want to buy this
Rising Sun is a well-known brand when it comes to the hair industry.
With arrays of premium collections, you can't argue why the bone straight wigs from this manufacturer are priced above others for their name when it comes to trust.
It has different types with the minimum price being ₦20, 000 for its part bone straight wig.
The higher-priced ombre, highlight and honey gold bob wig cost between ₦30, 000 and ₦40, 000. 
Levina Hair Club Bone Straight Wig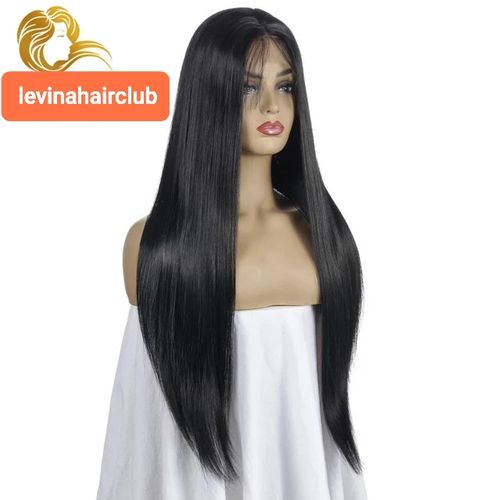 If you want to buy this
This is another brand you might come across checking for bone straight hair wigs.
Levina Hair Club has different collections with varying lengths you can select from.
The 18 inches has a sales price starting from  ₦10, 000 but if you prefer its 24 inches, you will need to do away with ₦18, 000 plus.
For complete brand shopping, you can add its fringe clip to your collections.
While their nature makes them different, what we learned is that irrespective of which (fibre or natural), they all have types.
Types of Bone Straight Hair Wigs
The different types of this hair include:
Single Drawn Bone Straight Hair Wig
This group of bone straight hair wigs is the most affordable.
Its looks have a thicker top with reducing hair as it reaches the end of the strand.
Despite being the cheapest, no doubt it adds as a great companion to a fashionable outing.
Double Drawn Bone Straight Hair Wig
A higher version of the single drawn and more expensive.
It has more hair mixes and based on appearance, it looks the same in terms of fullness from top till its end.
Super Double Drawn Bone Straight Hair Wig
From its super tag, you can tell it has more weight compared to the earlier two.
It has more hair, hence making it a good choice if you need something that looks more natural.
In terms of cost in the market, you will have to spend more to get yourself a super double drawn bone straight wig.
In terms of where to get one for your next outing, they are a lot of them from different merchants on popular online shopping malls. Take a trip to any of the shopping sites and comfortably get yourself a bone straight wig.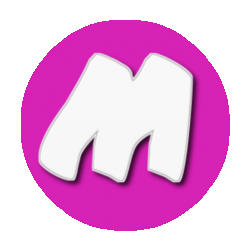 Latest posts by Happiness Crew
(see all)
You are the first in our research hence, we rallies around doing rigorous checks, testing and analysis to help you make a good decision on products and services. Meanwhile, items providers' final views are superior to ours.