If you are fortunate to have come across a fan, ask him about Samsung Galaxy S9 price in Nigeria and why you should buy one.
The response will be similar to "phone pass phone".
It has become one of the devices for selfie lovers with great features that blend well for taking stunning pictures.
The manufacturer went and delivered a top-notch product by improving on the features of an earlier model, the Samsung Galaxy S8.
For you to have a glimpse, here are the quick features of the Samsung Galaxy S9:
| | |
| --- | --- |
| | 3000mAh non-removable Li-ion battery |
| | Last up to 14hrs on Internet Usage, up to 16hrs for Video Playback, 22hrs for Talk Time and up to 80 hrs on Audio Playback |
| | 12MP Dual Aperture Rear Camera and 8mp Front Facing Camera with Support for Augmented Reality Emojis for more fun |
| | 4GB RAM, 64 GB Internal Storage Size and Memory Card Support up to 200GB |
| | |
| | |
| | Octa-Core with 2.7GHz and 1.7GHz (based on the maximum clock speed of performance and efficiency of the core) |
| | |
| Water Resistant and Dust Proof | |
| | |
| | Purple, Black, Gray, Blue |
Hold on, what is Samsung Galaxy S9 price in Nigeria?
The device cost varies depending on seller and country but pricing ranges from $500.

But, why is everyone talking about the Samsung Galaxy S9?
With the world advancing speedily in technology, people want devices that fit into their lifestyles and makes doing everyday tasks a lot easier.
Samsung has jumped on the power of Artificial Intelligence to create something awesome.
This is for the millennial and in it, you'll see powerful features that embodies what you can call perfectness.
Snap More, Never Get Tired Taking Selfies
The Samsung Galaxy S9 comes enabled with 12MP Rear Camera and 8MP Front Facing Camera.
But then, it's not just about the strength of the camera but the presence of dual aperture of the rear camera that supports F1.5 and F2.4 modes.
With the F1.5 support, the lens of the camera will be able to pull in light for taking bright photos when you are in a dark environment.
In contrast to the F1.5 mode, the F2.4 aperture mode is made to give your pictures a stunning look in the daylight. A feature you'll love as a photo-shoot enthusiast.
The device also has the ability for taking clear pictures in blur areas with the power of its optical image stabilization (OIS).
When your Phone Turns You to a Slow Motion Geek
You know how lovely and eye-catching slow motions in movies are, what about making some from your mobile phone?
The Samsung Galaxy S9 is powered with Super Slow-mo that give you the power to make awesome slow-motion effect videos or GIF images that are shareable to friends.
Forget Emoticons, Emoji is the New Way
You have been a fan of emoticons for chatting, loves how that translates well when you send them to your friends.
But then…
The Samsung Galaxy S9 will make you switch your love to its powerful modern pictographic way of communicating your feelings to your friends and loved ones.
Welcome to the world of Augmented Reality. Here is Samsung's AR Emoji.
This technology is powered to turn you into an emoji after taking a selfie of yourself.
You can add your present mood to your personalized emojis and share to your friends as you chat or save them to your picture gallery as images.
The Device that Knows It's Owner
From PIN, a fingerprint to the pattern, you have seen security methods tagged to mobile devices.
But then, what about a device that knows you and shares a smile when you look at it?
The Samsung Galaxy S9 has Intelligent Scan, a biometric authentication technology that relies on the combination of facial and iris scans to determine whether to unlock or stay locked.
With this technology, you can now smile looking at your device to unlock knowing that you both are good friends.
You Don't Understand that Language? Samsung Galaxy S9 Does
This feature is powered by Bixby, a virtual assistant with the intelligence to learn about your routines.
It has the ability to help you do several things that include translation, shopping, task management, calorie tracking in meal and more.
The Samsung S9 Bixby Assistant understand 54 languages and can translate them to 104 languages.
You can ask Bixby to translate and do other things using your voice, by typing or text capturing using the rear camera.
This device is worth having and a sure if you want something worth the price for its awesome features. Don't forget, here you can: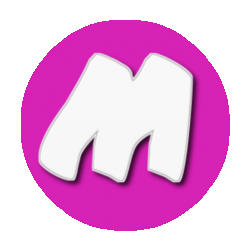 Latest posts by Happiness Crew
(see all)
You are the first in our research hence, we rallies around doing rigorous checks, testing and analysis to help you make a good decision on products and services. Meanwhile, items providers' final views are superior to ours.