Gionee phones have far back been in the mobile market with a mixture of features that would have you wowed. The devices are powered by durable components with super-strong batteries.
This mobile device brand has gained popularity as users often felt particular about its advanced features, sleek designs and adequate functionalities.

Gionee phones come in different models, designs(even as tablets), colours and prices. They are quite affordable and give you value for your money.
Gionee Phone Prices in Nigeria
Here below are the prices of Gionee mobile phones in Nigeria:
| | | |
| --- | --- | --- |
| Model | Price From | Jumia Page |
| Gionee S12 | ₦ 86, 000 | |
| Gionee S10 Lite | ₦ 30, 000 | |
| Gionee M6 | ₦ 43, 000 | |
| Gionee M6 Plus | ₦ 64, 000 | |
| Gionee M12 | ₦ 102, 000 | |
| Gionee M15 | ₦ 121, 000 | |
| Gionee M7 Power | ₦ 127, 000 | |
| Gionee F6 | ₦ 40, 000 | |
| Gionee F205 | ₦ 70, 000 | |
Gionee S12 Price in Nigeria
4G LTE, 4000 mAh, 4GB/64GB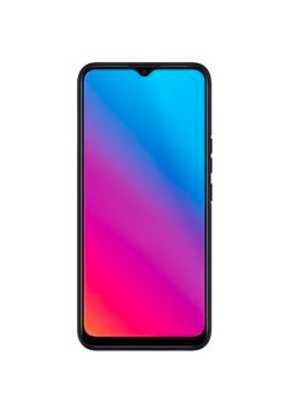 If you want to buy this

The S12 is one Gionee phone you should have on your next gadget shopping list if you want a device that has 4 GB RAM and internal storage of 64 GB and at its price, it is one of the best you can get with such features.
This 4G LTE Gionee phone comes with a selfie camera strength of 13 megapixels, a quad rear of 16MP + 8MP + 2MP + 2MP, and four amazing cameras for that amazing shots.
Powered by dual nano-SIM, this Gionee phone comes with a waterdrop screen display size of 6.517 inches, a rear fingerprint scanner and an AI face unlock.
With its 4000mAh battery capacity, you are poised for hours of usage playing games, listening to your favourite music and having a good time watching movies through this device.
Gionee S10 Lite Price in Nigeria
4G LTE, 3100 mAh, 4GB/32GB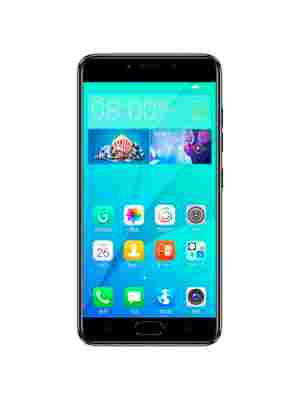 If you want to buy this
The S10 Lite is an Android 7 operating system mobile with a clear HD screen size of 5.2 inches and 1280 by 720 pixels resolution.
It runs on the Qualcomm snapdragon 427 with a 1.4Ghz quad-core CPU.
This device features a fingerprint sensor and facial unlock function to increase your phone's security.
It also has other key features such as the 3100 mAh durable battery capacity, a dual-nano SIM that supports 2G, 3G and 4G LTE networks, it also allows a micro SD card expandable up to 256GB.
A 4GB RAM and 32GB internal memory, a 16MP selfie camera and a 13MP rear camera that captures good images.
Gionee M6 Price in Nigeria
4G LTE, 5000 mAh, 4GB/64GB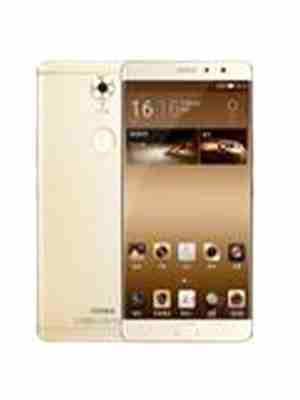 If you want to buy this
The Gionee M6 comes with a 5.5 inches wide display screen (HD definition) with 1920 by 1080 pixels resolution.
To ensure a good user experience, M6 has a 1.8Ghz CPU frequency and 8 core processor. The MT6755M Mediatek CPU model powers this Gionee phone.
Other features of the Gionee M6 include; a dual SIM card slot, 4GB RAM and 64GB ROM memory storage with a micro SD slot that houses an SD card expandable up to 128GB capacity.
This Gionee phone also has a back and Selfie camera, 13MP and 8MP respectively that captures HD clear pictures and videos. It supports the use of Bluetooth, WiFi, Hotspot, USB, OTG and infrared remote control.
M6 uses fingerprint recognition to unlock the phone when locked. It also comes with a strong battery with a non-removable 5000mAh capacity. It has the gyroscope, gravity sensor, electronic compass, and distance sensor alongside the fingerprint sensor (front fixed). This phone comes with a 3.5mm audio jack port for your headset connectivity.
Gionee M6 Plus Price in Nigeria
4G LTE, 6020 mAh, 4GB/64GB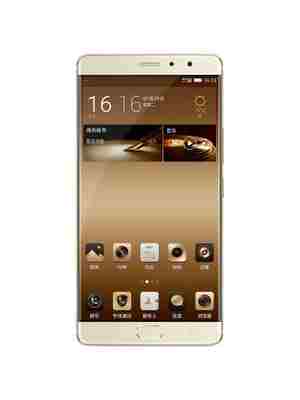 If you want to buy this
This Gionee phone is an advancement of the M6.
The M6 Plus comes in a slim and sleek design with an FHD AMOLED 6 inches display screen that has a 1920 by 1080 pixels resolution.
It is powered by a Mediatek Helio P10, Octacore CPU and operates on Android Amigo 3.5. Gionee M6 Plus is a blend of several functions and key features such as; an 8MP front and 16MP back camera, 6020mAh powerful battery power, 64GB ROM AND 4GB memory storage, and dual SIM space with a slot for the Micro SD card.
It has a loudspeaker, supports FM radio and has a 3.5mm jack for great sound outputs. This mobile device also allows Bluetooth, Hotspot, WiFi and USB cable connectivity. It has a fingerprint sensor and a facial unlock function that ensures you have all your mobile data secured.
Gionee M12 Price in Nigeria
4G LTE, 5100 mAh, 6GB/128GB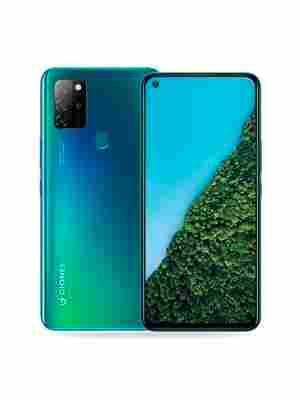 If you want to buy this
M12 is a Gionee phone powered by Helio Mediatek A25 Octacore CPU. It has 6.55 inches, 720 by 1600 pixels resolution HD screen that allows you a wider, broader and bigger screen view time.
The M12 operates on the Android 10 operating system with the following features; a quad back camera of 48MP + 5MP + 2MP + 2MP, a 16MP selfie camera, a 6GB and 128GB RAM and ROM respectively. Its internal storage is expandable to 256GB to ensure you do not run out of space for your pictures, documents, videos, and music.
It has double SIM space which supports a 4G LTE network. This mobile device comes with a fingerprint sensor plus an AI facial recognition. It also supports Wifi, Bluetooth, and Hotspot connectivity as well as a 5100 mAh durable battery capacity with a fast charge feature.
Gionee M15 Price in Nigeria
4G LTE, 5000 mAh, 8GB/128GB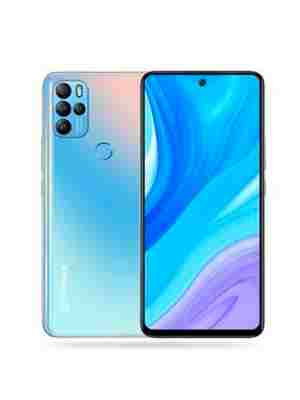 If you want to buy this
This Gionee phone is another excellent device worth considering on your next shopping trip.
It comes in a 6.67 inches IPS LCD panel screen with 1080 by 2400 pixels resolution. This phone is powered by the Mediatek Helio G90 with a CPU of A-76 and A-55 cortex.
Its other features include; a 2G, 3G and 4G bands network, a 48MP wide + 5MP ultrawide+ 2MP macro and 2MP depth back camera with a LED flashlight, and a 16MP selfie camera, FM radio, 3.5mm audio jack and Loudspeakers.
It also comes with a 128GB ROM and 8GB RAM and a Micro SD card slot. This mobile supports WiFi, Bluetooth, GPS, Hotspot, and Type C USB connectivity.
It has the fingerprint sensor (fixed at the back), gyroscope, accelerometer and proximity sensor. M15 is an Android 11 phone with a super durable non-removable 5000mAh Li-Po battery capacity with 18W fast charging.
Gionee mobile phones are affordable and super durable. They come in a sleek and elegant design and perform their functions effectively.
The distinct models of Gionee phones come in different colours so you can always choose the one that suits your ideal taste. And with varying specifications and prices, you will no doubt find a reason to believe Gionee phones are some of the best smartphones you can have in Nigeria.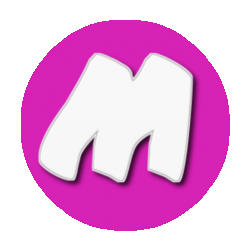 Latest posts by Happiness Crew
(see all)
You are the first in our research hence, we rallies around doing rigorous checks, testing and analysis to help you make a good decision on products and services. Meanwhile, items providers' final views are superior to ours.