Sauvage Dior perfumes are some of the best collections of fragrances to have for that amazing smell.
There is something amazingly special when you have a signature scent, you open yourself to happy people coming closer to have a share of your lovely smell.

But having that unique scent does not come easy, it involves a search to discover a fragrance that fits your style which goes a long way in improving your confidence.

Dior Sauvage perfumes are one of the best group of products that gets a lot of compliments when you wear them, either for business, casual outings or to your office.
Shopping for a new fragrance product comes with understanding which is the best for you in terms of the scent and how long it lasts.
Terms such as Eau de Parfum (EDP), Eau de Toilette (EDT), and Eau de Cologn (EDC) are some of the popular you will come across, and understanding them will help you make a good decision.
EDC products have very light fragrances that last between 2 to 3 hours, EDT with a more oil concentration is a stronger option which can last up to 4 hours in terms of strong intensity. Whichever of the two you get, you may need to reapply based on need.
Then there is a third type, the EDP whose oil concentration stands highest amongst the three, and the intense scent can last over 5 hours.
There is also pure perfume which has more concentration than EDP. These groups even last longer. 
Dior Sauvage has two divisions of such, the Elixir that comes with a lavender essence and fresh woody notes while there is also Parfum with a sandalwood essence. 
Understanding these will help you to choose the best Dior Sauvage perfume to add to your collection of personal care products. 
Sauvage Dior Prices in Nigeria
Below are the prices of Dior Sauvage perfumes in Nigeria:
| | | | |
| --- | --- | --- | --- |
| Dior Sauvage Type | Capacity | Price From | Available On |
| Parfum 200 | 200 ml | ₦ 149, 000 | |
| Parfum 100 | 100 ml | ₦ 99, 500 | |
| Elixir 60 | 60 ml | ₦ 85, 000 | |
| Eau de Parfum 200 | 200 ml | ₦ 139, 500 | |
| Eau de Parfum 100 | 100 ml | ₦ 81, 500 | |
| Eau de Toilette 200 | 200 ml | ₦ 117, 500 | |
| Eau de Toilette 100 | 100 ml | ₦ 72, 500 | |
Click to Scroll to Section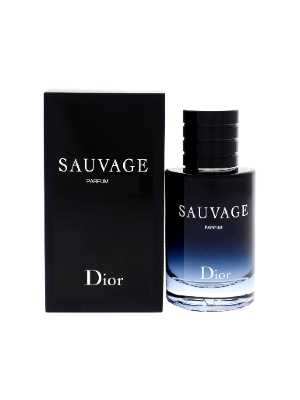 Dior Sauvage Parfum is a highly concentrated product with a high fragrance intensity to give you that amazing smell for longer hours.
Its oil concentration is between 15% – 40% that makes it sticks for long, making it a perfect fragrance for your daily life.
For its long lasting scent, you will only have to apply a small portion once for a whole day which in turn could serve you for several days until it finishes.
Made by its famous creator, François Demachy, the Dior Sauvage Parfum is a success from a blend of mandarin and bergamot sourced from Reggio Di Calabria, Virginian Cedar and Sandalwood essence from Sri Lanka as well as Papua New Guinea's Vanilla absolute.
The capacity of this Dior Sauvage Parfum is 200 ml and it is priced from ₦ 149, 000 in Nigeria.
It is cheaper in the long run than buying the smaller 100 ml as you will save more than 25% getting this bigger bottle of the perfume than buying two of the 100ml.
If you want to buy this: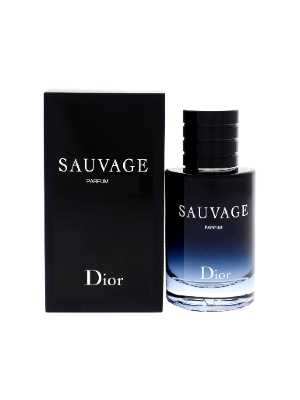 The Dior Sauvage Parfum 100 ml is a smaller capacity to its 200 ml counter part.
Apart from embodying a smaller bottle, you get the same amazing benefits as its bigger version in terms of fragrance.
The difference though comes in terms of pricing with the smaller bottle being cheaper at just ₦ 99, 500. But weighing both side by side, the bigger bottle contains two of this which goes for around ₦ 149, 500. Buying the bigger bottle will save you ₦ 49, 500 later that you can use to buy some other stuffs.
But it depends on the size of the pocket currently and buying the 100 ml is a good option if your budget is around its price.
Nevertheless, it is the same scent, and you will be satisfied with the amazing fragrance that comes from using any of these Dior Sauvage perfumes.
If you want to buy this: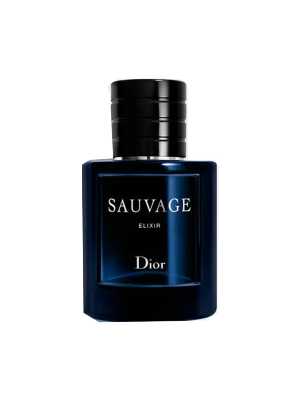 Elixir is another highly concentrated Christian Dior Sauvage perfume with an intensity capable of giving you an extraordinary pleasing smell the whole day.
This is a more recent line from its maker, making its debut in 2021 and one of the last of its renowned creator, François Demachy before retirement.
It contains top notes from grapefruit, nutmeg, cinnamon, and cardamom with a great touch of lavender to give you a unique scent all day.
The Christian Dior Sauvage Elixir perfume is priced in Nigeria from ₦ 85, 000.
If you want to buy this: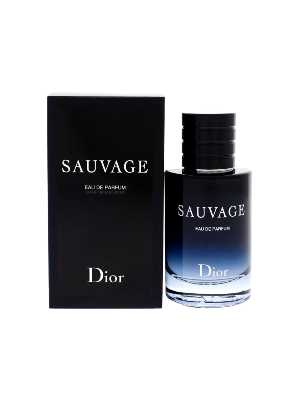 The Christian Dior Sauvage Eau de Parfum is a lighter fragrance alternative with less intensity compared to the pure parfum and Elixir.
Its fragrance oil concentration is between 8% to15% and with this strength, this EDP can give you a great signature scent for up to 5 hours.
This Dior Sauvage perfume has constituents from a mix of reggio bergamot and Papua New Gunea Vanilla absolut for its unique fragrance.
You can get this product in Nigeria at a starting price of ₦ 139, 500 which will help you save over 14% of getting two of its 100 ml.
If you want to buy this: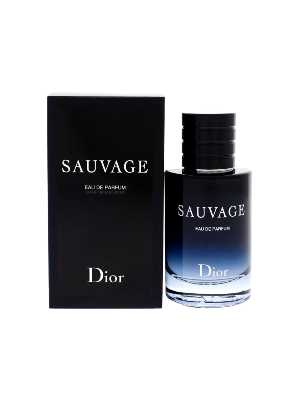 This is a cheaper alternative to the 200 ml capacity Christian Dior Sauvage EDP.
It contains the same building elements of its bigger bottle hence, you enjoy the same scent when you wear it for varying occasions.
Though it is cheaper comparing it to the bigger bottle, buying two of it is more expensive than getting a single bottle of the 200ml (which is exactly two of 100 ml). If you want to have this product for a longer use while saving some money, it will pay more for you to get the 200 ml size as you will save over ₦ 20, 000 in the process.
But for budget purchase, you can choose it for its pocket-friendliness.
If you want to buy this: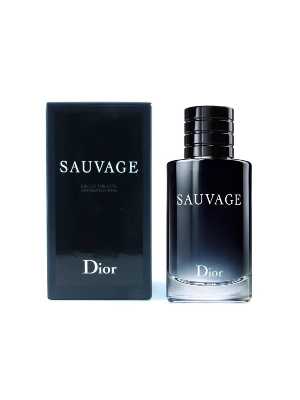 The Christian Dior Sauvage Eau de Toilette is a mild to wear perfume, making it a suitable option for that moderate fragrance scent.
Its oil concentration is around 4% to 8%, making it the lighter alternative to the EDP with less fragrance intensity.
Wearing the Eau de Toilette, you will be graced with an amazing mild scent that will last up to 2 – 4 hours.
The perfume contains similar ingredients to the EDP with a touch of Ambroxan to give it a unique smell.
This capacity of Dior Sauvage EDT is sold in Nigeria from ₦ 117, 500 and buying it will save you over 15% compared to purchasing double of its 100 ml.
If you want to buy this: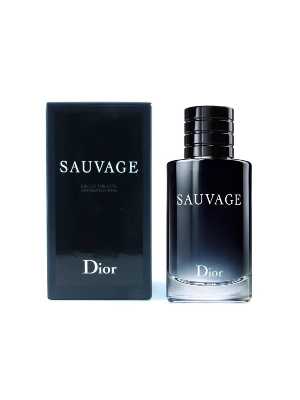 The Dior Sauvage 100 ml EDT is the smaller bottle that comes at a more affordable price, but the fragrance concentration and intensity are the same as the 200 ml.
Though at ₦ 72, 500, it is cheaper to the ₦ 117, 500 selling price of its 200 ml bottle when buying once. But if this is your regular and plan to use it for a long time, it will be a good shopping decision to buy the 200 ml bottle as you stand to save over ₦ 27, 000 in the long run than buying the 100 ml.
And if your budget is fine for just the 100 ml bottle, go for it for that amazing signature scent. If you are planning to gift it to someone, it could be your best EDT for that special present.
If you want to buy this:
Wearing a fragrance and using the best cream that suits your skin are some of the things that shows how much you care about your body health.
With fragrance, using a quality product with a great scent gives you so much confidence with people getting interested in coming closer to you.
And you cannot talk about products focused on giving you that quality amazing smell without mentioning Dior Sauvage perfumes.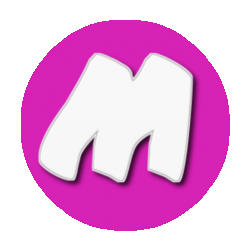 Latest posts by Happiness Crew
(see all)
You are the first in our research hence, we rallies around doing rigorous checks, testing and analysis to help you make a good decision on products and services. Meanwhile, items providers' final views are superior to ours.