Infinity TV has found itself to be a favourite in homes that got it and the positive reviews from users show that.
Infinity TVs have a way of bringing families together over a good visual and audio display.

They display high-quality images, a sharp contrast with beautiful colours, a clean view, and come with long-lasting components.

The colours are a blend of beautiful formations which makes every scene worth the watch. It is packed with so many great features poised to give you and your family a cinematic watch experience.
Infinity TV Prices in Nigeria
Here below are the prices of Infinity televisions in Nigeria:
| | | |
| --- | --- | --- |
| Inch | Price From | Jumia Page |
| 20 Inches | ₦ 50, 000 | |
| 32 Inches | ₦ 80, 000 | |
| 40 Inches | ₦ 101, 000 | |
| 50 Inches | ₦ 190, 000 | |
| 65 Inches | ₦ 280, 000 | |
| 75 Inches | ₦ 555, 000 | |
Infinity 20 Inch TV Price in Nigeria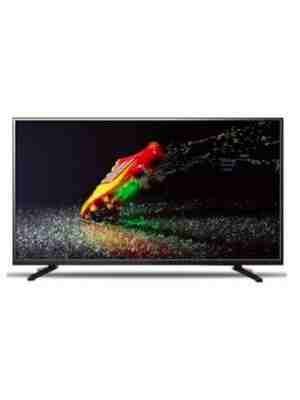 If you want to buy this
This Infinity 20 inches TV is one of the most affordable TVs there is. However, it will definitely give you more value than what you paid for.
The 20 inches Infinity full HD TV is crafted with a perfect design. It brings your TV imagination into reality while displaying beautiful coloured images and videos. Its LED panel has a 60HZ refresh rate and provides you with clean views.
This television has the following key features: 20 inches screen size, 1366 by 768 full HD resolution, 10W audio output, audio codec AC3-Dolby digital, 2.0 ch speaker system, HDMI and USB connection ports to fix your flash drives, etc.
Infinity 32 Inch TV Price in Nigeria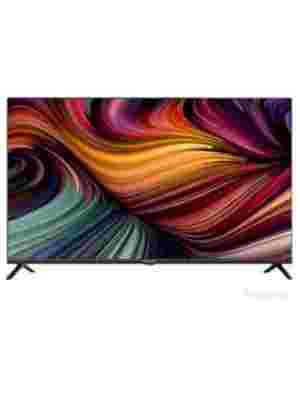 If you want to buy this
This is an Infinity TV that comes with a free wall bracket and HDMI wire. Infinity 32 inches television is a perfect addition to your home devices.
Having this clean view and sharp colour visual display appliances redefiness how you enjoy TV entertainment. It gives you your imagination on a TV screen with clear audio sounds.
It is designed with an inbuilt technology that clears out blurs from fast-moving images on your screen. The 32 inches full LED HD offers a great watching experience when watching your movies, sports, series, etc.
Its key features include a 32 inches full LED HD screen size, free wall bracket, and HDMI wire, full 1080p resolution, power consumption of about 69W(max), Double HDMI and USB connectivity ports, etc.
Infinity 40 Inch TV Price in Nigeria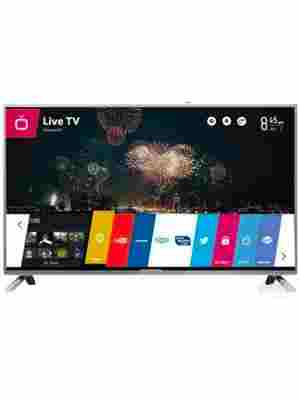 If you want to buy this
This is another Infinity full-grade high-quality feature, it comes with a free wall hanger and an HDMI wire(promo).
Infinity 40 inches offers a clear view of images and videos with vibrant colours. This display device uses an advanced picture quality upgrade algorithm to tremendously enhance the quality of images shown in it.
You can also watch movies from your USB after fixing your drives into the USB port provided. Formats supported include ASF, MP3, AVI, and JPEGs.
Key features or components include a 40 inches full HD screen size, 1366 by 768 resolution, 2 HDMI, Double USB, Antenna input, Free hanger and HDMI wire, 10w Audio output, and a 2.0 speaker system.
Infinity 50 Inch TV Price in Nigeria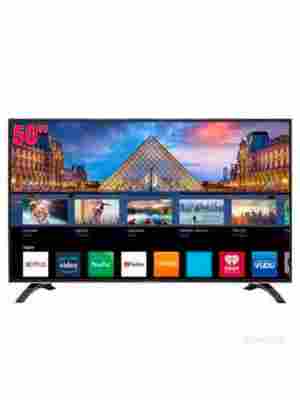 If you want to buy this
Infinity TVs has never fallen short of great features for their TVs to give you the best watching experience without leaving your home.
The Infinity 50 inches smart UHD 4K TV is one of Infinity's standard products, it contains over 8.2 million pixels so it is 4 times better than full HD. The excellent surrounding sounds complement its beautiful display of images and offer an amazing audio experience.
This TV is durable, reliable, has great features and quality, and offers an amazing theatre experience.
Key features include a 50 UHD screen size, 4k TV, free wall bracket, over 8.2m pixels, HDMI, and USB ports to plug in your drives and enjoy your favourite movies.
Infinity 65 Inch TV Price in Nigeria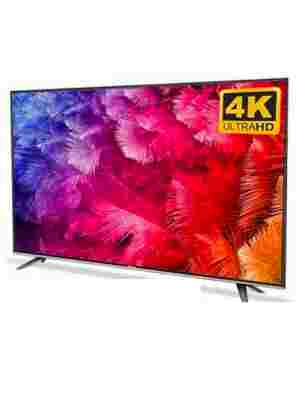 If you want to buy this
This is the big design beauty of its maker.
The Infinity 65 inches 4k UHD is an Android smart TV that offers a sharp picture of amazing quality. It is an infinity masterpiece.
This TV provides advanced-level connectivity between IPS 4k displays and HDR technology to deliver clean visuals with vibrant colours. It also has excellent audio quality which compliments your high-quality visual displays.
This standard-quality TV supports upscale standard picture definition and 4k resolutions to give you a memorable TV experience.
The 65 inches 4k TV comes with a free wall bracket and has the following features DLED 4k2k smart TV screen, ultra HD, sound USB 3.0, HDMI 1.4 interface, Internal memory of 65GB, hard disk 500GB etc.
Infinity 75 Inch TV Price in Nigeria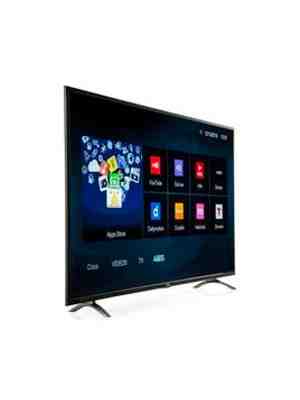 If you want to buy this
This is also another Infinity TV with a large screen for that good watching moment.
The Infinity 75 inches television will give you more than enough value for the money spent on its purchase.
It offers one of the most amazing images, video, and sound quality. Asides from having a really large screen, this 75 inches high standard TV comes with extreme contrast with an extremely good HDR which offers you a clear view of vibrant colour images and videos.
No matter the genre of movies or shows you have an interest in, the Infinity TV 75 inches never goes wrong in providing the best view of outstanding content.
The features and components that come with this TV are; a 75 inches display screen size, UHD upscale engine, high dynamic range extreme, UHD dimming, free HDMI wire, a manual user guide, 3840 x 2160 resolution, remote control and batteries, power cable and TV stand.
The Infinity TV's advanced technology design is a perfect addition to your sitting rooms, hotels, reception areas, bedrooms and anywhere else you deemed it fit for use.
The Infinity TVs vary in size and price. They offer clean, sharp colourful visuals with amazing audio.
Your TV-watching experience is about to be taken to the peak with a purchase of any of the Infinity TV series.
If you are interested in action-packed movies, thrillers, sports shows, soap operas, or horror, no matter the genre of movies that pique your interest, Infinity TV allows you to have a memorable and amazing movie experience with great sound quality to complement it.
The Infinity TVs are of great quality and user-friendly while providing you with one of the best theatre experiences as expected of good-quality televisions.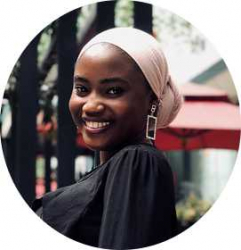 Latest posts by Halimah Idris
(see all)
You are the first in our research hence, we rallies around doing rigorous checks, testing and analysis to help you make a good decision on products and services. Meanwhile, items providers' final views are superior to ours.