Scanfrost TV is one that should be on your list when shopping for your next television, thanks to amazing reviews by users who have this in their homes.
Scanfrost TV is one of the good and affordable TVs that should be considered for your next display device shopping. In addition to being durable and well designed, it is also affordable offering you bright colours of images and clear views of pictures and videos.

The Audio output is well crafted and embedded with great sound technologies which filter noise and produces clear audible sounds. Scanfrost TV leaves you glued to your TV as it delivers clean images while fast-moving scenes are shown with no blurs. One of the TVs will be a perfect addition to your electronic gadget collections.
Scanfrost TV Prices in Nigeria
Here below are the prices of Scanfrost televisions in Nigeria:
| | | |
| --- | --- | --- |
| Inch | Price From | Jumia Page |
| 32 Inches | ₦ 67, 000 | |
| 40 Inches | ₦ 123, 000 | |
| 42 Inches | ₦ 169, 000 | |
| 43 Inches | ₦ 172, 000 | |
| 50 Inches | ₦ 292, 000 | |
| 55 Inches | ₦ 341, 000 | |
| 65 Inches | ₦ 446, 000 | |
Scanfrost 32 Inch TV Price in Nigeria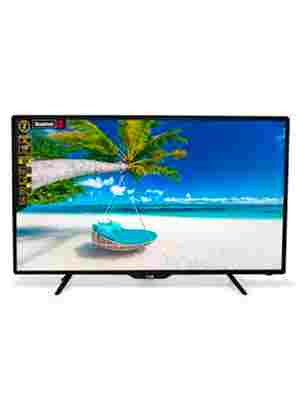 If you want to buy this
This model of Scanfrost 32 inches LED TV is one of the most affordable TVs which offers you high-quality performance delivering good definition images on your screen.
The 32 inches LED TV makes your images appear real because it offers clean, sharp views with vibrant colours. The sounds from each scene are devoid of noise and come out as audible as they should.
The features of this TV include; a 32 inches LED screen size, A+ panel, 56W power consumption, 3000: 1 contrast ratio, 1366 * 768 resolution, 2 HDMI and double USB ports to plug in your drives and enjoy your ideal movies. This TV also comes with a 2 years warranty upon purchase.
Scanfrost 40 Inch TV Price in Nigeria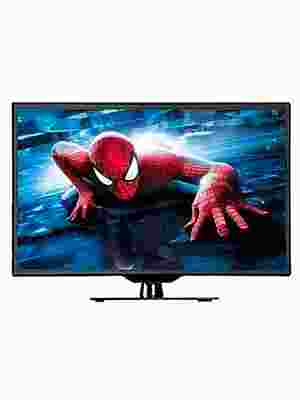 If you want to buy this
This Scanfrost TV is a 40 inches combination of good functions and fashion. It is technically inclined and designed to offer only high-quality images and sounds.
Its features will wow you and get you glued when seeing your movies on the TV. Your movies, shows, sports programs and others are shown with vibrant and vivid colours bringing to you a mini theatre experience right in your home.
The 40 inches television has the following features and components; a 40 inch full HD LED screen size, 80mm width, 2 USB and HDMI ports to watch all your movies, pictures and music from your drive, a contrast ratio of 3000: 1, 90W power consumption, 180cd/ m2 brightness, 16.7m Display colour, 1920 by 1080 Full HD Resolution, AV Input, Sound system, manual guide and remote control.
Scanfrost 42 Inch TV Price in Nigeria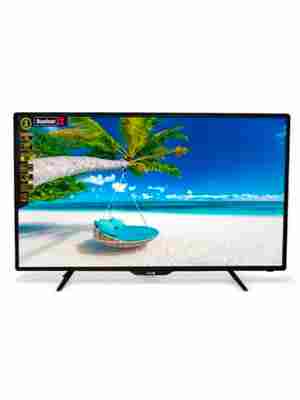 If you want to buy this
The SFLED42SB Scanfrost TV is one of a kind. You can watch all your favourite movies and shows come to life with this 42 inches device packed with modern designs.
The TV has different unique features that allow it to offer nothing short of standard quality. The images and videos are shown in every single detail with clarity and brightness. The colours are vibrant and also well detailed in every scene. The integrated speakers allow you to hear every sound from each scene as clearly as possible with all noise filtered from the scenes.
The key features include; a 42 inches clear screen size, 16.7m display colour, sound bar, VGA Input, USB and HDMI inputs, PC audio input, 230cd/M2 brightness(max), 178 degrees viewing angle, 1000: 1 contrast ratio, 1920 by 1080 resolution, 0.04815X0.0469 pixel pitch, manual user guide and remote control.
Scanfrost 43 Inch TV Price in Nigeria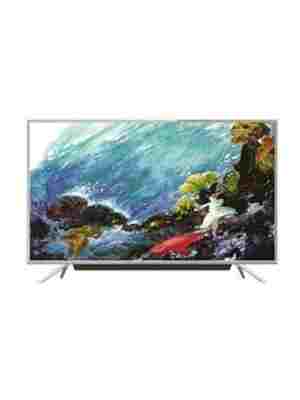 If you want to buy this
This TV is a full combination of excellent features, functions and appealing appearance. It delivers high quality well defined images and videos.
The integrated speakers allow every sound to be out in detail. The SFLED43SB is the latest satellite smart TV which has an inbuilt satellite decoder with full HD pictures. This TV also comes with a 2 years warranty upon purchase.
Its key features include; a 43-inch visual display screen size, modern aluminium finish frame, inbuilt satellite decoder, full HD Smart TV, an elegant design base, inbuilt sound bar model for super audio/ sound output, manual user guide and remote control to navigate through your TV.
Scanfrost 50 Inch TV Price in Nigeria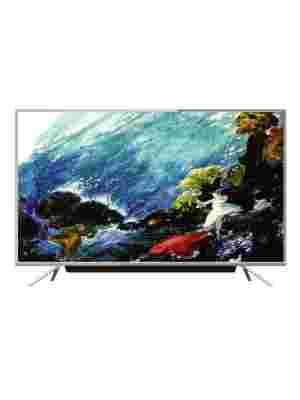 If you want to buy this
The 50 inches Scanfrost TV is another large screen device worth your attention when considering a new display device for your home.
It has an amazing sound output, thanks to the inbuilt soundbar system. With this, you are poised to enjoy an amazing sound when watching your favourite events and listening to music.
This 50 inches television comes in a stylish aluminium finish, giving it a unique appearance yet, classicness.
Its elegant base will allow it to rest firmly on a surface desired by you and with 1080 pixel full HD picture strength, your images and video shows clearly and pleasing.
Scanfrost TVs have proven to be a great addition to your home devices.
They have several features and unique technological advancements embedded in them. Scanfrost TVs offer you a high resolution and full HD pictures, and videos and the sound output that comes with it is amazing.
You and your family will have an awesome movie experience with the Scanfrost TVs combined with an amazing soundbar.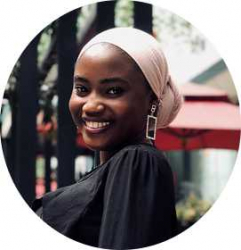 Latest posts by Halimah Idris
(see all)
You are the first in our research hence, we rallies around doing rigorous checks, testing and analysis to help you make a good decision on products and services. Meanwhile, items providers' final views are superior to ours.