Itel phones are one of the most well-known mobile devices and with good reviews, you can have most of its models in your next device shopping list.
Many of this brand's phones are popularly used, thanks to their amazing features that make them an ideal phone brand you should have.

Features such as very affordable pricing, good internet connectivity strength, nice camera feature, battery durability, spacious storage capacity, nice design and others make them worth considering.
Itel Phone Prices in Nigeria
Here below are the prices of Itel mobile phones in Nigeria:
| | | |
| --- | --- | --- |
| Model | Price From | Jumia Page |
| Itel A33 Plus | ₦ 29, 000 | |
| Itel P37 | ₦ 49, 000 | |
| Itel A25 Pro | ₦ 36, 000 | |
| Itel A37 | ₦ 33, 000 | |
| Itel S17 | ₦ 44, 000 | |
| Itel P15 | ₦ 31, 000 | |
| Itel A58 | ₦ 42, 000 | |
| Itel A56 | ₦ 45, 000 | |
| Itel PrimeTab | ₦ 45, 000 | |
| Itel A16 Plus | ₦ 26, 000 | |
| Itel A14 | ₦ 23, 000 | |
Itel A33 Plus Price in Nigeria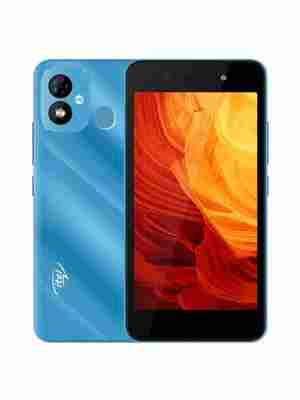 If you want to buy this
The A33 Itel plus mobile device is a perfect must-have handphone as it comes with so many features and functionalities.
The features include a double-use fingerprint sensor, a dual sim-card space that supports 2G and 3G networks, 16GB internal memory storage, supports up to 32 GB external memory and RAM size of 1GB, 480 by 854 pixels resolution, has a 5-inch size display, supports WiFi, Hotspots, Bluetooth and USB connectivity. The Itel A33 also comes with a 2MP front camera, dual 5MP rear camera, a camera flashlight and a LED flash.
It allows video recording and the camera allows geo-tagging, face detection, touch and autofocus to give a vivid and clear phone visual display.
This Itel phone is also characterized by a good sound plus video system with good loudspeakers, video supports for MP4, WMV, MKV, 3GP, FLV, H.264, H.263, AVI file formats and a jack size of 3.5mm.
It is also important to note that the battery capacity is a 3020mAh removable Li-ion battery which can last for several hours once it is well charged.
Itel P37 Price in Nigeria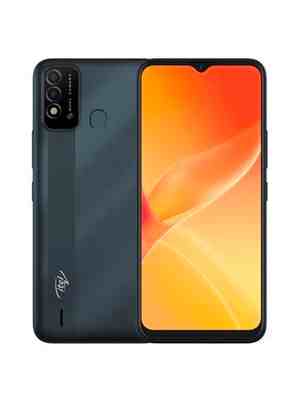 If you want to buy this
The P37 is one of Itel phone models which has gained quite a good review from users who got this device, tracked on online shopping platforms.
This device comes with a 32-gigabyte internal storage capacity and 2GB RAM. It has an impressive slim modern design.
At its price, it has a good camera with a 6.5 HD focus and waterdrop complete screen, a larger, brighter and more vibrant screen display.
This mobile phone can save over 13,000 pictures, and 9000 videos and run multiple applications with a good performance.
The Itel P37 has a clear dual rear camera which gives you clean shots. It also comes with a super durable 5000 mAh battery(AI power master), data switcher, save charge function, file mover, a resolution of 1600 by 720, fingerprint sensor and a facial unlock option.
Itel A25 Pro Price in Nigeria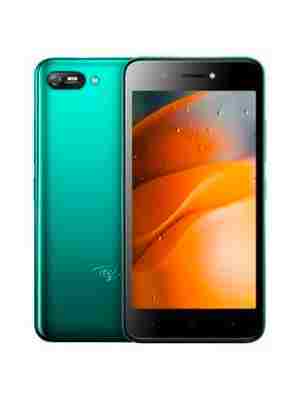 If you want to buy this
This Itel phone is what is termed a "smartphone on a pocket-friendly budget" If you need a device that can perform a series of basic phone functions such as calls, texts, take pictures, make videos, surf the internet and the likes in an affordable range, then this model is your go-to.
The Itel A25 Pro is characterized by a very good strong plastic and flat body design, comes with a 3020mAh battery capacity, and has 2GB RAM and 32GB ROM with micro SD card storage space. This phone runs on an Android 9 Go-edition which enables it to operate lots of new features with a 4G LTE network that allows quick and fast internet access connectivity, it supports WiFi and Bluetooth.
It has a 5-inches bright HD display, a 1.4GHz Quad-Core processor which powers the phone and makes its software performance a top-notch, a 5MP HD main camera in addition to a 2MP front camera which gives very clean shots, LED flashes and facial unlock features are also available on the A25 Pro Itel mobile device.
Itel P17 Price in Nigeria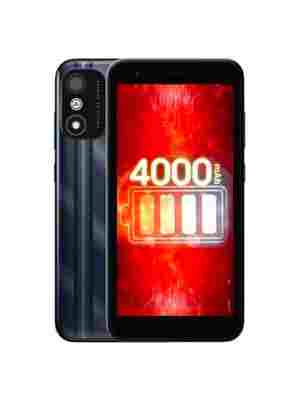 If you want to buy this
The P17 HD Screen Itel mobile phone is of good quality and equipped with lots of unique features in addition to its budget-friendly price.
This Itel phone operates on the Android 10 Go edition operating system. The 5 HD + waterdrop screen allows you to take bright, clean and clear pictures and watch clear videos with the phone.
The P17 is characterized by the following features and components; a slim but durable fine design, a strong 4000 mAh battery capacity made of high-density lithium, a 1.3 GHz Quad-core processor, 5MP back camera with flash and a 2.0MP front camera, 16GB ROM and 1GB RAM storage, face unlock security function and double nano-SIM space.
Itel S17 Price in Nigeria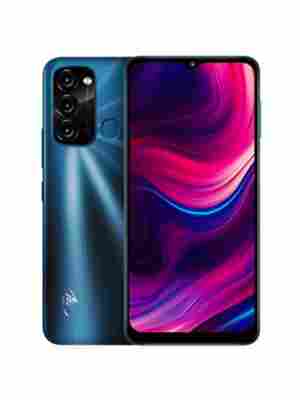 If you want to buy this
This is one of the top models in the Itel phone's S-series of smartphones. It checks all the boxes for what a pocket-friendly smartphone is needed and getting one is a good decision to make.
The S17 has the following features; a 6.6 HD Plus waterdrop full-screen display which delivers a great visual experience, a built-in 16GB ROM and 1GB RAM together with 128GB phone memory which can store as many pictures, videos or applications, a fingerprint sensor helps to safeguard your data properly, it has an upgraded AI power master 5000 mAh battery capacity which lasts for several hours, 2MP macro-8MP main and depth-sensing cameras which takes bright, clear and high-quality pictures, it supports 2G and 3G networks in addition to WiFi, Bluetooth, micro USB and hotspot connectivity.
It also comes with a facial unlock feature which adds security to the finger scanner already available in the device.
Itel P15 Price in Nigeria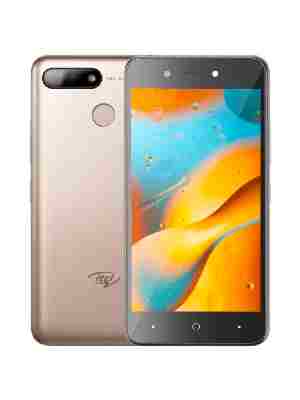 If you want to buy this
This is the Itel P15 with a 5 inches screen size and a good quality IPS HD screen display. It is affordable as well as a good budget phone with very reliable functionalities.
This Itel phone has features and components that include; a durable and super strong 4000 mAh battery capacity which allows you to utilize your mobile for as long as possible, the P15 does not lack in space as it also comes with a 1GB RAM and 16GB internal storage so you can store your items (applications, music, pictures and videos) safely, a double back camera (5MP with flash) and a front camera with flash, fingerprint and face unlock functions for security purposes, 1.3Ghz Quad-core and the P15 runs on an Android 9 Go edition.
Itel phones are one of the well-known smartphone brands in Nigeria and have always been known to deliver good quality mobile devices at affordable prices.
They have several series, each with its unique features, functions, designs and prices. You can always choose any of the models that suit your smart life needs.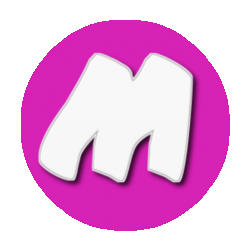 Latest posts by Happiness Crew
(see all)
You are the first in our research hence, we rallies around doing rigorous checks, testing and analysis to help you make a good decision on products and services. Meanwhile, items providers' final views are superior to ours.