Apple AirPods are just the perfect thing the ears haven't had in a while.

Just imagine asking your phone to call your mum without anything other than just a speech from your mouth.

Or think about the possibility of charging your headphones without connecting it to a wire.

These and more are what makes the Apple AirPods price in Nigeria worth it and you should really own one.
We have seen in recent times how the power of artificial intelligence has been used to deliver first-class products.
This innovation is not different and the Apple AirPods price in Nigeria is really worth it considering features.
Another beauty to behold worn in the ears. These Apple wireless earbuds take headphones to a whole new level.
When Apple said these pair of super sound devices will change the way we use headphones, little did we know there was a truth.
If you own any of the iPhone devices that needs this lovely twin, expect what its maker promises.
Apple AirPods Price in Nigeria
If you want to get this in Nigeria, the devices are priced in the market from ₦99,000.

Quick View:
AirPods Price in Nigeria: starts from ₦99,000 and above
A 15-minute charge will give you sound for up to 3 hours
Accompanied by Siri, a digital assistant that'll turn your best friend
It comes with a case you can use to charge the pairs
Superb high-quality audio you'll ever ask for
Switch effortlessly using the pairs with other devices through Bluetooth or wireless
The devices can last up to 24hours with its charging case
It can also connect to Android devices via Bluetooth
If you are not convenient using both, one can connect without issues to your devices
There is an upcoming AirPower wireless charging mat that will enable you to charge these pairs without removing them from your ears
One of the innovations from the pockets of Apple. Well, they can't stop delivering top-notch solutions.
The ears know what is best for them and having these Apple wireless earbuds in them promises a great love affair.
Historically, the Apple AirPods was released to the public in 2016 together with the iPhone 7.
If anyone asked about iPhone earpiece price in Nigeria, he is 100% referring to these lovely partners.
Another famous device released alongside the Apple AirPods is the iWatch, the smart watches for Apple devices.
The watch didn't make a lot of noise among the masses. The Apple wireless earbuds actually did, thanks to iPhones promising features.
If you are feeling witty about the AirPods price in Nigeria, here are the features that make this deserves the accolades.
Just before you proceed, we have provided a toggable quick view so that you can jump to any part of these features.
Feel free to toggle for a direct scroll to any awesome features that makes the AirPods price in Nigeria worth ignoring.
Siri is your next Best Friend
We have moved a lot faster in technology. No doubt we're getting to a lovable 'lazy' stage with new advancements.
And discoveries like the Siri, an artificial intelligence powered digital assistant to help you handle minor tasks will shape the world.
How do you feel talking to your device and it is replying to you like a new-found best friend?
That is what Siri does to help you automate tasks like music play, calling, reminders and more that'll wow you.
Just imagine while you're busy, you ask Siri to reply your WhatsApp chats and it handles that like a human.
What about asking it to play Olamide's Science Student so that you can dance shaku shaku during a workout? That is the power these devices bring.
To activate Siri on these Apple wireless earbuds, you simply double tap on any of the pairs.
A sure one of the great features that defeats the AirPods price in Nigeria.
Apple wireless earbuds that are truly wireless
One of the reasons that make the Apple AirPods price in Nigeria ignorable is its intelligence.
Unlike most wireless earpiece that requires extra efforts from you to turn on, the Apple wireless earbuds power up itself once out of its charging case.
Apparently, the way every device that calls itself wireless should be to give you convenience.
Another awesome feature you will love is its ability at knowing when in your ear or not.
Relying on its Apple W1 chip, this Apple wireless earbud is able to understand using optical sensors and accelerometer when in your ears.
And you might be wondering what happens if it knows when in or out of your ears.
An instance use case for this technology is when you want to take a break from listening to a particular track.
Once you remove the AirPod from your ears, the music will pause automatically like a magic.
The Perfect Pairs for Quality Music
The Apple EarPods were hailed for good sound but with the coming of this Apple wireless earbuds, there is a shift.
The ears hate weak sounds and no doubt they seem happier accepting the great sounds from the speakers of the AirPods.
The Apple AirPosd price in Nigeria might seem on the high but if you are a lover of good jams, your love will go higher listening to your favourite jams using these devices.
The device is one of the few modern devices, possibly the best in terms of sound deliverance pleasing to the ear.
A friend that stays for more time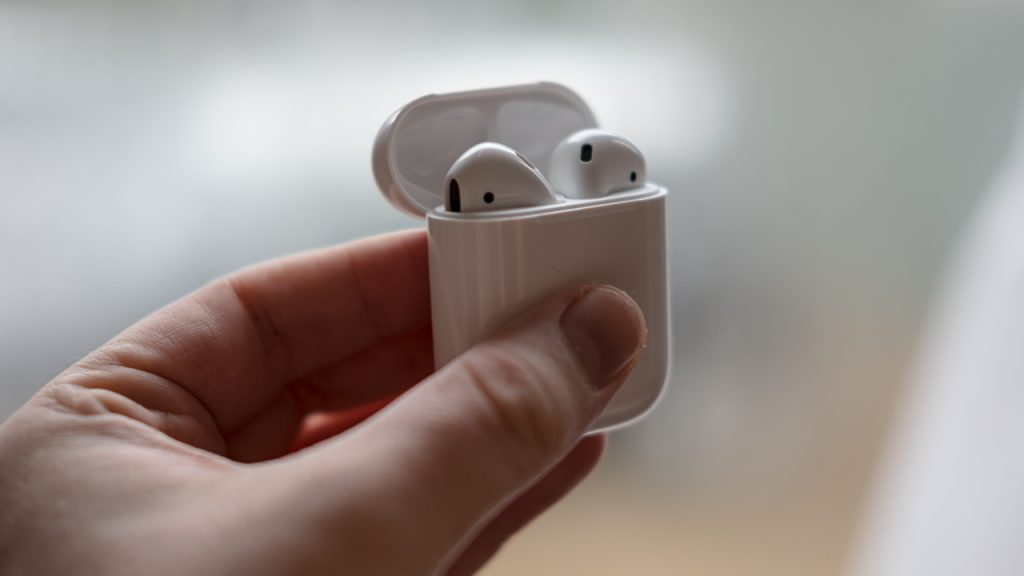 The best you can get from most Bluetooth headsets as to battery life is 10 hours which is quite rare if you listen to a lot of music.
Fortunately, the Apple AirPods price in Nigeria saves you the energy of getting a Bluetooth headset that plays for 3 hours and requires another 5 hours to full charge.
With its accompanying charging case, you can comfortably charge it just by plugging them back into the case.
The device can last up to 5 hours while you are listening to music.
Surprisingly, a 15 minutes lodge in the case gives an amazing up to 3 hours of battery life.
And with the charging case at full charge, it can spend up to 24hours working to give your Apple wireless earbuds more life, you can stay connected with your best ear-friends.
A more convenient call
Do anyone needs to remind you how uneasy it is swinging your wired headsets making phone calls?
And what about distorting sounds connecting via some Bluetooth headsets? Those moments are so annoying.
With wireless connectivity covering more distance, you can make calls conveniently without fears of poor voice rendering.
The device features an extra call accelerometer that works with Apple wireless earbuds' beamforming microphones to give crystal clear voice by focusing on your voice and filtering external noise during calls.
By double tapping the pairs, you can talk to your device to dial numbers for you without the stress of checking through your contact book.
And as you might have guessed, an instruction "Hey Siri, call my mum" will intelligently get your mum on the phone.
Connect with more devices
With two options of connectivity (wireless and Bluetooth), you can connect modern devices to this pairs.
Though it connects wirelessly with devices such as the iPhone 7 and above, it can also connect more running on Bluetooth 4.0 (almost all smart devices in the market).
If you are thinking of using the Apple AirPod with an Android OS enable device, it works perfectly through its Bluetooth.
Task management at its peak
As prevalent with modern devices like the Samsung Galaxy S9, you can rely on your smartphone to handle tasks.
The Apple wireless earbuds also come enabled to work seamlessly with its intelligent digital assistant, Siri.
And with this feature, you can automate tasks like setting reminders for a birthday of a friend, replying WhatsApp chats, or even getting an Uber ride.
You know how easy it is to forget about some things to do especially if you are overwhelmed.
Now with these loving pairs coming powered to work with this digital assistant, be sure of a whole new level of task management.
Wireless charging capability
You probably could be wondering what that means.
The Apple wireless earbuds are rechargeable through a wireless charging case.
AirPower will be a wireless charging mat that will be able to charge multiple devices concurrently.
With the presence of this, they is also another charging case made for the AirPod that will connect wirelessly to the earbuds for a no-dying operation.
That said, you will be nurturing a baby-friend that will always be there delivering lovey cries to your ears all day and making you smile for more sounds.
No doubt this device is a great choice and a great companion for smart devices.
Considering its great features and its abilities at offering the best companion you will ever need, the AirPods price in Nigeria could be overlooked for its performance.
Do you have or ever used the device?
Kindly share your thoughts with us using the review button below and help others make the best buying decision.
If you haven't had any experience using the Apple AirPod, you can use the comment section to drop your feedback.
And you know we love seeing your thoughts as much as we appreciate you sharing this article with your friends by using the share buttons below.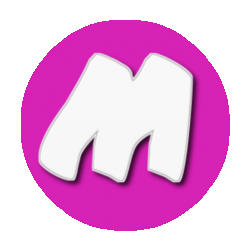 Latest posts by Happiness Crew
(see all)
You are the first in our research hence, we rallies around doing rigorous checks, testing and analysis to help you make a good decision on products and services. Meanwhile, items providers' final views are superior to ours.