Qasa Stabilizers will give you one of the best user experiences in addition to its ease of use and longevity. There are several models of Qasa Stabilizers that you can choose from at affordable prices.
You know something about power outages, it can be very funny and annoying at the same time. Imagine buying an electrical appliance for use and getting damaged for a too high voltage supply. You know how upsetting this could be.

You don't need to go through this once Qasa Stabilizer is connected to your electronics at home, offices, hotels, schools etc.

It enables a controlled supply of voltage no matter how bad electricity variations might seem. They are pocket friendly so you don't have to break the bank to own one.

Actually, it varies in models so you can always get the one that suits your preferences.
Qasa Stabilizer Prices in Nigeria
Here below are the prices of Qasa stabilizers for your appliances:
| | | | |
| --- | --- | --- | --- |
| Capacity | Type | Price From | Jumia Page |
| 1.5HP | Wall Mount | ₦ 26, 000 | |
| 2kVA | AVR | ₦ 21, 000 | |
| 5kVA  | Wall Mount | ₦ 50, 000 | |
| 1kVA | AVR | ₦ 17, 000 | |
| 5kVA  | AVR | ₦ 50, 000 | |
| 10kVA | AVR | ₦ 186, 000 | |
Qasa AVR PRO 1.5HP (Wall Mount) Stabilizer Price in Nigeria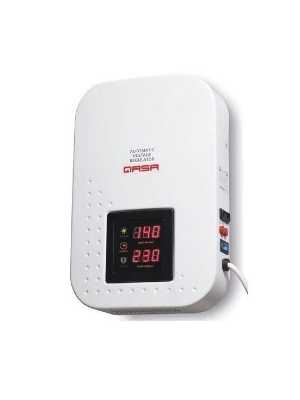 If you want to buy this
The automatic voltage regulator wall mount Qasa stabilizers are a must-have in our homes because it is very safe and simple to use in addition to numerous advantages. This particular model is precisely designed for 1.0 hp or 1.5hp air conditioners at 110V and 140V or higher respectively.
However, it can also be used with other household electronic appliances and helps protect them from damages caused by electricity fluctuations.
It is necessary to know that you should NEVER overload the unit to avoid immediate damage to your electronic devices because the AVR PRO 1.5hp is designed to take on just one AC at a time. It stabilizes voltage from 100V, this allows your AC and/or any appliance to function properly with low voltage.
The Qasa AVR PRO 1.5hp stabilizers are equipped with a motorized coil that helps control fluctuations in voltages. It also includes two digital display meters that show input and output voltages. It consists of overload and overheats protection as well as makes sure your AC is well stabilized while functioning effectively.
This Wall mount Qasa AVR Pro 1.5hp can be used with electronic appliances such as office equipment, computers, medical equipment, copy machines, safety alarm systems, fridge, freezers, washing machines, light systems, colour and drying equipment, Numerical control machines, HI-FI equipment and a lot more.
Qasa 2000i (2kva) Automatic Voltage Stabilizer (AVR)Pro I Series Price in Nigeria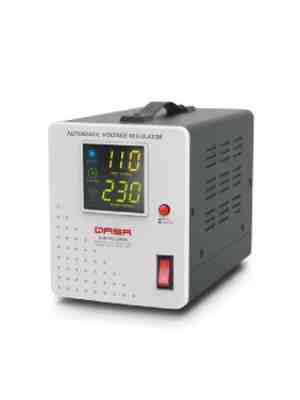 If you want to buy this
The 2000i(2kva) AVR series Qasa stabilizer is a new type of automatic regulator for your AC that has an advanced control technology with dependable components in addition to several advanced features.
It can produce an output voltage range of 110V in a separate socket and an input voltage of 100VAC-200VAC. It is absolutely reliable, energy-saving and ensures a more stable output voltage.
The Qasa 2000i AVR PRO has several features which include 2000VA/ 2kVA power, a digital-led colour display, replaceable fuse protection, Low voltage superior control, overload protection, International socket, wide input voltage range and an output voltage range in a separate socket.
The Qasa 2000i AVR pro series has an efficiency of 95% and can supply stable power to TVs, freezers, computers, duplicating machines, 1HP Air conditioner, household, schools, offices and hotel electrical appliances.
This particular Qasa stabilizer is a good buy that ensures guaranteed protection.
Qasa 5000VA Automatic Wall Mount Stabilizer Price in Nigeria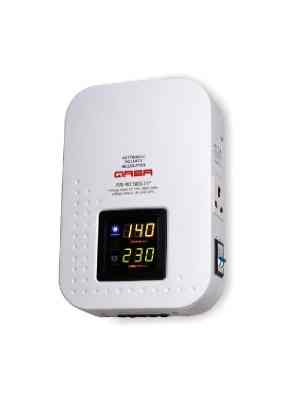 If you want to buy this
The 5000W automatic Qasa Stabilizer (wall mount) is another model/type of Qasa stabilizer that picks up from 100V and has a durable Automatic Voltage Regulator. It supplies power for AC up to 3.0HP and also maximizes your AC efficiency in addition to stabilizing it.
The Qasa 5000W Automatic stabilizers also have an overload and overheat protection that protects your electrical applications from damages. Household, offices and school electronic appliances can make use of Qasa 5000W stabilizers.
Qasa 1000W Automatic Voltage Regulator/ Stabilizer Price in Nigeria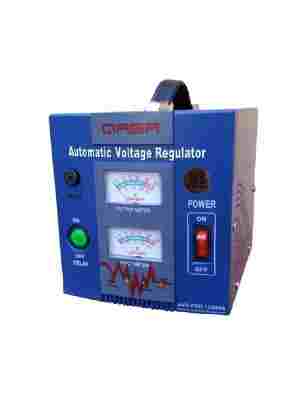 If you want to buy this
The 1000W AVR Qasa stabilizer is one of the low-end voltage-control options you can get for your home.
It has an automatic control system and has a wide range of input voltage including a very good stabilized output voltage. High durability and reliability are also some of the features you can be sure of when purchasing a Qasa 1000W model stabilizer.
This particular Qasa stabilizer has a capacity of 1000W, is used for Industrial applications and consists of complete output regulation. It also has a delayed mechanism to provide additional protection to your electronic appliances.
It can be used to supply stabilized power to TVs, Refrigerators, AC, Computers, Copy Machines and other electronic appliances available in schools, offices, hotels etc.
Qasa 5000W Relay Automatic Voltage Stabilizers AVR Pro I series Price in Nigeria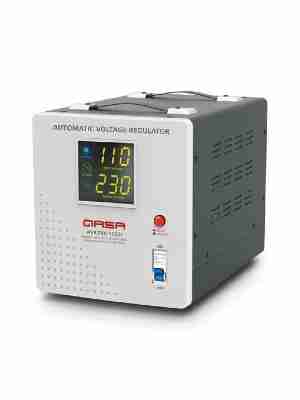 If you want to buy this
The 5000i relay automatic voltage Qasa stabilizer has proven to be a very good buy over time. The product reliability is assured. This AVR Pro Series has advanced control technology coupled with reliable and durable components.
Its key characteristics include 5000VA which is equivalent to 5000watts. A wide input voltage range of 110V-280V, an output voltage of 220V-110V(separate socket), Digital Led Color Display, International sockets, cooling fan, Replaceable fuse protection and overload protection.
Qasa 5000i AVR Pro stabilizers are capable of supplying stabilized power to TVs, Computers, Refrigerators, 1HP air conditioners, copy machines, washing machines, Freezers, School electrical appliances, Offices and hotel electronics too.
Qasa High Quality Digital 10 000VA AVR Stabilizer Price in Nigeria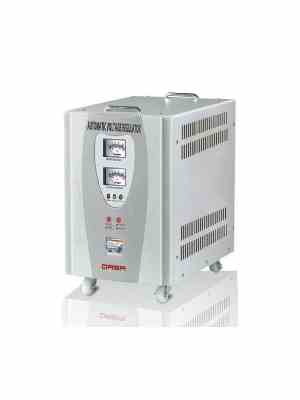 If you want to buy this
As the name implies, Qasa High-Quality Digital 10 000VA AVR stabilizers is of indisputable high quality.
It has a twin digital meter, international sockets, overload protection, extra handle, reliable central processing Unit control and a resettable circuit breaker. Its stability is about 5%-10% and with a capacity of 10 000VA, you can rest assured that this Qasa stabilizer is capable of functioning adequately as expected.
In addition to the above features, Qasa High-Quality Digital 10 000VA AVR stabilizers have a wide input voltage range of 100V-280V, output voltage 220V and 110V (separate socket). It has a Digital led Color Display, replaceable fuse protection, Delayed on/off and a low voltage superior control. With this series of Qasa Stabilizers, your electrical appliances are protected against any sort of immediate damage.
It has a 95% efficiency and is capable of supplying power to lights, TVs, Freezers, refrigerators, office appliances and other household electrical appliances.
Purchasing the Qasa High-Quality Digital 10 000VA stabilizers ensures guaranteed protection to your electronics.
QASA Stabilizers has proven over time to be one of the best power supplying devices to electrical appliances which ensure safety from the damages that could be caused by power fluctuations, among several other benefits.
The various models and prices mentioned above give you the decision-making experience when purchasing a Qasa stabilizer for your home.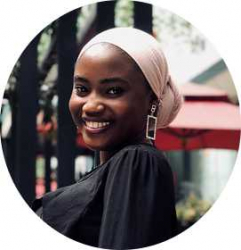 Latest posts by Halimah Idris
(see all)
You are the first in our research hence, we rallies around doing rigorous checks, testing and analysis to help you make a good decision on products and services. Meanwhile, items providers' final views are superior to ours.