While you need a registrar to buy, you can get one for free at the point of creating your website or blog through a hosting company.
In the guide on how to create a profitable blog, you can learn what a host is and how to get your domain name for free.
Best Registrars in Nigeria to Buy Domain Names
If you want to get a domain name, a registrar is the platform you can buy from.
Below are the top providers you can buy a domain through in Nigeria:
Factors to Consider Choosing Domain Name
When you are starting out, it is easier for you to come up with yours combining your first name, middle name and last name to achieve www.firstnamemiddlenamelastname.com without considering some factors.
Because this could be daunting and costly to change when you have built a huge traffic and brand, it is very important to bear in mind factors below while deciding to settle with one:
Memorability
While choosing your domain name, it will be very important to consider how easy it will be for someone to memorize it without having to repeat after you thrice when you pronounce it.
Just like when you give your house address to a friend for a visit, you would not want to make it difficult for him to locate. This you will have to do by giving him a convenient and easy to locate landmark. This also applies to choose your domain name.
Consider choosing a domain name that is easy to memorize in order to make it convenient for people to have at ease in mind.
Length
Consider choosing a name that is short, this ensures convenience to a visitor to easily type to visit.
Short domain names are quite hard to get these days as the most fanciful names are been taken. To tackle this, the best thing will be to be creative in choosing your domain name.
An example of creativity in choosing a domain name is 'houzz.com' that would have been 'house.com' if the domain was available.
Ideally, we advise a domain name of maximum 15 characters. It is not a good experience for your visitors spending minutes to type your domain name.
Uniqueness
When choosing a name, uniqueness is an important factor to consider especially if you want to build your business on the internet.
Taking an inspiration from brands like 'Google.com' and ''Amazon.com', it will be great choosing domain name with maximum three syllables and consider length also.
Diversity
If you are choosing a domain name based on your interest launching a site or a blog in a niche of interest, you could be tempted to add the niche name as a prefix e.g. is browsingphones.com. This is a good name but could limit some possibilities in future.
Taking the browsingphones example, the owner might be interested in personal computers and other gadgets once the website starts gaining traction. Because of the domain name, diversification will be a bit difficult unless after a rebrand.
We had some people suggested using keywords in your naming as the example above for search engine optimization.
Choosing one full of keywords is not the only element to good ranking on search engines hence, brands like Amazon and Apple will never have appeared in search engine results.
Stick with Alphabets Unless If
While choosing your domain name especially if you plan using yours for a longtime business, consider making all characters alphabetic while sticking to the earlier discussed factors.
Using Hyphen
We have seen a lot with a combination of special characters especially the hyphen.
Though, that option because of inability to resolve a domain name of choice being available, you could consider using a hyphen. We do not advise choosing a domain name of such because of typos by a potential visitor.
Using Alphanumeric Correctly
Another instance could be the combination of numbers or alphanumeric.
We only advise the use of alphanumeric while choosing your name if your branding warrants.
In addition to using the alphanumeric style, you should consider registering the alphabetic equivalence if available and point it to your main domain name.
A good example of this style applies to the  registrar1and1 that owns the alphabetic equivalence, oneandone.
Preceding Letters in Choosing Domain Name
To make it easier for anyone to grab by hearing or writing each time you pronounce, consider choosing a name that is less likely prone to typos especially when dealing with preceding letters.
An awkward choice could be choosing one like www.expressservices.com or holyyard.com, these kinds of domain names will easily fall victim of typing errors that will lead to loss of traffic.
If need be for preceding letters, imbibe creativeness in doing so. Take an inspiration from Google, Houzz, Yahoo.
 Effective Top Level Domain
Top Level Domain in a simpler term is the last part of your domain name. An example is the .com in exmple.com. You will or might have seen terms like second and third level domains.
This also is important while making your choice as you would not want your TLD to speak differently about your name.
This is grouped into generic and country code.
Scaling down to this article and to make you understand better, here below are the division of TLDs available:
Generic Based TLD
The TLDs in this category has no limitation, they can be used for all. Examples include .com that we advise you go with if the domain name is available, .xyz and .net
Category Based TLDs
These TLDs are category-focused extensions. Examples include .org for organisation or non-profits, .edu for education, .music for entertain etc.
Location or Country Based TLDs
Just as the name signifies, the TLDs in this division are based on location.
There could be your region, country, state, a city of location or business. Examples include .ng for Nigeria, .us for USA, .in for India, .asia for Asia etc
Though you can use TLDs not related to your business or project to come out with something creative like delicio.us or lovi.ng, but the world is more used to .com and that is why we advise you go with it while choosing domain name TLD.
There are many top-level domain names available which you can choose from.
Bonus
Social Media
Though this is not a necessary factor but making sure the associated social media identities are still available while choosing domain name will be of huge benefits to your brand image online.
Your fans on social media are most likely to type your brand name to search if trying to connect.
If your name is not available on social media, apply creativeness in deciding convenient social media account names.
Also, do make sure your social media accounts bear the same name across social media platforms.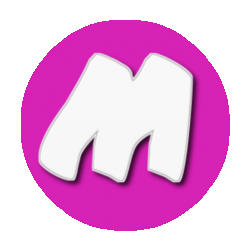 Latest posts by Happiness Crew
(see all)
You are the first in our research hence, we rallies around doing rigorous checks, testing and analysis to help you make a good decision on products and services. Meanwhile, items providers' final views are superior to ours.