Crowdfund farming websites in Nigeria are geared towards making investing in agriculture online simple.

Agriculture is seeing a growth and many people are pushing their extra funds into investing in the production of food and livestock without actually doing much, only visits one of the crowdfunding farming websites in Nigeria to see deals and then invest, with the return rate as high as 40% within a short period of time.
Ever thought the possibility of sleeping while you make money in agriculture?

That is so awesome and you will be surprised how many crowdfunds farming websites in Nigeria gives you this opportunity.

Well, want to be a lazy guy while your pocket still smiles?

Agritech farms looks ideal ventures to stake-in for-profit while staying lazy all day.
Farming in Nigeria isn't easy, from getting the right species, fighting to outsmart the harsh weather to a successful harvest.
Nevertheless, it is a lucrative project to venture into.
After all, your investment could take as little as 3 months to yield something awesome.
What if you are such a busy person and moving from your zone to get the perfect farmland is a heck of a problem?
Sometimes, it is not even about the land or the time to invest in one but the capital to get one that will be enough for you to farm on.
The best option will be to look for an alternative that'll get you into reaping benefits, amazingly sleeping too.
What is Crowdfunds Farming?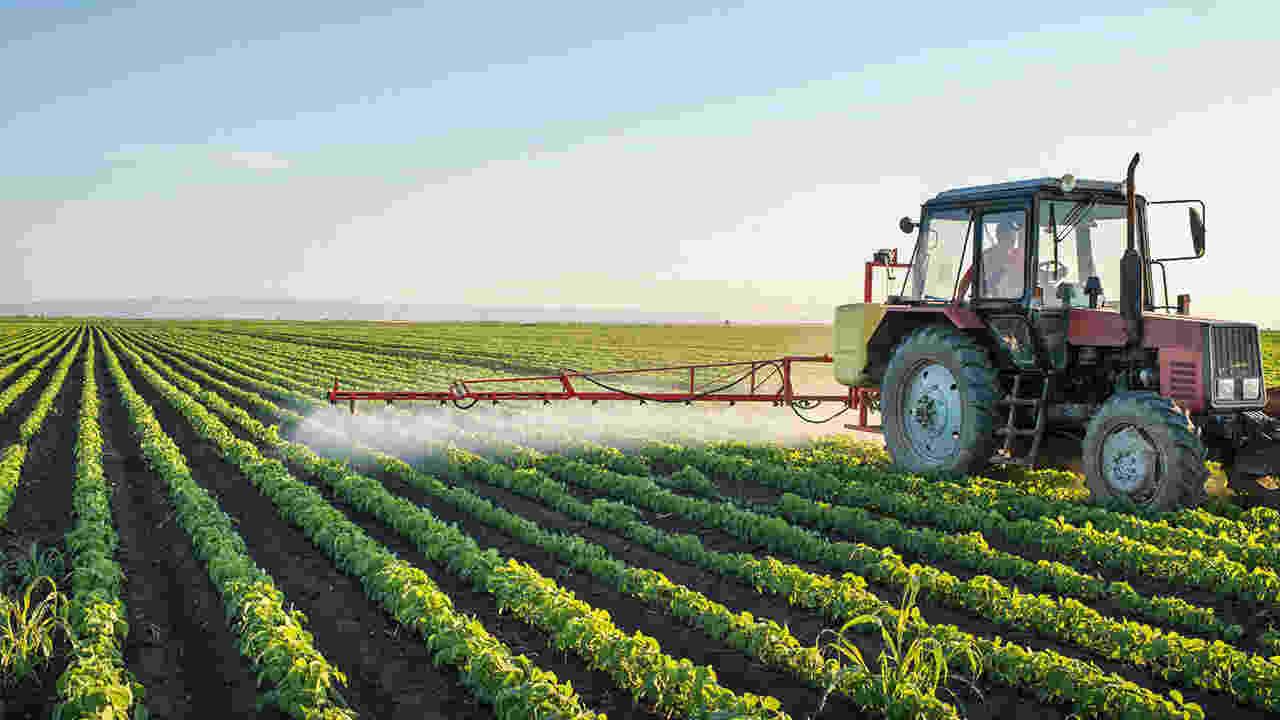 This is a practice by which a farming project is funded from the capital raised from a pool of investors (through agritech farms).
These investors in turns are entitled to a certain share of the profit after the harvest period.
The investors typically are people interested in agriculture but some circumstances don't allow them to participate in full time.
Typically, the money is collected through a channel or a website where all available farms are listed for investors to buy shares.
Depending on the size of the farm, the crowdfunding activity can run for days for as long as the farm still has space left to accept new investments.
If you have been a fan of donation-based crowdfunding websites, this is quite different as you make profits investing in real farms even though you only see them virtually.
Before you continue, here is a quick link below you can toggle in case you want to jump to any section of this guide.
Click to Scroll to Section
Crowdfunds Farming Websites in Nigeria
Agriculture is a growing sector in Nigeria and many startups are making it easier for you to participate and make some money for yourself.
Below is the list of agritech farms in Nigeria ensuring you have access to farming virtually without leaving your comfort zone:

Unarguably the first known when you talk about the crowdfunds farming websites in Nigeria.
FarmCrowdy is one of the agritech farms connecting people interested in agriculture to readily available farms that need investment.
This company uses your investment to empower smallholder farmers to increase their capacity.
This empowerment also involves regular training of farmers on best agricultural techniques and sales for better returns to everyone involved.
The great thing about investing in FarmCrowdy is the easiness to monitor your virtual farm.
There is a web platform where you can see the farms you have sponsored, get information about the performance of your farm.
The company also provide a feature for you to follow a farm to be listed for investment.
By following, you can get notifications when a farm of interest is available for sale.
If the web app doesn't seem a fit, you can also get the mobile app which has supports for both Android and iOS.
Having the mobile app means that you now have a mobile farm in your pocket and in your hands.
This makes it a fun way to crowdfund farms in Nigeria.
With the virtual farm management tool, your account manager sends you updates.
The updates you receive could be in form of text and videos to keep you in the know.
If you desire, there is even an option for a physical site visit to check how your farm is performing.
This visit is even a better way to get you involved.
The platform caters to all agricultural niche include crops and animals.
From poultry farming, maize to soya bean farming in Nigeria and more, you have arrays of options to spread your money.
You can invest as little as from N80, 000 on average depending on what is on the offering.
The return is usually enticing and on average, it ranges from 11% upward.

One of the best crowdfunds farming websites in Nigeria with operations working similar to FarmCrowdy.
Like most agritech farms, it uses your invested capital to lease arable lands for crop farming and spaces for animal rearing.
These lands are leased from communities for an agreed period of time and farmers will be contracted to plant crops on them.
Just as you saw in the previous provider, you will have access to a list of available farms in which you can invest your fund.
The period of harvest is usually stated in the farm highlights so that you will have basic knowledge about when you'll get your return on investment.
The platform is still basic and it is only made to enable you to buy any of the available farms.
There is currently no support to access your dashboard for updates about your farm.
The updates are provided to your registered email by your account manager.
If there is something you should know that will interest you, that is over 4,000 farmers have benefited from this platform.
The investors hold an awesome share of profits from the sale of the products and most are now returning investors.

Unlike other agritech farms above, it is a niche-based platform in our list of crowdfunds farming websites in Nigeria.
The platform is jumping on the $3billion a year worth of Nigeria and Ghana consumption of pork.
It has in plan to also reduce importation of pig meat in these countries which currently stood at 80%.
The potential in what your investment in this farming will yield is very high with PorkMoney.
A pig can give birth to as much as 24 piglets in a year.
You will be happy to fund from 5 weaners to as much as 11 weaners depending on your capacity.
Whichever your choice, the return on investment awesomely starts from 20% to as much as 35% in only 11months.
During the period of your investment contract, you will continue to get updates.
These updates are about the progress of your weaners until they get to maturity when they'll be sold for profit.
If you chose to visit the farm to ascertain the progress, you can request a visit.
One of the multi-focused crowdfunds farming websites in Nigeria you can fund for a profit.
This platform works akin to the earlier two agritech farms covering both crops and animal rearing.
The only difference is that you do not necessarily need to buy a farm at a fixed price.
With Payfarmer, you can invest in a farm project worth ₦500,000 with as little as ₦20,000.
The investment is not fixed and you can willingly decide to sponsor fully.

One of the crowdfunds farming websites in Nigeria you can invest in and sleep all day while you make profits.
This is powered by FoodBank Ltd and won the 2017 edition of the West African Pitch AgriHack competition.
It operates on a multi-niche level like some agritech farms you have seen above.
Meaning that you can invest in varying farms of livestock to plantations.
On the platform, you do not have a direct access to a dashboard that keeps you abreast about your investments.
But there is a feedback that comes regularly from your manager through the tenure giving you updates on what is happening.
Why Invest Through Crowdfunds Farming Websites in Nigeria
Participate in Agriculture
If you have been thinking of how to start farming in Nigeria, the best way to get started is through funding other peoples farm.
This will allow you to learn about the practices and cycles involved.
Starting a farm on your own might require much capital compared to what you can invest in the farms found on these crowdfunds farming websites in Nigeria.
Just imagine spending as little as N30,000 on a farm that will give about a 20% profit in less than six months.
If you have some spare cash, why keep them when you can increase the value in a few months.
These agritech farms enable you to invest your spare money instead of just keeping it.
This way, it is not only protected but you are sure to get some returns at the end of the harvest period.
Empowers People and Add Value to the Economy
You understand that no matter the circumstance, people will still have to eat.
Food consumption is generally recession-proof as whether the economy is fair enough or not, we can't just do without food.
By investing in these crowdfunds farming websites in Nigeria, you contribute a lot to empowering the farmers to produce more food.
This food will be available to the masses for consumption.
You understand you take ownership when you are managing the farm yourself.
In cases of an unfortunate incidence, for instance, an erosion, and your farm happens to be washed away. You know what that means.
Investing in farms listed on these crowdfunds farming websites in Nigeria puts your mind at rest.
The agritech farms are adequately covered by insurance which gives you a 100% refund of your investment amount in a scenario of an unfortunate incidence.
The bottom line is that instead of investing in a whole farm when you do not have the good agricultural knowledge, enough time to participate, less capital to get a big land for farming, the best bet will be channelling your resources for profits in any of the above crowdfunds farming websites in Nigeria.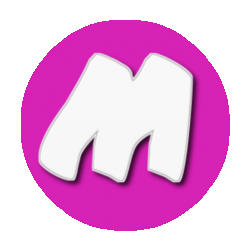 Latest posts by Happiness Crew
(see all)
You are the first in our research hence, we rallies around doing rigorous checks, testing and analysis to help you make a good decision on products and services. Meanwhile, items providers' final views are superior to ours.