Valem Phantom Z+ tablet is enjoying a good ride in a busy big screen device market with hundreds of reviews indicating a good performance that comes with affordability.
This brand does not seem to be drawn in the waters despite the heavy competitive tablet market, thanks to its specifications and being pocket friendly to get.

With a 6000mAh battery size and its IPS 10.1 inches capacitive screen, no doubt the Valem Phantom Z+ tablet is worth it for a purpose geared towards entertainment and learning.
Valem Phantom Z+ Tablet Price in Nigeria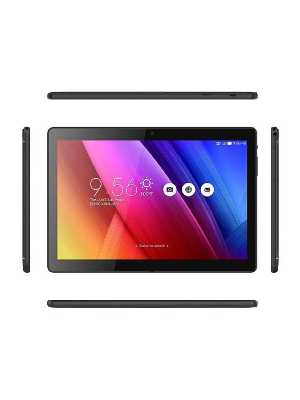 The Valem Phantom Z+ tablet is highly rated by users tracked from arrays of reviews on shopping portals.
It features an impressive 4GB RAM and an internal storage capacity of 64 GB, no doubt it is pretty enough to handle your documents.
As for battery size, you will be pleased with its 6000mAh capacity which can last for hours in use.
If you need a big screen device with good performance for gaming or even to read your favourite ebooks and do some practices on your favourite Android applications, the Valem Phantom Z+ tablet will serve a great purpose.
If you need a super-tab with support for acting as a power bank for your smaller gadgets, you can charge other devices using it, thanks to its OTG support through its type-c port.
If you want to buy this
Not so many large screen devices of this kind of specifications come at such a price, so owning a Valem Phantom Z+ tablet means getting a companion that is affordably ok.
The 10.1 inches screen tablet amongst its users have been rated good in some aspects, which includes the below:
Long Lasting Battery Life
It has been rated for a long lasting battery life when in use.
The Valem Phantom Z+ tablet comes with an incredible 6000 mAh Li-ion battery, which will no doubt keep you busy with your tab while enjoying your favourite applications, reading ebooks and doing more with it.
Good Performance and Storage
This device comes with a RAM size of 4GB, a good build for that awesome experience when using heavy applications on this product. A sure choice if you love playing games on big screen devices as well as for watching tutorials.
Internal storage of 64 GB will house your favourite files and if you are a fan of good music, no doubt this capacity will keep you close to tracks from your favourite artists.
Affordable
Amongst users who have purchased this Valem Phantom Z+ tablet, one of the reasons it is pleasing to them is its pocket-friendly pricing.
A cost of about ₦55, 000 for a device with such features is worth buying and the audience being appreciated of this shows how happy they are with this.
Camera
Tablets are seen as mini PCs and having a camera especially at the front will serve the purpose of being a webcam.
Valem Phantom Z+ comes with a front camera of 8 megapixels, which should be fine to handle your face time and virtual meeting needs.
Its main camera of 16 megapixels is not a bad one for a tablet, while you might not be busy using it, capturing moments can sure be handled by this device.
Other features
Some of the extra features of the Valem Phantom Z+ tablet include:
4G connectivity which comes in addition to its support for Wi-Fi, Bluetooth and GPS
Though your device might comes together with a back cover to give it some protection and its OTG will allow for file transfers between drives, also enable connectivity allowing it to serve as a power bank for your other devices
There are so many reasons to have yourself a tablet, from serving as a complimentary personal computer to handle things like online learning, reading your books, watching videos to even playing your favourite games.
A good one is not easy to come by for cheap and with the Valem Phantom Z+ tablet getting good reviews from over a hundred users, no doubt having one will be value for money well spent.
If you compare it to other pocket-friendly tablets like the Afrione 2-in-1 tablet, it packs more features that make it worth being at the top of your list.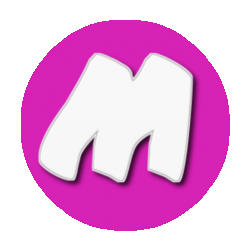 Latest posts by Happiness Crew
(see all)
You are the first in our research hence, we rallies around doing rigorous checks, testing and analysis to help you make a good decision on products and services. Meanwhile, items providers' final views are superior to ours.