Referral codes are one of the quick ways to earn some bonuses when you are signing up on new platforms.
With new platforms coming up to help you do similar things, it can be quite difficult trying to determine which is the best for you without trying them out.

But to pay for that stress of you having to check which works for you, many of them have referral codes through which you can earn bonuses when you sign up and try their services for the first time.

The new services could be because you were referred by your friend or you randomly came across looking for how to resolve a need and checking them out while earning some signup bonuses is not a bad idea.
Best Referral Codes in Nigeria
Below are the best referral codes in Nigeria to earn bonuses as a new user:
| | |
| --- | --- |
| Platform | Referral Code |
| Fairmoney | QJWLL |
| Risevest | IL7PUTV |
| Piggyvest | 56dfd0dc8a |
| OneBank | MeedU01 |
| Kuda | RaQibjsR |
| PalmPay | 1IW6MX |
| Bamboo | meed937939 |
| Chipper Cash | XTFQI |
| Vbank | XK70I |
| Sparkle | SI2XOW |
The Fairmoney referral code is QJWLL and you can use it to earn up to ₦ 7, 500 in sign-up bonus which will come as a discount on your first loan.
This brand os is one of the popular loan providers where you can personal credit to handle urgent needs.
There are days you might need funds to handle some stuff but for some other things, not enough to cover the cost. Through Fairmoney, you can get a soft credit which you can repay back over a period usually determined when applying for the credit.
With up to ₦ 12, 000 in sign-up bonus, there is no doubt this platform deserves to be listed among the best referral codes you should consider when creating a new account.
Though Fairmoney is famous for its personal loan product, it also offers savings, debit cards, bank transfers, bill payments and others which you can also try out when signed up.
The Risevest referral code is IL7PUTV and you can use it to earn up to 3% on your first investment value.
This platform is one of the USD-saving providers in Nigeria allowing you to smartly buy dollars and put the money into buying shares of local and international companies.
Using Risevest comes with advantages and one of such is the safety against the depreciation of the naira against foreign currencies. As the naira falls in value against the dollar, the worth of your savings increases when converted to the naira.
The platform is denominated in USD hence, you will be paid in dollars when you sign up with its referral code which makes it worth it.
With an interest of up to 3% of your first deposit, you can earn much depending on the amount you saved as your first deposit on the platform.
Apart from its dollar-based savings account, it also has features that will allow you to invest in real estate and US stocks for more interest.
The Piggyvest referral code is 56dfd0dc8a and you can use it to earn up to ₦1, 000 when you sign up as a new user and make your first deposit into any of its savings products.
It is one of the savings and investment providers in Nigeria with which you can lock your money up for the future while earning interest.
With Piggyvest, you earn interest on your saved funds by investing in any chosen product from a listing in different categories that include fixed-income assets, agriculture, credit financing, transportation to a lot of others.
If you also want to save in dollars, Piggyvest has a feature that can help you hold your money in United States dollars and stay safe against the value fluctuations of the naira.
Through its referral code, you stand to earn as much as ₦1, 000 and you can even get more when you bring in your friends to sign up through your own unique referral code that you can retrieve when logged in.
It is a well-known brand and with its array of services, you will see somewhere to invest your money when you create your account and are able to access the dashboard.
The OneBank referral code is MeedU01 and you can use it to earn up to ₦1, 000 when you sign up as a new user and start using it as your banking app.
The platform is owned by Sterling Bank hence, you are guaranteed safety when you keep your funds in your OneBank account.
This platform employs a banking model to enable you to access services like money transfers, savings, bills payment, airtime, loans, and more.
It is an interesting app with amazing features that include physical card management, access to your e-Naira wallet, payment with NQR, transfers between your domiciliary accounts and others.
It is also worth noting that with this banking app, you can access Sterling Bank's Double, an investment product that enables you to earn on your savings and also, there is a loan facility you can apply for using the app.
The Kuda referral code is RaQibjsR and you can use it to earn up to ₦1, 000 when you create your account, authenticate it and fund the account for transactions.
It is one of the popular digital banking service providers in Nigeria allowing you to enjoy banking from anywhere through its mobile app.
Since Kuda's operation is via its mobile app, your usage of the platform is outside of a conventional bank building and you will still get the benefits as you should when it comes to its delivery of service to ensure you are getting what is needed.
It offers amazing features that make it worth checking including the home delivery of an ATM card you can use to access your funds when required, the loan which comes in form of an overdraft and savings where you can earn interest.
Kuda's low-interest rates on loans in form of overdrafts, saving strategy based on your spending, and budgetary feature to allow you to analyse how you are spending and a lot more, there are ample reasons to have a Kuda account.
Opay referral code is quite different when compared to how others work. The code is appended to a referral link and you will still earn when you sign up through such link as the button below.
In terms of the reward you can earn when you sign up through Opay's referral code, you can get as much as ₦1.700 when you register as a new user.
Opay has several incentives when you are signed up and can bring in some of your friends including through its tree model partner program which gives you a good opportunity to earn over ₦100, 000 monthly if you are able to refer your friends who will be actively transacting. You can add to your earnings by spreading the news about its debit card, and savings solution to a lot of others.
The platform has features that will enable you to access services like money transfers, savings, bill payments, airtime, loans, and more.
As common with most digital banks, Opay can get your ATM card delivered to you which you can use to withdraw money and do transactions at any cashout point closest to your location, including POS agents and ATM centres.
The PalmPay referral code is 1IW6MX and you can use it to earn up to ₦2, 000 when you sign up with it and participate in the reward bonus points.
A point on PalmPay is equal to 1 naira and with more growing reward opportunities on the app, you can a lot of points which you can use to get discounts when paying for items on the platform.
It is a mobile money service provider on which you can do things that include buying airtime, bill payments, shopping and even converting your airtime to cash.
Among the things that get a lot of people using this platform is its cashback that you earn for most transactions you do and the discount on services as well.
PalmPay is an interesting app and with features in varied categories, you will be able to use one or two for handling your finances.
The Bamboo referral code is meed937939 and you can use it to earn up to ₦2, 000 when you sign up with it, fund your account and invest some funds on an investment product.
This brand is a favourite amongst many users and that can be seen based on its good rating across platforms where its apps are, it is one of the best online investment platforms in Nigeria that enables users to have access to over 3000 stocks.
You can deposit both naira and dollars into your Bamboo account but it is worth mentioning that all USD deposits require a minimum of $20.
It is also important to be aware that if you fund your wallet from the naira payment option, you can only withdraw to a local bank account in Nigeria, however, for dollar payment options, you can only withdraw into a USD-domiciled account.
This investment service provider allows you to monitor your investment returns as well as monitor your portfolio performance. All the accounts on Bamboo are insured by FDIC for up to $500,000.
Chipper Cash Referral Code

The Chipper Cash referral code is XTFQI and you can use it to earn up to ₦4, 000 when you sign up with it, fund your account and start doing transactions, especially by remittances and also inviting your friends.
The brand is majorly a remittance service platform that gives you access to transfer money between countries that include Nigeria, Ghana, South Africa, Kenya, the UK and more.
With it, you can do both local remittances to Nigerian banks, Chipper accounts in Nigeria as well as international transfers to Chipper accounts in other countries like Ghana, Uganda and others.
If you have friends and relatives in the United States who can send money to you through Chipper Cash, you can earn ₦4,000 when you receive up to $30 in a single transaction.
It is worth knowing that it is entirely free for money transfers between Chipper accounts, making it one of the best platforms to use when remitting money to someone in any of the countries it operates.
Aside from money transfers, Chipper also has other value-added services like buying airtime and paying bills. You can even invest in stock through your account.
Through this digital application, you can also create a virtual dollar card which can be used for online payments on foreign shopping platforms.
The Vbank referral code is XK70I and you can use it to earn up to ₦500 when you sign up with it, fund your account and do transactions.
This brand is one of the popular digital banking channels in Nigeria with services that include money transfer, bill payment, savings, and investment among others.
As common to most online banks, it offers debit cards which you can request and they will deliver to your chosen destination.
Aside from offering you a debit card, there are other channels through which you can withdraw from Vbank account when needed. For instance, cardless withdrawal allows the generation of a code you can use at ATM centres to get some funds from your wallet.
Using the app is worth it and you will be able to easily share money with your friends through its NFC-based proximity payments at ease.
If there is a list of easy ways to earn money online without doing much, no doubt using referral codes will be one of the items on that.
Getting paid for signing up on new platforms that you need to use to handle personal needs is interesting and with more digital channels coming up with different services, you will see many coming up with referral codes to get your attention.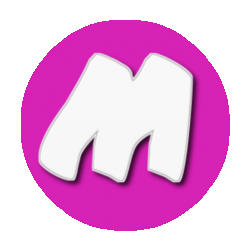 Latest posts by Happiness Crew
(see all)
You are the first in our research hence, we rallies around doing rigorous checks, testing and analysis to help you make a good decision on products and services. Meanwhile, items providers' final views are superior to ours.