Tbay gift card store connects you to buyers on its platform. Just like every marketplace, you need to deal with trust and some basics for the best experience.
Gift card trading is growing and being one of the means to receive money to Nigeria from friends and relatives living abroad, you need an exchange where you can easily convert them to naira.

One of such destinations is Tbay, a marketplace that will connect you to buyers of gift cards ranging from Amazon, Steam, Apple iTunes, American Express, eBay, MasterCard to a lot of others.

With a growing list of merchants waiting for you to bring your gift card, understanding the exchange rates and user reviews will go a long way to help you determine what to do.
As you have found out, Tbay store is a marketplace where you can sell your gift cards directly to merchants.
Unlike an exchange that determines the final rate, buyers list their offers for different types of gift card. You can decide which merchant to sell to by considering factors such as that which will give you the best return.
Though most buyers according to Tbay are verified dealers, you should as well consider the number of trades, trust levels and customer reviews before selecting one.
It is a multi-platform based gift card marketplace that you can use on the web, Android and for iOS devices. You go with what works best for you.
Good thing about using Tbay store is its point based system that values a point to a dollar. And this when exchanged to naira gives you a better rate compared to some of the gift card exchanges.
Anyways, the value you will get after trade depends on the gift card with you. Some returns higher than others.
Since the platform serves an escrow role in trade activities, you are to a good extent protected against bad deals but as mentioned earlier, do your homework on buyers by checking reviews on Tbay and considering the trust levels.
Anyways, you can conveniently reach out to the support to resolve any issue. Do always have your proof during a transaction so that you can present in case of a dispute.
How to Sell Gift Cards on Tbay Store
If you want to trade, here below are steps to sell your gift card on Tbay:
Create an Account and Verify
You need a regsitered account before you can start trading off your gift cards on Tbay. It requires a few information like your email, a username (any name you want to be known as on the platform, it could be a nickname), and a password.
Once you have filled the sign up form and submitted, a verification code will be sent to you to confirm the authenticity of your email. Make sure to provide an email you have an access to.
Select a Gift Card Brand
Once you have verified your account and logged in, you will have access to its features from your app dashboard.
On the main page, you will see a list of gift card types ranging from American Express, Steam to others. Simply select the type you have to see the list of offers from different buyers.
Review the Offers
Once you select a gift card brand, a list of offers from buyers will be opened to you for review.
Some of the things you should pay attention to include:
Trade Volume: the total of transactions closed by a dealer
Like: the number of positive ratings by customers who have traded with the buyer
Limits: the minimum and maximum gift card denomination accepted by the dealer. For instance, 50 ~ 300 means the minimum card value is $50 and the maximum is $300 if the gift card currency is US dollars (it depends on the currency).
Rate: rate is what you will get in exchange for your gift card value. A $100 gift card at the rate of 85% means you will be credited with 85 Tbay points after sale
Status: shows if a buyer is active online for chat or not. When available to chat, you will see a white check mark in a green background
Select Dealer to Sell
Once you are fine with one of the offers, simply select it to see the dealer's trade page.
On this page, you can as well read reviews (both negative and positive) from Tbay users that did transactions with the buyer. This can aid your decision whether to trade with the buyer or go with another.
There are also trade terms which differs from buyer to buyer. Review to ensure your gift card meets the dealer's requirements before sharing your card information.
Once you are fine with the information seen on the page, continue to fill the sales form. This form will show you points equivalence you will get after trade.
If required, submit an image (for physical cards).
Once you have provided all the details required, submit your request by clicking the Sell Now button.
Ensure you keep an evidence of trade submission. This will be relevant during a dispute.

Note, buyers have time limits. If you have submitted a request, give the buyer time to review and confirm. Only raise a complaint if the trade has gone past the given limits
Once the dealer has reviewed and confirm the gift card receipt, your Tbay account will be credited with points which you can withdraw to your bank account.
How to withdraw Money on Tbay Store to Bank Account
To withdraw money to your bank on Tbay store, the following exchange model applies:
Go to your Account Page and Click your Points
Your account page shows your total funds.
In order to withdraw, you will need to click the point box after which you will have the option to withdraw.
Once you have the withdraw button, simply click it to access the exchange page.
Review Offers and Select a Dealer
The exchange page shows a list of dealers that will accept your points in exchange for a transfer to your bank account.
Review the different offers and select that which looks ok to you.
Review Dealer and Trade
Once you select a dealer, you will be redirected to the seller's dedicated page for point to naira exchange.
On this page, you can as well make more decision by looking at reviews from people who have made some transactions with the exchanger.
Make sure you have some level of trust and understand the terms of trade before engaging in trade with a selected dealer.
There is a form there also, fill in your Tbay point details to see the niara equivalence, select your bank and push a transaction through the 'Sell Now' button.
Once trade is confirmed, your bank account will be credited by the selected exchanger
After submitting it, the dealer will get the request .
The naira equivalence will be transfered to the bank account provided during your request.
Gift card trading in Nigeria is not regulated yet but for growing list of providers of this service, we review them to keep you safe using these services.
One of such providers happened to be Tbay and based on reviews traced from Google Play Store and APP Store, people are using this with good satisfaction.
Tbay's legitimacy lies in dealing with its marketplace dealers. To trade with legit merchants, make sure to pay attention to factors like:
Trade Volumes: the number of trades by the merchants
Likes: number of positive ratings by users that transacted with a selected dealer in the past
Reviews: real reviews from users that worked with the selected buyer previously as well
With thousands of installations and a good ratings on download stores, the Tbay store application is enjoying a good ride amongst its users.
What type of Gift Card can I sell on Tbay?
There are several types of gift cards from different brands you can sell on the platform. Some of those includes:
American Express gift card
Steam gift card
iTunes gift card
Google Play gift card
OneVanilla gift card
Sephora gift card
Amazon gift card
Nordstrom gift card
Foot Locker gift card
eBay gift card
Macy's gift card
Razer gift card
MasterCard gift card
Saks Fifth Avenue gift card
Walmart gift card
Best Buy gift card
New Balance gift card
Xbox gift card
Greendot gift card
Though with a large list of gift card brands, you can only sell when a particular brand has offers. It is likely to see one on the list with no offers. For such, you will not be sell at that moment on Tbay store.
Nevetheless, major ones like American Express, Steam, iTunes and Google Play usually has quite good offers from different buyers.
Can I Buy Gift Cards on Tbay Store?
Tbay allows the purchase of gift cards just as it enables the sale of the same.
To buy a gift card on Tbay, you will have to create a buy offer which will be added to its list of offers for specific gift card brands.
Can I Trade Bitcoin on Tbay Store?
Based on our test, the platform is a marketplace for trading gift cards.
There seems to be a bitcoin feature in the past that allows you to transfer your Tbay wallet funds to a linked bitcoin address but this stopped since the introduction of a point based system.
At the moment, you can't trade bitcoin on this platform but only your gift cards.
While this guide is to help you understand the platform and stay safe, make sure to do the basics while trading your gift cards on Tbay store.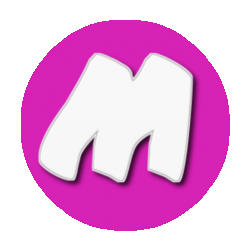 Latest posts by Happiness Crew
(see all)
You are the first in our research hence, we rallies around doing rigorous checks, testing and analysis to help you make a good decision on products and services. Meanwhile, items providers' final views are superior to ours.