Opay allows you to make swift and easy payments for everyday needs like airtime, bills and more with shopping, savings and investments.
Bank activities are one of the most tasking things to do in addition to one's daily activities. Going to the bank can be very stressful.

Opay is a digital bank designed to lessen bank stress in addition to providing safe and secure money transactions to its customers. All that is required of you is a phone and an active phone number to own an account.
You can utilize its offline banking where a smartphone is not required and just make use of its USSD code, *955#.
The provider also allows its customers to save on any of its savings products and earn up to 15% interest per annum, making it one of the best apps for naira-target savings.
You can withdraw your money anytime you wish to.
It also allows you to pay bills, add money to your wallet as well as send funds to other wallets or bank accounts for free.
PROS
Opay is one of the easiest ways to make financial transactions without going through stress from the comfort of your home.
It creates job opportunities where you can decide to become an Opay merchant, get a free POS from them, and provide financial services to your community all for a very low fee.
Opay offers a physical debit card to its customers that can be used to make payments as well as subscriptions conveniently.
You can earn rewards just by making transactions on the Opay app.
CONS
You are limited to a certain amount of transactions until you upgrade your KYC details.
The virtual card is only acceptable where Verve cards are accepted.
You can get the Opay app by downloading it from your Playstore or Appstore depending on your device's operating system.
You will be required to input your phone number and a password to secure your account. You will also be expected to upload an ID card and number as a means of identification. Follow the instructions to complete the registration.
After successfully creating an account. You will be directed to the App's dashboard where there is the Home, Rewards, Finance, Card, and Me page.
HOME PAGE
On this page, you can view your transaction history as well as see your account balances. You can Add, Transfer and Withdraw money from this page by clicking on any of the features to complete your transactions.
The Homepage also shows lists of bills that can be paid using the Opay App. You can pay for Airtime, Data, Betting, TV subscriptions, Internet, Electricity, and a lot more. On the Home page, you can apply for an Opay Physical card for free to make easy all your transactions online and offline.
REWARDS PAGE
This page shows every transaction on Opay and how much cashback you get from performing any of them. You can refer your friends and earn ₦600 per referral. For time-limited tasks, you earn N200 cashback once you add money to your Opay account using the top-up or bank transfer method.
Up to 3% cash back once you buy airtime or data. ₦50 cashback for purchases of airtime or data more than N200. N600 once you apply for an Opay debit card and activate it upon delivery.
For the monthly cash backs, You get a ₦100 reward for a deposit of ₦10,000 and above into your Opay account. N50 reward for a withdrawal of ₦5000 and above from your Opay account with agents and a ₦200 reward once you pay bills of N1,000 and above with your Opay Card.
FINANCE
The Finance page shows all of the Savings Products available on Opay. They include:
TARGET SAVINGS
This allows you to save daily, weekly, or monthly and earn interest per annum. Select a target goal which could be saving towards accommodation, education, business, travel, events, and lots more, then hit the target.
SAFEBOX
This is a strict daily, weekly, or monthly saving plan where you can save and enjoy up to four free withdrawal days yearly. You can earn 15% per an um on this plan and it allows you to stay focused and financially disciplined.
SPEND AND SAFE
This is another saving plan that allows Opay users to save a percentage of their spending. For every time you spend or transfer from your account, this feature allows you to save a percentage of that money. You can earn 15% per annum on this saving plan.
OWEALTH
This is a Savings platform lodged in the Opay platform. You can withdraw your funds anytime, pay bills, and earn up to 15% annual interest once you invest with OWealth.
FIXED SAVINGS
This allows users to create a unique savings plan by setting a long saving duration where you can lock up your funds and earn higher interest per year. You can start to save with as low as ₦1000 and new users enjoy added bonuses in terms of interests.
CARD
This is the page you can apply for your physical or virtual debit cards and enjoy several benefits that come along with it. A free application and withdrawal, no maintenance fees, ₦600 cashback for your first physical debit card activation, and lots more.
The virtual card allows customers to make payments across a thousand online merchants for goods and services where a verve card is acceptable.
ME (PROFILE SETTING)
This is your profile page. This page shows you your Transaction history, Total assets, and earnings on the app, Your transaction limits, and your linked Bank/Account. You can also reach out to Customer Service, Report a scam and Rate the app from this page.
Opay is an online banking platform that promotes seamless financial transactions and services for users. With this platform, you can say your goodbyes to long queues, paperwork, and every delay that come with physical banking.
It is a mobile one-stop fintech platform that allows you to send and receive funds, pay bills, and order groceries and food.
This digital bank makes financial services available to the underbanked community who have no access to these services and makes it easier for them to achieve their financial goals and objectives.
You can also become its merchant and make as much money offering financial services to your community.
It consists of different Savings products such as Target savings, SafeBox, Spend and Save, OWealth, and Fixed Savings.
Opay makes financial services as seamless and convenient as much as possible for its users.
In addition to getting rewards for almost every transaction made on the app, it also offers its customers the opportunity to become merchants and provide financial services to their community while earning income.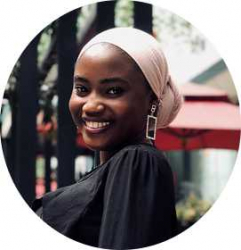 Latest posts by Halimah Idris
(see all)
You are the first in our research hence, we rallies around doing rigorous checks, testing and analysis to help you make a good decision on products and services. Meanwhile, items providers' final views are superior to ours.