Qasa washing machine is one important electrical appliance your home or laundry house should be in possession of. This brand's products have always proven to be among the best and the washing machines are nothing short of that.
Washing clothes seem to be one of the most stressful house chores one might be tasked with. More so when doing the washing with your hands.

Qasa washing machines aid you in getting this strenuous activity done without stress. They are reliable, long-lasting, of high quality and excellent devices which helps give your clothes such cleanliness as though it was new.

With different models and varying prices, you can get the best fit for your pocket and laundry need.
Qasa Washing Machine Prices in Nigeria
Here below are the prices of Qasa washing machines to ease that laundry stress:
| | | |
| --- | --- | --- |
| Capacity | Price From | Jumia Page |
| 16kg | ₦ 152, 000 | |
| 14.2kg | ₦ 148, 000 | |
| 8.8kg | ₦ 98, 000 | |
| 7kg | ₦ 71, 000 | |
| 5.5kg | ₦ 65, 000 | |
Qasa 7kg Washing Machine Price in Nigeria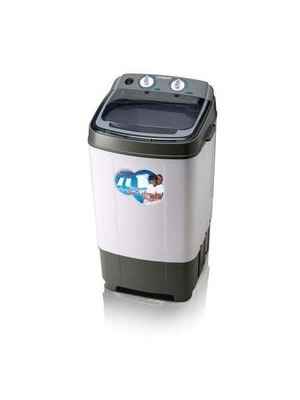 If you want to buy this
The 7kg model is one of Qasa's finest washing appliances. It is a strong, high quality and maximum performance device that washes out every sign of dirt from your clothes. It has a portable and compact size so where to keep it (space-wise) will not be an issue.
This Qasa washing machine is designed with low power consumption so your power consumption bills will not bleed from its frequent utilization. Its washing power is rated at 300 watts and it is very easy and convenient to use.
The single tub Qasa washing machine has other features such as a lint filter, a single tub that is used for washing only, a large 3D pulsator, an overload or overheat protection, a pure copper motor and a rust-free body made of plastic.
Qasa 5.5kg Washing Machine Price in Nigeria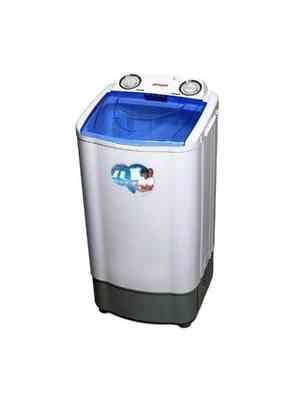 If you want to buy this
This washing machine is another type of Qasa washing machine that gives you a run for your money. It is absolutely reliable, durable and user friendly.
It is also effective and efficient as such your clothes are well washed to suit your expectations. Your experience with this model will leave you with utmost satisfaction.
Some of its features include a power voltage of 230v 50Hz, a pure copper motor, a buzzer and timer that makes every stage of the washing known to you and a plastic body strong against rust.
This model of Qasa washing machines can be used at home and every other place where you need to get some laundry need sorted.
Qasa 8.8kg Washing Machine Price in Nigeria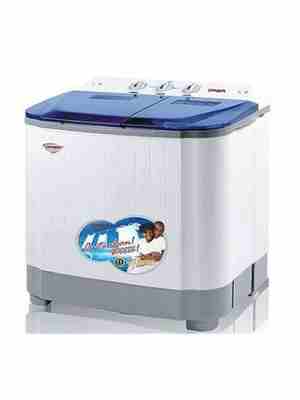 If you want to buy this
This 8.8kg (wash and spin) machine is one of the coolest and most long-lasting Qasa products.
It comes as a 5kg washing and 3.8kg spinning machine. It has a compact size design and this allows it to be fitted in any space it is kept at home.
This washing machine also has a 3D jet pulsator that allows strong friction to the clothes hence, removing dust, stains and dirt.
Other features of the Qasa 8.8kg washing machine are a rated washing power of 300W, a rated spinning power of 140W, a lint filter that aids the removal of residue and cleans your clothes properly, a pure copper motor, a rustless plastic body, transparent lids, a buzzer to indicate washing stages and overload protection.
In addition, the turbo spin helps to drain the excess water from washing the clothes, your clothes become almost dry from the spinning.
This type of Qasa washing machine is handy, user friendly, can be easily installed and requires proper maintenance to ensure adequate performance. It can also be powered by a generator as well as normal electricity.
Qasa 16kg Washing Machine Price in Nigeria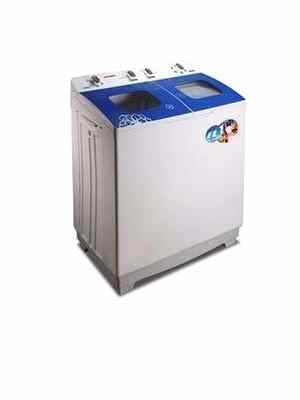 If you want to buy this
The Qasa double tubs 16kg washing machine provides your clothes with quality wash after which your wet clothes are drained completely.
It has a 3D jet pulsator that adds friction to the clothes so that strong stains are removed from them. The rated washing power is 460W and the spinning power is rated 180W.
Other features include a lint filter, transparent lid, plastic rustless body, collar scrubber, overload protection, Turbo drying system, strong motors, buzzer and timer.
Qasa 14.2kg Washing Machine Price in Nigeria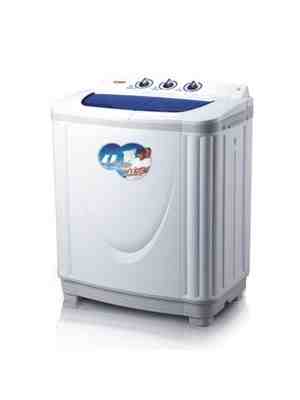 If you want to buy this
This is another alternative Qasa washing machine to consider which comes with an 8.2kg washing capacity and 6kg spinning and drying.
It comes built with a compact design which allows it fits and sits well compactly at home. In addition to being user friendly and effective, it gives you a good run for your money. This Qasa washing machine ensures your clothes are as clean as new.
The features include a 3D jet pulsator, lint filter, turbo spinning system that dries the water from clothes, powerful motors, buzzer and overload protection.
The Qasa washing machines may seem a tad bit alike but all are different in their own unique ways.
Going through this list, you can easily choose the one that fits your price preferences, design suitability and size preferences. There are washing machines and then, there are those from Qasa which give you absolute washing comfort while providing you with more and beyond value for your money.
Qasa washing machines are some of the best devices for your laundry needs, they are laced with reliability, durability, efficiency, and effectiveness in addition to being user friendly and very convenient to use.
It washes the clothes, leaves them sparkling clean and the model with a spinning function spins the clothes to drain the water completely which makes it feel almost dry as the turbo drying system allows air to be drawn into the machine vents causing strong drying power on your clothes. This makes you spend less time drying your clothes after wash.
Home appliances make life easier and ensure tasks are done as quickly and effectively as possible. Qasa washing machines are one of these important appliances that give you the absolute best.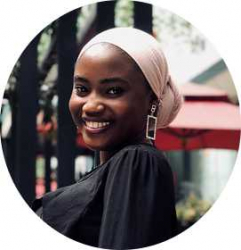 Latest posts by Halimah Idris
(see all)
You are the first in our research hence, we rallies around doing rigorous checks, testing and analysis to help you make a good decision on products and services. Meanwhile, items providers' final views are superior to ours.