TCL TV has lovely smart televisions which offer you clean sharp high definition pictures, videos and smooth audio sounds.
These devices are pocket-friendly compared to many with similar specifications from other brands, so you do not have to break the bank to get them. You can always go for the one that suits your preferences.

With amazing visual displays, TCL TV ensures you see your favourite shows, movies and internet content in a way that will please you while complimenting it with noise-filtered sounds.

One of these televisions will give you, your family and friends a great viewing time.
Here below are the prices of TCL LED and smart televisions in Nigeria:
| | | |
| --- | --- | --- |
| Screen Size | Price From | Jumia Page |
| 32 Inch | ₦ 69, 000 | |
| 40 Inch | ₦ 150, 000 | |
| 43 Inch | ₦ 183, 000 | |
| 50 Inch | ₦ 240, 000 | |
| 55 Inch | ₦ 300, 000 | |
| 65 Inch | ₦ 433, 000 | |
| 75 Inch | ₦ 657, 000 | |
TCL 32 Inch TV Price in Nigeria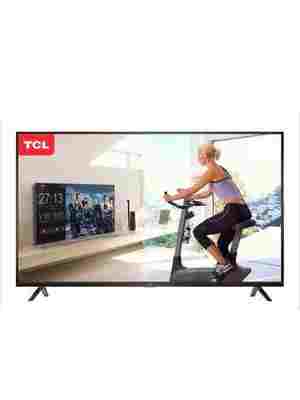 If you want to buy this
This is the 32 inches TCL TV with a modest design that offers all your favourite shows on a clear screen with bright vivid colours. This TV gives you an amazing TV experience while bringing your imagination to reality on the screen.
TCL S6500 has the following features; 1920 x 1080 full high definition resolution, HDMI and USB cable ports, 32 inches Android smart screen size, Netflix, YouTube all comes pre-installed, 2.4GHz WiFi, signal strength, Bluetooth, PVR, thin bezel, Dolby digital, manual user guide and remote control, stereo surrounding sound system amongst others.
TCL 40 Inch TV Price in Nigeria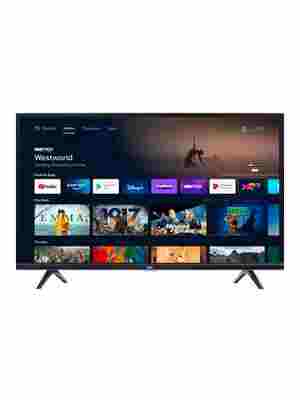 If you want to buy this
The 40S6500 40 inches TCL TV is another good model from this brand with impressive specifications.
This television combines functions and fashion in such a fantastic design, making it limitless in the world of great quality images and videos.
It offers a clean view of visuals complemented with high-quality audio output. The HDR function offers greater picture contrast and enhances pictures and video details while bringing vivid colours to life. They ensure the theatre is brought to you in beautiful and bright views so as to have an amazing watch time when you are seeing any content of your choice.
Its features include a 40-inch Android LED TV, full high definition, micro dimming, slim design, large viewing angle, HDMI and USB ports for your drives, Netflix, parental control functionality, Google assistant, user guides, remote control and a 12 months warranty upon purchase comes with this brand's televisions.
TCL 50 Inch TV Price in Nigeria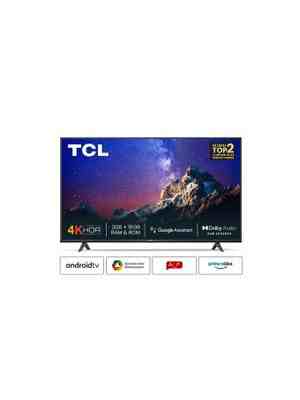 If you want to buy this
The TCL TV 50P615 is a new series of 4K LED visual displays with HDR 10 support. This TV displays SDR content and Dolby displays absolutely well. The picture quality of the TCL 50 inches television is as good as being second to none. You get high definition pictures and a great sound system outputs noise filtered audios. This TV is packed with modern features and technological advancements which makes it a good device you can consider for your home.
The key features of the 50P615 include; HDR10, 50 inches Android smart screen, micro dimming, hands-free voice control, wide colour enhancement, 3840 by 2160 UHD resolution, HDMI and USB ports, and certified YouTube and Netflix options to see your favourite contents from any of them, 2.4 GHz WiFi, Dolby digital, PVR, Bluetooth, Android operating system, remote control to navigate TV options and 12 months warranty after purchase.
TCL 55 Inch TV Price in Nigeria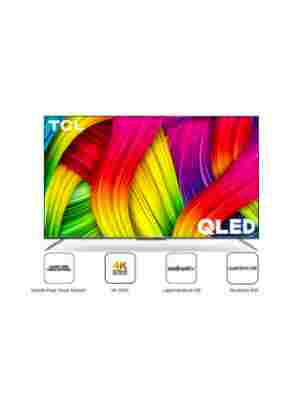 If you want to buy this
This model of TCL television is an addition to the P serious collection. It entails a 4k HDR quality. No matter the genre of movies, shows or internet-based content you want to see, they can be seen in high contrast and bright views with amazing colour enhancers. You can watch your favourite content in a 10-bit colour depth. It has a powerful cinematic technology that offers Dolby visuals with strong, amazing colour detail, contrast and depth.
The 55P725 has the following features; 55 inches smart Android screen, motion estimation & motion compensation (MEMC)which makes image processing very smooth with no blurs, Dolby vision, 2.4Ghz WiFi, supports JPEG, PNG, BMP, MPEG etc, hands-free voice control, HDR 10, micro dimming, Dynamic colour enhancer, Chromecast, 5.0 Bluetooth, Netflix and YouTube content, 4k HDR, integrated speaker boxes, 2GB DDR and a 16GB flash, 3840×2160 Resolution, DLED display technology, 178 degrees viewing angles, 160W power consumption, 3 HDMI, 2 USB, connectivity ports for headphones, Antenna and an AV-in-adapter.
TCL 65 Inch TV Price in Nigeria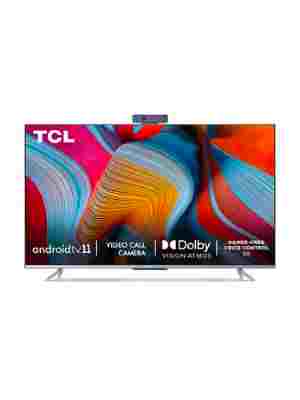 If you want to buy this
This is another large screen TCL TV you can consider for a cinema-like experience at home.
This TV combines modern features of technology with a great aesthetic design and offers you all your favourite content in a vivid colourful visual display.
The sound system filters all sorts of unwanted and unnecessary noise and produces good quality audio output. It also has hands-free voice control to enable you to navigate your TV just by speaking to it.
It has unique and wonderful features such as; 3840 by 2160 resolution, 4k HDR, micro dimming, wide colour enhancement, YouTube, Netflix, play store contents, Google assistant, support image displays for formats such as JPEG, PNG, BMP, 2 9.5W speakers, 160W power utilization, 178 degrees visual display angle, voice remote control, 5000:1 contrast, 60HZ MEMC, AI, 65 inches panel size and more.
TCL 75 Inch TV Price in Nigeria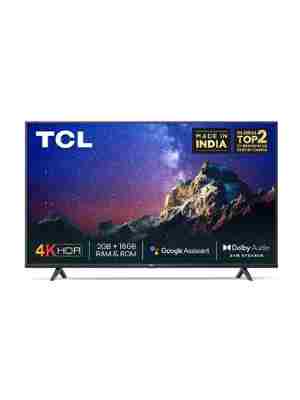 If you want to buy this
This is also another amazing addition to the 4k LED line of TCL TVs with HDR 10 support.
This TV has an ultra-slim design which gives your living room a perfect electronic beauty touch.
The TCL 75 inches television has the following features and components; 75 inches smart Android screen size, micro dimming, HDR10, chrome cast built-in, Dolby audio, USB and HDMI ports to plug in your drives, Google Play, Netflix and YouTube contents, Dynamic colour enhancement, Android operating system, 2.4 GHz Wifi, PVR, 3840 * 2160 high resolution, hands-free voice control amongst others.
TCL TVs are known for their perfect combination of functions with great design. These devices are easy to use and has quality visual displays enabling you to enjoy pictures the way that pleases you.
They offer you amazing images with a good audio output and gives the whole family an awesome TV experience.
Coming with different models and prices, you can always go for the one which suits your preferences and budget.
TCL TVs have a hands free voice function where you can just speak to your visual display and give it instructions on what to do. This and many more modern technology is infused in TCL TVs making it a perfect purchase for your homes.
No doubt, this brand has one of the best smart televisions in Nigeria you should have on your list when shopping for your next budget-friendly TV.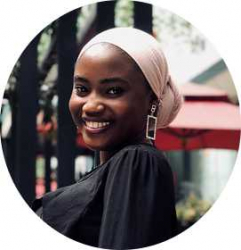 Latest posts by Halimah Idris
(see all)
You are the first in our research hence, we rallies around doing rigorous checks, testing and analysis to help you make a good decision on products and services. Meanwhile, items providers' final views are superior to ours.