Transparent TV gives you a pocket-friendly entertainment option. Enjoy the advantages of a premium but yet an affordable alternative.
Transparent TV gives you complete run for your money while you enjoy all the advantages that comes with it. This TV is imbedded with modernized technology which allows viewers to watch their favourite shows in high quality resolution images.

These television has different models with each unique features you can choose from, the prices also vary so you can always work with your budget. Having a Transparent TV in your homes is a good investment, it adds perfection to your homes, brings your imagination alive on the TV screens and allows you see all your favourite shows in a ultra high definition TV screen.
Transparent TV Prices in Nigeria
Here below are the prices of Transparent smart televisions in Nigeria:
| | | |
| --- | --- | --- |
| Screen Size | Price From | Jumia Page |
| 32 Inch | ₦ 88, 000 | |
| 43 Inch | ₦ 140, 000 | |
| 55 Inch | ₦ 210, 000 | |
Transparent 32 Inch Smart TV Price in Nigeria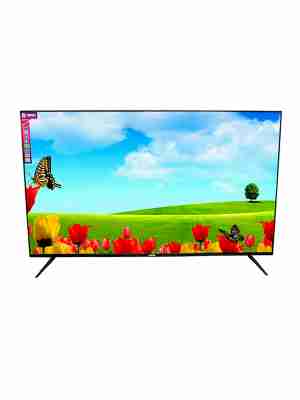 If you want to buy this
This 32 inch has a compact size design which makes it fit perfectly where it is placed.
With the Transparent 32 inches smart TV, you and your family can enjoy a bright view of great movies and shows at 1366 by 768 resolution. It also comes with a 1G and 8G RAM AND ROM respectfully. You can easily watch your Netflix and YouTube-based content through the TV.
Other features and components of this Transparent TV include a 32 inches screen size smart TV with a 9.0 Android system, double HDMI and USB ports where you can fix your drives and watch your favourite movies, sports, and documentaries in your drives, remote control to properly control and navigate TV options, Dolby function, e-share and Mobile-TV mirroring function.
Transparent 43 Inch Smart TV Price in Nigeria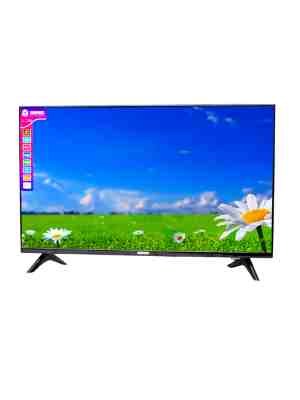 If you want to buy this
This is another Transparent TV series, with multiple functions and an Ultra-HD LED Smart TV screen. This TV offers a clean and sharp view of colourful pictures, videos and sound quality.
It is one of the high standard Transparent TV which fits every home. The 43 inches visual display also adds perfection to your home aesthetics while giving you complete value for your money.
The JS-4301W model has the following key features and components; a 43 inches big screen smart TV equipped with a 4k UHD with an Android system of 9.0, Full HD of 1920 by 108 resolution, a 178-degree viewing angle, 2 USB and 2 HDMI connection ports, comes with a 100-240V range, 50/60 Hz frequency, sound system, multi OSD language and a video system.
Transparent 55 Inch Smart TV Price in Nigeria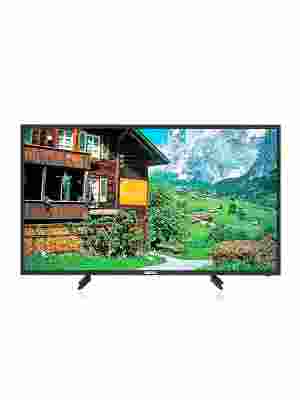 If you want to buy this
This is the 55 inches 4k UHD smart Android TV. This Transparent TV will be an amazing buy considering its great design, high-quality pictures, videos and a good sound system.
It offers you an amazing watch experience and helps to bring your imagination to reality on the Smart TV screen. It also interacts swiftly with mobile devices and allows great TV-mobile connections.
The key features of the Transparent TV 5501W include; a smart 55 inches 1.5G RAM Android TV, 4K HDR, full-range speakers of 10W(2), the viewing angle of about 178 degrees, remote control to navigate your TV channels, 6ms quick response and 3 HDMI which allows swift connectivity of other smart devices.
From the various models of Transparent TVs , it is noticeable that they offer nothing short of high quality standard electronic visual display devices.
These TVs are known to have been satisfactory to users, they are reliable, long lasting, effective and efficient in addition to giving you a run for the money spent on them.
Transparent TVs have been in the market for quite some time and based on good reviews by shoppers, it has proven to offer quality pictures, videos complimented with a great sound system. This makes you watch any genre of movies you are interested in with utmost satisfaction. Genres such as horror, action packed, sports shows, soap operas, Indian films, YouTube videos, internet based videos, documentariesand others can be seen in a clean, sharp visual display screen with vibrant colours giving you such amazing theater experience.
Transparent TVs are also known for their modernized designs and are perfect addition to your home aesthetics, offices, shops, restaurants, viewing centers, hotels and everywhere else you deemed them fit.
Despite its good sound system, combining any of the models with one of the best soundbars no doubt will bring an amazing theatre-like experience watching your favourite shows.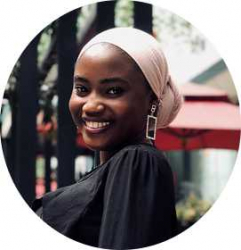 Latest posts by Halimah Idris
(see all)
You are the first in our research hence, we rallies around doing rigorous checks, testing and analysis to help you make a good decision on products and services. Meanwhile, items providers' final views are superior to ours.