Get

CredPal Credit Card

, compare and save
Review range of credit cards from CredPal, their benefits and cost on usage.
CredPal Credit Card

(4.5 / 5)
Credit facility up to ₦5, 000, 000
Repayment tenure of 30 days for credit and up to 12 months for standard loan
0.5% – 5% cashback on shopping
Freeze and Unfreeze card when necessary
For salary earners and businesses
Yearly fees between 1.5% – 7% depending on plan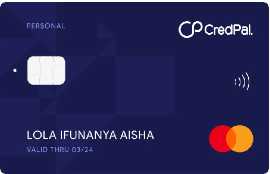 We have been in those situations when you need to tackle emergencies and our funds are not enough to cater for.
Turning to one of the loan providers might not be the best to handle the situation as you might have to wait days for the money to get approved especially when the funds needed is a little high.
To kill that wait, CredPal is one of the credit card providers in Nigeria and your pal allowing you to access funds when you need it.
The money you require will be assigned as a line of credit that is accessible through your card which you can use whenever you want.
CredPal Credit Card Plans
CredPal has three plans for its credit cards, which are:
Standard
This is the default plan.
The interest rate on the used facility per month is 7%, though it comes with just ₦1, 000 annual fee for platform usage.
Premium
Its premium plan has a cheaper 4% interest rate on funds used monthly.
But for service fee on yearly basis, it will cost you ₦5,000
Prestige
The prestige is its highest placed plan.
It has the lowest monthly interest rate on facilities at just 1.5%.
Though you will have to cough out ₦52, 000 as a service fee at the end of the year.
How the CredPal Credit Card Works
Just like every other, the CredPal credit card works as described in the following steps:
Request for a CredPal Credit Card
For you to own this card, you will first need to register and then submit an application.
This is easy as you will be required to verify your official profile based on the card type being applied for.
It takes a few steps and once your application is approved, you will be given a CredPal credit card.
About CredPal Credit Card
The company was founded in 2018 as a point-on-sale credit facility provider enabling people to make purchases and pay in instalments.
With its credit card, the wait time for document verification at the point-of-sale centres is reduced and an edge over a loan as you will now have access to funds from your CredPal credit card which you can use to checkout at shopping points.
We put in a good work through rounds of testing and research for you to get the best.
We are committed to your satisfaction. Do reach out to us for any required clarification.
We recommend products and services from a provider/brand we trust for your safety.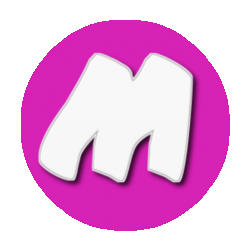 Latest posts by Happiness Crew (

see all

)