Crowdfunding Websites in Nigeria makes raising money for charity and other needs easier.

At some point, funds from the public are what is required for the actualization of a dream or projects.
Going round using the traditional method is stressful hence, some startups have risen to enable you to accept donations through these Gofundme alternatives in Nigeria.
You might have been in a state where you need to do some important things but couldn't because of cash.
Unfortunately for some still within the average living group, doing life-saving tasks becomes difficult due to lack of capital.
If you found yourself in such state, you wander around looking for help from relatives and friends who themselves need aids.
End of it, you pull a seat and relax without hope for a solution. What if you know a better way?
In a simple term, it involves you asking for and receiving aids from the public.
Taking a real-life example of you bumping into a man on the street seeking help from passers-by.
He will be seated or stood somewhere. People pass donating to enable him to feed or achieve his aim.
That is exactly crowdfunding in the physical or offline state.
Fortunately, this is not guiding you to adopts the man's strategy. You know that would be a lot stressful.
If standing or publicly seating and getting aid looks uneasy, there is a better way.
The advance of technology has taken this action to a whole new height with less stress.
We have seen how some startups are enabling people to invest easily in agriculture.
Now, there exist online donation websites or Gofundme alternatives in Nigeria where people can help you achieve your life goals with less stress.
If you are taking the instance of the man on the street: when you donate, you expect nothing in return.
This work akin to digital platforms but your money will be held in escrow before release after a target is met.
People generously donate to help you fund your projects without expecting much in return except the wait to see your project comes to life.
Best Crowdfunding Websites in Nigeria
Here is a simple list of best Gofundme alternatives in Nigeria where you can easily raise money for charity and other projects:
Click to Scroll to Section
We understand how worrying it is when you need to do a project or startup running around for aids.
Somehow, you might not be as lucky as you wished for about what you were able to realise.
Fortunately, there exist a growing market of people who are interested in your project.
These people will be willing to donate some money to help you achieve this if you are convincing enough.
Unlike the man on the street, the places you can meet such people are online and other secondary channels.
If you are looking to get funds for your farm, you should check the best platform for that purpose.
With many and new ones coming in, below are the top online crowdfunding websites in Nigeria where you can get quick help.

This is one of the pioneers of online crowdfunding in Nigeria.
With a history dated back to 2015, the platform has enjoyed lots of successes that deems it fit to host your campaign.
One of the best-known campaigns #SaveNneka that raised a total of ₦ 7,524,276 surpassing the ₦ 5,000,000 target to help a lady that needed a heart was hosted on Donate-ng.
Other famous ones hosted on Donate-ng include the Kingsley Moghalu Presidential Campaign and President Buhari Re-election Campaign Support.
You can use this provider to raise funds for public courses and for personal projects.
There exists a check if you want to fund personal projects like paying a school fee.
This check is to ensure the money is used for what the campaign is meant for.
And in respect of this, a supervisor will be assigned to guard usage of this fund.
The model is different for registered charities and verified organisations on the platform.
As an organisation, you can start a campaign and gets fund disbursed to your account once the target is reached.
Though there is a transaction fee using Donate-ng, this will not be charged from the fundraisers' money.
The fee is deducted at the point of donation hence, the donors bear the cost.
This online crowdfunds platform in Nigeria charges 5% in addition to extra bank charges to cover for the cost.
With the possibility to withdraw your funds once it is up to N50, 000, it looks a good platform for urgency.
Fundmeng is one of the crowdfunding websites in Nigeria you can pool funds for your project.
It is one of the ideal places to consider to accept donations as the interface is easy to understand.
The platform has five in its basics requirements for using the online crowdfunding platform:
Project: that is what you are or wants to work on
Funding Goal: your target amount to be raised
Owner: a brief about you or/and your team working to bring a project to live
Contributors: the generous donors who will be funding your goals
Rewards: this is optional but important if you are raising a campaign to build a product. The reward is a kind of benefit the donors receive after completing the project.
And just like Donate-ng, the money raised is 100% yours without any withdrawal fee attached, donors bear the cost.

SureGifts is the largest gift marketplace owning huge partnerships with leading brands in Nigeria.
The registry is a niche-focused online crowdfunding platform in Nigeria serving the marriage sector.
This solution enables you to collect donations from your loved ones who want to contribute to the success of your wedding.
SureGift's registry is at the top of other online crowdfunding websites in Nigeria for trust despite not being generic.
Using Registry, you can create a page akin to a wedding website with the picture of you and your partner.
It takes less than 10 minutes to create a stunning Registry page if you have your contents at hand.
Unlike other crowdfunding websites in Nigeria, your page is only known to you and the people you share with.

ScholarX is a start-up business leveraging technology to enable students access scholarships.
It added the Village in 2017 for students who need capital to finance their education seeking aids from the public.
Just like the Registry by SureGifts, it is a niche-based online crowdfunding platform in Nigeria targeting the education sector.
If you want to use this, no one needs to enlighten you must be a student to raise a campaign.
But you can donate to help a fundraiser achieve his education goals without being a student.
Usually, fund requests using this solution are of a small amount. In a few cases, you will see one worth a million.
Other Crowdfunding in Nigeria Platforms
The sector is still a baby in Nigeria. And some start-ups are coming into the space to help you raise money.
Some of those discovered during the course of research include these below you can also check:

This arguably looks like the first to have started this before exiting the same year in 2013.
Then, crowdfunding in Nigeria was not a go-to area because of few acceptances of online start-ups in the country.
And with the likes of Kaymu, Askme, EasyTaxi, OnKobo and other awesome start-ups suffering and running to the grave then, you expect the backers to walk away to watch the growth of the technological space.
The platform relaunched to help you raise money for that innovative idea you want to push to the public.
It operates on a generic model. Campaigns are not tied to a single-focused topic niche.
You can raise campaigns and tie them to varying categories that include education, health, charity, competition, emergencies and more.
Cost of using this crowdfunding platform in Nigeria is its 10% charge which is high compared to others on this list.
Though it is a promising solution with remittance within 24hours of requesting a payout.
This 10% charge is not inclusive of donors' card charges.
For Nigerian donors gracing your campaigns, they will have to gift an extra 2% at minimum N200 which will indirectly take the charge on your funds to 12%.
You will be praying to have more donors with local cards as international cards will even grow it a bit to 14% per donation with the 4% charge on such cards.

This is one of the best crowdfunding websites in Nigeria in terms of ease of use.
A more explanatory homepage makes raising campaign so friendly.
This platform started in 2017 and could be said to be baby compared to some of the oldies on this list.
Comparing the charges to others, it is just 5% and the cheapest among this list of donation websites in Nigeria.
Unlike others, the charges are taken from the total donations earned, meaning that donors are not charged.
How to Promote Your Project on Donation Websites in Nigeria
It is quite easy starting a campaign on any of the crowdfunding websites in Nigeria.
But what is the need of starting one without anyone donating?
That is where marketing your campaign becomes relevant.
People need to know you are in need. You need to go out and ask people to donate.
Fortunately, since this is online, you can be in your room begging for donors.
As a guide, take the following six models to hit big with your online crowdfunding campaigns.
"I need a Heart" or "Help to Get Me a Heart to Live"
If you are a donor, the second title will capture your attention than the first.
There is already a connection between the seeker and the title and that could be seen in how needful the title is.
The best way to crafting a crowdfunding headline that seeks is self-A/B testing to see which touches you most to donate.
Come up with many headlines to determine the best.
Share with your close ones to see which will move them to spend cash from their pockets.
A great-touching headline goes a long way contributing to the success of your campaign.
Detailed and Compelling Description
In writing your description, you have to employ empathy.
When you look at your description, it should be able to communicate great reasons why you should donate.
And because direct visitors to don't spend much time, you need a way to get them interested really fast.
To ensure the maximum and gets everyone interested, your first two paragraphs must be catchy enough.
You wouldn't be happy to know people neglect your campaign for others despite yours looking more serious.
A best-picked inspiration is a crowdfunding campaign by Tomato Jos in 2014 on Kickstarter. Arguably the most successfully implemented project of such in Nigeria.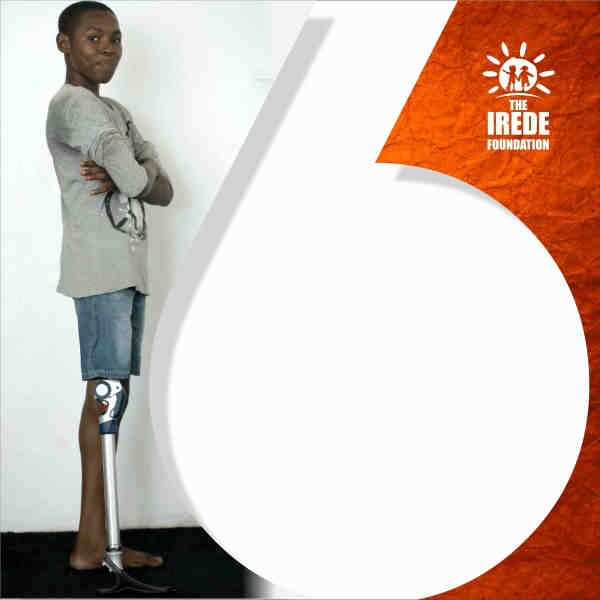 source: Power of 6 by Irede Foundation on Donate-ng
This is an important aspect to get more interests in your project.
An image says a lot and a very clear copy should be able to describe the intention of your campaign without reading much about it.
If you have a very good camera-enabled smartphone, you can select to have a shot at somewhere the quality will be at its best.
The best you might do for yourself is hiring a professional photographer if you want to crowdfund for your organisation.
Well, not in all campaigns video is relevant.
But in cases where you need to run a campaign for a community service, you might be better with a video.
The video could be an evidence of previous outings on the similar project or a view at what a community is suffering and you want to raise fund to solve.
Keep the length as short as possible and it should be able to explain everything within that length.
If you want to include video, try keeping the length between 5 minutes to 10 minutes.
You know how important social media channels will help your campaign.
Understand that crowdfunding platforms are just a channel for you to raise fund, but the marketing lies more with you.
So, you need channels through which you will promote your campaign for people to come to donate.
While deciding on the best promotional channel, it will be great to create a custom hashtag.
If your crowdfunding project is one that is enticing, people will be willing to share.
Another medium of promotion is reaching out to media houses.
If you want to run a community project, speak to media outlets for an opportunity to be interviewed.
If your course is one that will grace public interest, you will be given the chance for free.
You can also utilise the reach of some blogs to get people to your crowdfunding page.
Big blogs generally demand some kind of fee to be on their portal, you can consider a doorway system if you don't have money to advertise.
One of those doorway channels is offering to do a guest post.
In a guest post, you generally write a nice article that relates to the kind of topics covered by such blog and at the end of it, they can include your biography and details about your crowdfunding campaign.
If you have any idea or an awesome project you need fund to bring to live, jump on any of these online crowdfunding providers in Nigeria.
Your angels might be waiting for you to knock the door.
Hope this helps you raise that needed cash. We'll appreciate your feedback using the comment box below.
As you enjoy this, don't forget many people are in need. Kindly share to help someone out there.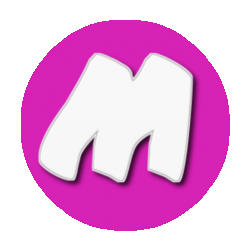 Latest posts by Happiness Crew
(see all)
You are the first in our research hence, we rallies around doing rigorous checks, testing and analysis to help you make a good decision on products and services. Meanwhile, items providers' final views are superior to ours.