Initiative Q is for now about the free money and the future it promises.

Nobody is caring about what the haters are saying when a Q is to be exactly $1 worth in a tomorrow the community is dreaming.

If it is a gamble, this looks like a fair one because you will only need to gift your email address and first name without losing any money.

Oh yes, think of it as getting free Bitcoin years ago nobody cares for but another nonsense of the internet.
Friends are sharing free money and it is amazing how this is without you gifting too much.
The naysayers have something to say of Initiative Q being a scam or another Orwellian idea trying to destroy the current system negatively but can you tell if they are not already in the circle?
This circle has garnered over three million acceptors in just four months of start and it doesn't seem to be getting slow with an estimate of about a hundred thousand on a daily basis.
So, here is the question we are asking the sixth grade.
Bitcoin? It is not

Cryptocurrency? You are also wrong

Money? Not even money yet
So, what is it?
Just as the name, it is purely Initiative Q.
Yes, just an initiative trying to address the failures of the cryptocurrency world. A world that has created currencies yet to be seen as a real replacement for traditional fiat money.
Most people store cryptocurrencies as a kind of gold, trying to profit from when the market is ripe above the purchase amount.
This has created a lot of gaps as the number of cryptocurrencies in use is actually by few users.
Due to this, they are few merchants accepting this as a means of payment.
This amongst others this new currency promises to address by creating a system similar to fiat money but with a goodbye to the paper form.
With that said…
Initiative Q is just an initiative to create the digital version of the fiat money with just a single currency (Q).
Think of it as kicking out the autonomy of the dollar against other currencies which will go along way at eliminating or at least, reducing inflation once it gains a worldwide reception.
Imagine entering the USA with your Qs, confident each is worth same as a dollar as against changing your one million Naira only to be worth just $3, 333 (assuming an exchange rate of N300 = $1).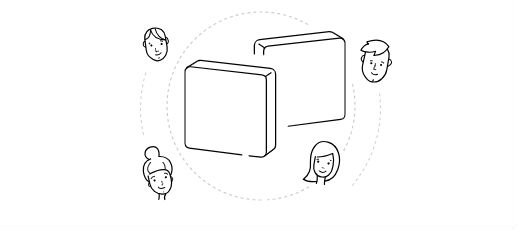 It is enticing with the possibility to earn as much as Q32, 000 which is the same as $32, 000 (this value decreases as the number of users increases).
The system is giving away Q2 trillion between 2018 and 2020 when it envisions a much audience to start the full roll-out of its promises.
The reason Initiative Q is doing this is to ensure there is enough in the wallets of early adopters to be used to make purchases.
Money becomes valuable when they are many people who see it as a means to use for transactions than just store it for profit.
The currency possibly through its monetary committee will have a large network of merchants willing to accept Qs as a means of products and services exchanges.
This way with enough Qs in circulation in the wallets of millions/billions of its users and a large number of businesses accepting it, it becomes primarily a means of exchange rather than investment.
Hopefully, your nearby open stall will accept Initiative Q like a normal fiat paper money for a bottle of water purchase.
Why Register for Initiative Q?
This is free, you only sign up with your name and email address.
The founder wants you to believe in the possibility of a Q being worth $1 someday.
This possibility is in your hands and you are getting free Qs for believing the dream and sharing same with your network of friends.
Well, think of this as an opportunity to earn free Bitcoins years back when it was nothing.
According to Lela London on Forbes:
The capacity to create Bitcoin, but better.

If that's not worth sharing an e-mail address, I'm not sure what is.
How to Register for Initiative Q
If you currently want to register, you must come through someone on the network.
The reason is to create an ecosystem of real users who in a kind of way are connected.
This way, when the currency rolls out fully, these users will be willing to share between themselves and possibly accept it as a means of exchange especially for those running offline petty businesses within a circle.
If you do not have anyone in your circle who is already registered, we have created the button below to enable you to have an experience what Initiative Q feels like.
How Initiative Q will work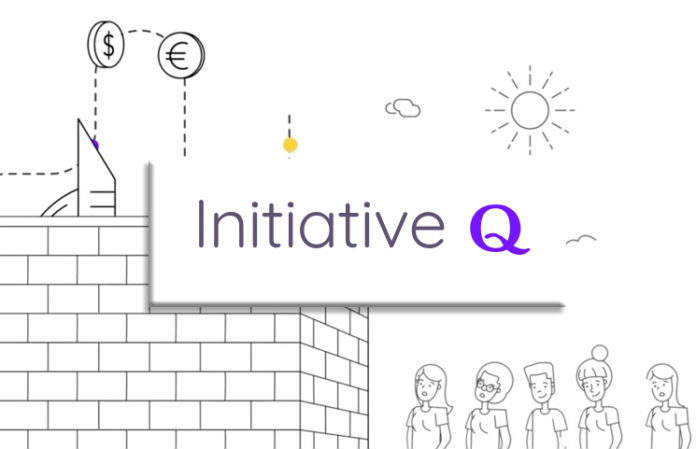 Think of it as your fiat money in a digital form. No paper, just virtual values with a currency symbol Q.
Like the national reserve for the normal currencies, Q will also have which will be monitored and managed by a group of experts in its monetary committee.
As against the normal practice of the government solely responsible for who seats as a member of the leads of its reserve, people in this committee will be decided by the community.
So, we can say membership selection is going to be fully democratic (remember, it is still an idea at this stage hence, Initiative Q).
The reserve will have enough Qs for release to the public for anyone who wants to exchange with the traditional currencies.
The committee for the start will be responsible for accepting traditional monies and releasing Qs in exchange and will also be responsible for the conversion of Qs to dollars or other currencies reversely.
That said, you shouldn't face any challenge converting your Qs to a preferred currency once the mission is achieved.
So, in what form will Initiative Q be accessible?
We can't talk about money without accessibility, isn't it?
You need to know how and where to access your money and use it for transactions if it promises to achieve its aim.
Below are the ways this Initiative Q plans to have you freely access your money whenever and wherever:
Mobile App
Like your current banking app, you will be able to access your Qs by logging into your money wallet application.
This will have everything you need for seamless use including an access to the Initiative Q resolution centre for any bugging issue.
Just envision a world where you will be able to pay your bills, buy airtime, pay your tax and more right from your app using Q values.
Merchant Payment Gateway
There will be a network of merchants willing to accept the currency before its full launch.
According to Initiative Q timeline, this must include offline stores that process transaction up to 10% of the total in the selected-launch location and minimum 50% for online stores.
With such a large pool of Q-accepting merchants, users should be able to get at least one merchant who sells their needed product(s) for Qs.
Gateways will be deployed in Point of Sale devices, plugins and through APIs for online commerce platforms and will powers features that will enable you to pay with your electronic card (debit/credit card).
And with it being pure fiat money replicant digitally, there should be Q denominated credit cards as well and debit cards to access your funds through a card-accepting point of sale devices.
Who knows? Maybe you will even be able to withdraw dollar or other currencies cash equivalence from a nearby ATM centre with a conversion functionality.
RFID Tags and Similar Technologies
Let us dive in a bit to understand RFID at the basic.
The acronym which means radio frequency identification (RFID) tag is an advancement of the barcodes.
When you walk into a supermarket, the cashier usually scans the product to determine the information and final amount you will pay at checkout.
This usually involves being in a long queue if you happened to be shopping on a busy Black Friday.
With the introduction of RFID tag technology, you will add items to your cart and walk out without bothering yourself on the queue or at the checkout point.
The deduction is automated. That is your account will be charged once an intelligent electronic reader establishes a communication with your RFID tag.
This is relevant especially in cases when you do not have power on your phone or you don't even have a smartphone or an internet connection.
Other possible technologies to access your money include USSDs especially in smartphone low-penetration countries, NFC and more you currently use with traditional fiat currencies.
Is this risk worth taking?
To answer this, what do you lose just submitting your email address?
After all, if you currently shop online or even confidently give out your email address in newsletter subscription boxes, imagine doing this for a reality of free money?
Stop listening to the Orwellian discovery preachers and jump on this while it last.
Who knows, you might be the next testimonial people will use as the guy who made a fortune for being an early Initiative Q Ambassador.
If you really enjoy this, feel free to share with your circles. Let them also learn more about this topic.
We love getting feedback and do also feel free to share your views in the comment section below.
You are the first in our research hence, we rallies around doing rigorous checks, testing and analysis to help you make a good decision on products and services. Meanwhile, items providers' final views are superior to ours.