Cashback websites, alternatively called rebate portals are growing in numbers and giving online shoppers options to earn free money.

Couple of times, you might have seen them popping on your feeds making you sceptical to know how they work.

This guide will give a full insight into what it is and you will understand it as simple as a 90-year-old would.
What are cashback websites?
Let us take a minute and see a real-world situation in this conversation between Obama and Sa'a below (oh yea Obama and stop thinking of the Obama you know).
Obama happens to be a customer to Rabi Café. He has come in for a burger and see what happens while leaving.
Obama: hey Sa'a, what is my bill?
Sa'a: $39
Obama: that is great, let me use my credit card
(He used the credit card via the POS device and makes payment).
Sa'a: thanks, Obama. This is your third time here and you are eligible for a cashback of 50% on your next purchase for any amount within $20.
Obama: Cashback, how do that works?
Sa'a: cashback is our customer reward program. We give you a part of your payment that will be credited to your Rabi Gift Card. An example is if you come next week for a yoghurt that cost $20, you will pay the full amount of $20 but we will reverse $10 to your Rabi Gift Card that you can use for another purchase.
Obama: Hmmm, that sounds cool. That is a discount, right?
Sa'a: quite related but not the same. In a discount model, you pay less the value of the item while in cashback, you pay the full amount but get a percentage part-payment reversed to your gift card.
Obama: wow, you guys are kind. How do I get the gift card?
Sa'a: your gift card is being customized and will be available in less than two minutes from now. Kindly hold.
Now, you will agree that you have an idea of how cashback works in a real-life situation from the above interactions between Sa'a and Obama.
Cashbacks are rewards after purchase unlike discount, rewards before purchase. There are actually kept for you somewhere (wallet), or sent back to a third party tool (bank accounts, PayPal etc.).
I sensed your thirst is to understand a bit more and you are asking…
How do Cashback Websites Work?
Just as you saw above, they give you back a part of what you spent. For online rebate, we have two different forms of cashback websites even though their final mission is giving you back.
The types of cashback website include:
The ones that are Independent and
The others that are Semi-Independent
And the third that is just dependent
Dependent Cashback Websites
You probably noticed we decided to talk about the dependent sites offering rebate services before the independent. The reason is that you have more likely come across so many of them dragging for your attention.
This type of cashback website work as an affiliate to partners that include shopping portals, service providers, and a lot of others that charge their customers.
What the dependent cashback website does is to direct you (referral) to their partner websites who in turn pays them a commission if you end up paying for an item or services at the site.
And being known for their generosity, they will share part of the commission received with you. This might not be big but I bet, you can get lots of cash back if you are a regular shopper. At the end of the year, you will realize saving a whole lot using any dependent cashback websites.
The steps below illustrate how dependent cashback websites work.
Step 1: you will visit the dependent rebate website and go through a list of stores or awesome promotions running at their partners' websites.
Step 2: once you come across a deal you love, you will click and you will be redirected to another website to get it. You order and make payments on the site.
Step 3: this does not directly involve you. It happens at your back between the cashback website and the site you purchase the item from.
The partner site you shopped will pay a commission to the rebate site for their awesome job sending you to spend some bucks.
Step 4: the rebate site will then give you a part of the commission to your cashback wallet or cashback card.
Cashback wallets are like your usual physical wallets for keeping cash but it holds virtual credits that you can transfer to your bank accounts, PayPal or any other means supported by the website while cashback cards are prepaid cards which can be used for shopping but can only be topped-up through cashback.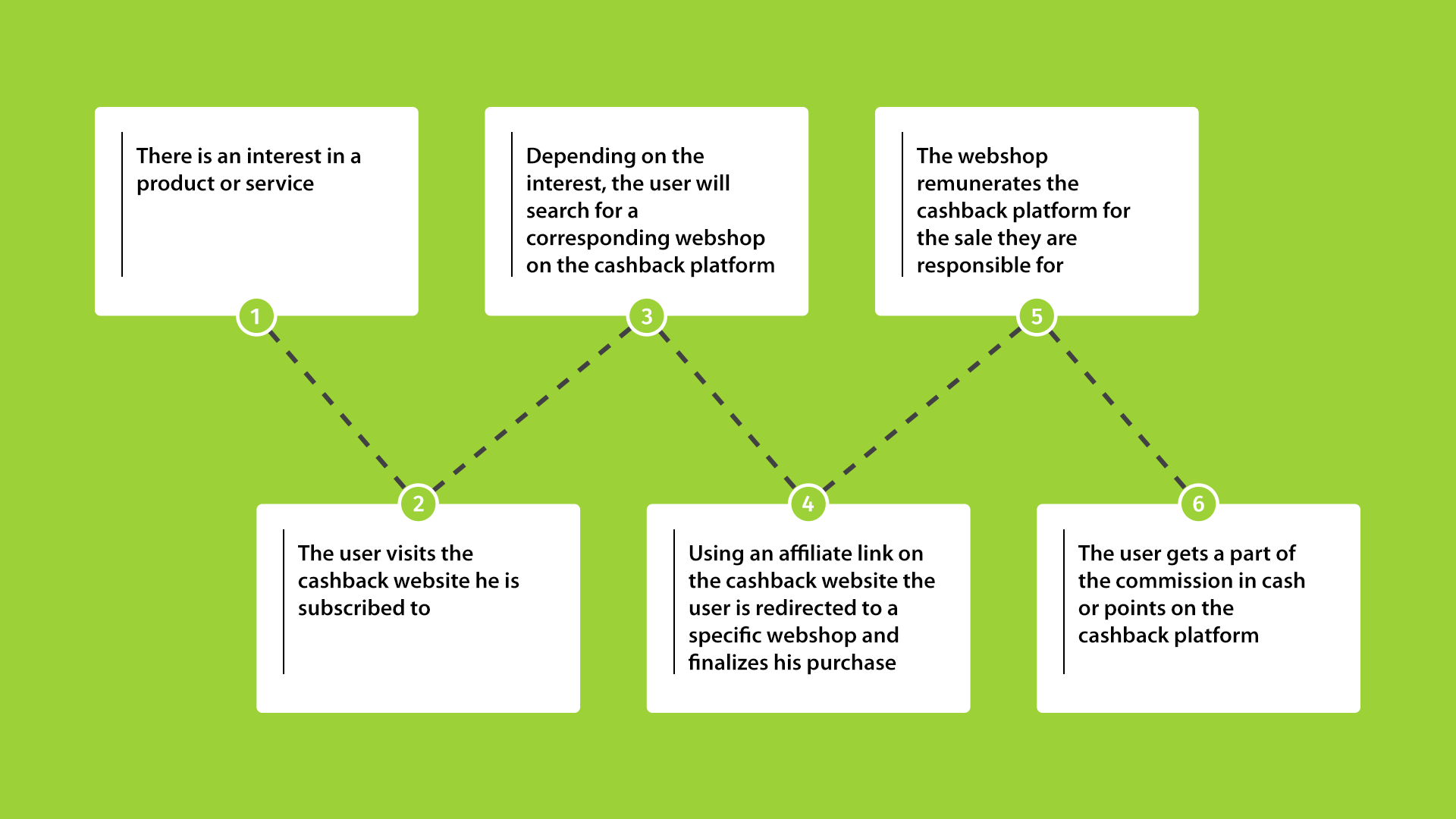 Features of Dependent Cashback Websites
They operate an inter-cashback model

Their commission is defined based on what they receive from their partners

There is usually low commission as cashback to the wallet

The timeline for the receipt of cashback varies depending on when they receive the commission from their partners

Cashback is usually paid in form of cash and gift/shopping cards or used for purchasing of value-added services offered by the cashback website (if any)

They leverage more on 'refer a friend' program to recruit new users
One of the biggest providers on cashback online is eBates.
And you can earn cashback shopping through them to Amazon, AliExpress, GearBest and more.
Once your earnings accumulate up to $10, you will be mailed a check that you can withdraw to cash or get your cash back sent to PayPal.
If you do not have an account with them, using the link below will make you get free $10 on sign-up. Register by clicking the button below.

Independent Cashback Shopping Sites
Just as the name implies, you already know it is the contrast to dependent shopping sites.
This type of rebate website does not rely on any third party before crediting your eligible cashback earnings.
Most websites that fall into this category sell their own services or products and uses the cashback marketing technique to improve sales.
Their working model is depicted below:
Case 1: you visit the website looking for services or products to purchase. Once you saw something that interests you, you place an order and complete payment.
Case 2: once payment is received and your order is fulfilled, you will get your cashback either to your wallet or in form of a 'come-back' shopping voucher that will give you a discount on your next purchase.
This is the type of cashback we saw previously at Rabi Café and you possibly have received this kind of reward after shopping a favourite e-commerce portal.
Features of an Independent Cashback Website
This rebate system relies on an intra model

The cashback is almost immediate as they maintain the service/product at their end

Cashback usually in form of credit eligible for re-shopping on their website

There is usually a higher cashback credit compared to the dependent
Semi-Independent Cashback websites
These websites take both the operational method of the dependent and that of the independent rebate sites.
They maintain their own services/products and also market third-party items as add-ons to their users.
As for this type, cashback commission depends on the source of the item, which could either be self-owned or by a third party.
Though there exist varying cashback websites, all of them are fighting towards helping you to save while shopping online and offline.
Tips to Earning Well with Cashback Websites
Using cashback websites is a very great way to save while shopping but if you do not abide by its best usage ethics, you might not enjoy using them. In order to earn well using cashback websites, check out the points below:
Stick to a Few Cashback Websites
Since you earn a small commission on some of your purchases, sticking to one or two cashback websites means you will not have to share commissions on too many different cashback wallets.
Reaching your minimum payout limit is quite easier when you have a single account as all your earnings accumulate higher on time so you can request a payout.
Install their Browser Extensions
Some of the cashback websites available have browser tailored shopping extensions that act as your cashback assistant each time you are shopping.
If yours do not have, some providers like eBates will give you suggestions on savings when you are on a shopping website right on your browser so you can spend less and earn cashback.
A browser extension is a great way to save while you shop online.
 Use Cashback Eligible Payout Options
You can enjoy cashback using eligible payout options on some of the cashback websites.
Most popular among this is the use of gift cards. Some rebate sites give you cashback using their own credit cards.
Do the Simple Things to Increase your Earnings
You always play games, take surveys and watches TVs. Get paid to do these things you do every day.
At your leisure time, you can do some of these to increase your earnings.
Refer your Friends
You have friends that will be happy to save while they spend shopping, bring them to cashback websites and earn rewards in return.
Most of the cashback websites have the 'refer your friend' button where you can earn from $5 up to $100 depending on the cashback platform.
Use this opportunity to invite an ample of your friends and add to your earnings.
If you enjoyed this article, do forget to rate your experience below. We also love feedback, kindly use the comment box below.
Do not forget to share this guide with your circles, someone could be helped with it.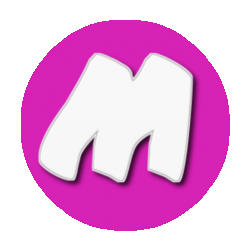 Latest posts by Happiness Crew
(see all)
You are the first in our research hence, we rallies around doing rigorous checks, testing and analysis to help you make a good decision on products and services. Meanwhile, items providers' final views are superior to ours.