You can opt to pay monthly rent in Lagos, whether it is to stop your landlord bothering you or just need a short let.
Of course, it comes with relief knowing you can conveniently pay monthly rent on apartments in Lagos and some cities in Nigeria.

It is difficult to see an apartment owner willing to give his property out on a per month payment arrangement. This is due to some factors like trust and creditworthiness.

But to manage this, there are platforms that act in between you and the property owner which will allow you to pay monthly rent on the apartment, whether it is trying to get a self-contain or mini flat for yourself, fix your current rent due to your Landlord's calls and SMSs or you just need a short let.
With Kwaba, you can get a short let or switch to pay monthly rent on your apartment, a new or currently running rent.
If you want to fix that concerning your current rent or need a new apartment for a year, this platform allows you to spread payment which will be deducted from your account on monthly basis but as for your landlord, Kwaba will pay them in full one time once you are eligible after checking documentation and credit history.
And if you are coming into Nigeria for a short time and needs an apartment temporarily for few weeks, it has a listing of properties in Lagos and other places in Nigeria you can choose to stay for the period you will be in any of the cities.
Nigeria is home to a growing technology industry with Lagos leading this drive.
As a result of this, so many start-ups are looking at various ways to make things and living in the country easier.
Amongst these tech-led problem solvers are arrays of solution that will enable you to pay monthly rent in Lagos and some cities for apartments, giving you the good breath of fulfilment of not pumping your savings into a full-year payment.
How to Pay Monthly Rent in Lagos and Nigeria
If you want to spread your payments into flexible monthly rent or need just a short let, here below are the platforms to use and how they work:
Click to Scroll to Section
Kwaba is one of the rental credit providers in Nigeria with an automated system that allows you quick access to pay your landlord in full and you will pay back on monthly basis.
In Nigeria, most homeowners do not like the idea that will let you pay monthly rent on properties which can make it difficult for you especially when you need a new apartment but cannot afford the one-time annual payment.
It can be so high when you add other charges like agency, agreement, commission etc.
With Kwaba, you lessen the burden by remitting on a monthly basis for the full-year payment which will be prepaid to your landlord.
If you also need a space temporarily, Kwaba operates an Airbnb-like service that will let you rent an apartment for a short time and you will only have to pay monthly rent during your entire stay but if you can, full payment is also optionally available.
Interestingly, this platform also gives you the opportunity to save for your next rent and at the end of the year, you will get up to 10% as interest on your savings.
RentSmallSmall is another platform that allows you to flexibly pay monthly rent on apartments.
Unlike Kwaba, you are only eligible to get any of its vetted properties, meaning if you are looking at resolving payment for your current apartment or want to fix that for a new space you have found somewhere else, RentSmallSmall is not the right solution for you.
It contracts with landlords and based on the agreement, they have a listing of apartments from which you can choose and split payments as stated on a property of interest available on their platform.
RSS also provides you access to get products for your home and split the payments monthly, a kind of device and furniture leasing service that will enable you to fully own the property once you have completed payments.
Spleet is unique in its way as in addition to allowing you to pay monthly rent, you can opt for daily remittance which is a good alternative if you need a space for few days.
It is an Airbnb direct replica for Nigerian homes. The number of days you want to spend and the apartment of choice is solely your decision.
Unlike others above, with Spleet, you do not have to pay an extra daily/monthly fee for needs like power, water as your payment also covers amenities.
This provider does not provide cover if you need to sort out payment on your current rent or pay for an apartment you have seen outside its platform.
Just like RentSmallSmall, Fibre allows you to pay monthly rent on any of its vetted apartments.
It provides access to a listing of sourced properties that you can choose to stay in if you are fine with the length as specified for an apartment of choice.
It is not a conventional short let provider and similarly to RSS, you can choose between paying for half a year or full payment.
Because it only considers homes it has a contractual agreement with the owners, this provider is not a fit for you if you need to pay for your current apartment.
Muster is another space letting service you can pay monthly rent for any apartments listed on its platform.
Its operation is also similar to that of Spleet except that you do not have the option to pay on a daily basis.
If you need a space or an apartment in a shared building for a short time, this is one of the solutions that should be on your list.
Does Muster cover current rent? Unfortunately, this is not a place to look out for when in need of funds to fix the rent of your current apartment.
It should not just be about allowing you to conveniently pay monthly rent, PayMyRent wants you to also be able to earn interest on savings and get up to 20% of your total savings as a loan when the need arises to cater for your residential need.
This platform is a more investment-focused brand, allowing you to put your funds on real estate projects and get a return on investment at the end of the project lifecycle.
While not directly a split payment provider, with its loan service, you can get up to 20% of the total amount you saved on the platform to pay your house rent and repay on monthly basis.
Just as the name, it is a short letting platform where you can get spaces for a brief period of time.
With amazing apartments in exquisite locations in Lagos, this provider allows you to pay daily for any of the apartments listed on its platform.
This Airbnb-like provider also allows you to participate in its digital landlord programme which will enable you to become an asset owner through its group-buying initiative where your investment and that of others will be used to purchase real estate properties.
Emptying part of your savings can be daunting at times and if you are not in perfect shape capital wise, you can get some relief by opting to pay monthly rent on apartments.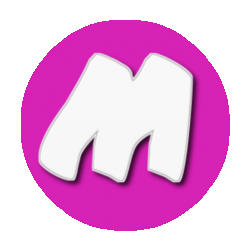 Latest posts by Happiness Crew
(see all)
You are the first in our research hence, we rallies around doing rigorous checks, testing and analysis to help you make a good decision on products and services. Meanwhile, items providers' final views are superior to ours.