You can send money from Nigeria to Ghana and the recipient will receive it quickly using one of the best channels.
Living and working in Nigeria with families and business partners in Accra, Kumasi and any of the Ghanaian cities, sending funds to them to handle things becomes a necessity.

And if you need to convert your Naira into Cedis when planning to travel to or already in Ghana, these providers can be helpful.

With arrays of platforms providing remittance from Nigeria to Ghana, you can easily forward through solutions from mobile money operators, banks and other money transfer services.
Best Way Overall to Send Money to Ghana
Chipper with a rich-feature interface and easy to use platform is the best channel you can use to remit to Ghana from Nigeria.
If you want to send money from Nigeria to a Ghanaian mobile money account, for instance, this is possible via this provider as the recipient can easily link his MMO account and request withdrawal once you successfully remit funds to his Chipper wallet.
This solution utilizes mobile numbers as an identifier for sending money hence, you will not be stressed with having to remember any account ID if you have the receiver's contact number saved on your mobile phone.
If you need an app to send money from Nigeria to Ghana, Chipper's application for Android and iOS should be on your list for its zero-charge transactions.
How to Send Money from Nigeria to Ghana
Below are the best ways and apps to send money from Nigeria to Ghana:
Click to Scroll to Section
Chipper provides remittance services that you can use to send money from Nigeria to Ghana and vice versa.
Though it facilitates outbound and inbound money transfers, you can also use it to send money to your friends and families within Nigeria.
The beauty of its solution is the convenience-free charge, meaning you can send money to your friend which he can receive without none of you paying an extra fee as a convenience.
Transactions using this channel are fast, thanks to its model of using phone numbers as the unique identifier. With this, you only need the receiver's mobile phone contact anytime you want to push some funds.
Creating an account on Chipper is seamless with just the requirement being for you to provide your bank verification number and a photo of yourself.
Barter is popular for its virtual card service but it offers more services in remittance, bills and airtime recharges.
Using Barter to send money from Nigeria to Ghana, your recipient can accept funds through arrays of MMO channels including MTN Mobile Money, Airtel Money, MoneyTigo and Vodafone Cash.
It has a good exchange rate for its international money transfer which you can compare by entering the Naira value to get its Ghanaian currency equivalence. But the rate fluctuates and if it does not meet your expectation, you can opt for another channel.
To get started with Barter, you will be required to create an account using your email address and a phone number will be needed as well. For higher values, identification such as BVN will be helpful.
Transfer using this channel does not require the person receiving the money to open an account on Barter, the mobile money number provided at the point of transacting will be used as a cash-out ID.
Eversend is another way you can send money from Nigeria to Ghana.
Funds transfer on this platform requires creating your own account before you will be able to access its services.
With Eversend, money sent to your beneficiary in Ghana can be withdrawn into an MTN Mobile Money account but as Chipper, you both need to have accounts on this platform.
Interestingly, transfer fees do not exist but do pay attention to its exchange rates to make the best decision so that if you are not satisfied with its Naira to Cedi rate, you can opt for any of the other ways you can send money from Nigeria to Ghana.
In case you do not want to withdraw your money on Eversend, it has other services like airtime, bills payment and others that you can as well take advantage of for convenience.
Wallets Africa is another well-known remittance from Nigeria to Ghana provider.
Through this platform, you can send money from Nigeria to Ghana using MTN Mobile Money and with an intuitive easy to use interface, doing transactions is hassle-free.
To use Wallets Africa to send money from Nigeria to Ghana, account creation is required using your Nigerian phone number and sending higher amounts requires some ID validations like Bank Verification Number.
Receipt of funds does not take time as once you fill the transfer form with details like MoMo phone number, the recipient's name and an optional narration and send, processing takes place.
If you have someone who regularly gets your remittance, saving his phone number for subsequent transfers is possible on Wallets Africa. Next time you want to send money to him, you can simply select his ID from the list of your saved beneficiaries.
If you have a business that requires you to send bulk payments to employees and business partners in Ghana, this provider has a corporate solution that you can use for seamless bulk transfers.
You can never get short of wallet to use to send money from Nigeria to Ghana and Bitsika is one of those platforms employing the mobile account model.
Equivalent to some on this list, remitting from Nigeria to Ghana using this solution requires you to hold an account with them, so as the person who is to receive the funds.
Using Bitsika to send money from Nigeria to Ghana through mobile money is possible as your receiving account can provide his MTN MoMo number for cash-out.
Bitsika, employing an exchange rate service has no hidden cost to withdraw your money to your chosen MTN mobile money account hence, your recipient will have to pay zero fees on withdrawals.
To be able to remit to Ghana from Nigeria on Bitsika, you will have to do some verification with the minimum being your BVN and a recognised national ID. As for your recipient in Ghana, his verification can be any of his passport, driver's license, national ID, social security ID, voter's card or any determined by Bitsika.
If you want to send money from Nigeria to Ghana through Access Bank then, AccessAfrica is the channel to use.
With this solution, you can remit funds to your recipient through the direct cash model, cash to account or account to account depending on your preference.
Cash to Cash is a more suitable option if you and the recipient do not have an Access Bank account, but for cash to the account, the recipient needs to be an Access Bank customer while the third option requires both of you to be registered users.
In the first two models, you will need to visit any Access Bank branch to initiate a transaction but if you intend to do it without leaving the comfort of your home, you will have to create an Access Bank account to use the service online.
To be able to use AccessAfrica, you will need a government-issued ID card in addition to your BVN before you can initiate a remittance request.
As for cost, you will be charged a fee to transfer money from Nigeria to Ghana using Access Bank while the receiving person will not pay to receive his funds but will be required to do some validation to ascertain he is the intended recipient like reference code, Q&A which anyways will be easy as you can share these things.
AfriCash is your answer if you want to send money from Nigeria to Ghana through UBA (United Bank for Africa).
The requirements are similar to AccessAfrica with a bank verification number needed for account holders but if you are not a UBA customer, you must provide a government-issued identification card alongside your remittance request form.
Charges and maximum amount permissible to send vary depending on the currency and the country but the recipient does not bear any cost while getting his funds.
Similar to that of Access Bank, the beneficiary will need to provide a PIN, answer questions, and a valid means of identification before the receipt of money.
With AfriCash, the recipient can choose not to visit a UBA branch to receive cash. The bank has agents around where send requests can be redeemed.
GTMT is the solution that will enable you to send money from Nigeria to Ghana through GTBank.
Cedis is the only local currency possible for direct payment in any of its operating countries hence, money sent to the receiver will be paid in Ghanaian cedis.
The Guaranty Trust Bank International Money Transfer service is available to GTB account holders as well as those that do not have. This means you can walk into any of the bank branches to submit a remittance from Nigeria to Ghana request provided you fulfil all requirements.
Sending funds from Nigeria to Ghana using GTMT requires that you pay in US Dollars at the point of request hence, you will need to change your Naira or other currencies to USD before pushing an application.
Documentation is minimal with any legally accepted identification required alongside your request form and the money to be remitted to your recipient.
Many banks in Nigeria have operations in Kumasi, Takoradi, and Tamale to a host of other cities which makes pushing funds to and fro seamless.
If you want to send money from Nigeria to Ghana through Ecobank, you can use its Rapidtransfer product.
This service is also available to both account and non-account holders. You can choose to use the in-bank branch option or walk into any Rapidtransfer agent locations to make your transaction.
Even better is its mobile application that you can install on any Android or iOS powered smartphone. Simply register and connects your card from any bank to allow debits in order to fund your RT's wallet for Nigeria to Ghana remittance.
Just as most, you are required to provide any publicly accepted government-issued ID to enable transfers together with your transfer request form.
Funds receipt is instant once sent and you will need to communicate the withdrawal reference code with your receiver in Ghana to enable him to cash out.
SendCedis2Naira operates an exchange service and allows you to transfer funds from Nigeria to the MTN Mobile Money account in Ghana.
Using this platform to send money from Nigeria to Ghana, your recipient will get the funds you transferred into his MoMo wallet. At the point of submitting your request, you will be asked to provide this ID and other details.
In case you prefer your receiving account be paid into his bank account, SendCedis2Naira allows receipt into several banks including GTBank, Access Bank, International Commercial Bank and more.
This provider has no other fee provided you are fine with the exchange rate which you can see before submitting your request through its Naira to Cedi calculator.
You should not be stranded when you need a remittance solution to Ghana. Your transfer needs should be resolvable using any of the ways on this list to send money from Nigeria to Ghana.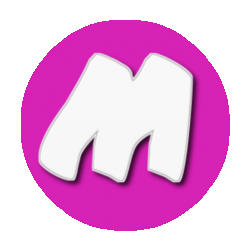 Latest posts by Happiness Crew
(see all)
You are the first in our research hence, we rallies around doing rigorous checks, testing and analysis to help you make a good decision on products and services. Meanwhile, items providers' final views are superior to ours.