You can buy dollars online and save your naira in a stronger USD currency.
In recent months, the naira continues to deepen in value with the United States dollar becoming the best alternative to save your money.

And to convert your naira to dollars in the old ways, you will need the help of a bureau de change or the bank to do so which are not readily accessible or you might need some forms of documents, especially when using the bank.

Thanks to the growth of internet adoption, you can conveniently convert your naira to dollars online in Nigeria and many of these platforms have functionalities that will enable you to earn as well when you save for longer periods.
How to Buy Dollars Online with Naira in Nigeria
Below are the different platforms and apps to convert your naira to dollars online:
Click to Scroll to Section
Risevest is one of the popular ways you can buy dollars online in Nigeria.
It employs a saving model where you can easily exchange your naira for its equivalent in USD and keep it safe against the depreciation of the naira.
If you are aiming to invest your saved dollars and earn higher interest, Risevest provides different investment products that target real estate and stocks which can let you earn more money on your saved funds.
Interestingly, its exchange rate is most of the time better when compared to the rate of naira to dollar in the parallel market or what we commonly term the aboki exchange rate.
This means that you will get more value using Risevest to buy dollars with naira than buying from a bureau de change or the black market.
Its services are digital hence you will need to create an account that fulfils some compliance requirements on its platform before you can start buying dollars online with your naira.
Buying the USD is easy once your account is created, you can send the naira to an assigned account number or use any of pay with a debit card, direct debit, credit card and crypto.
Kaoshi employs a marketplace model, enabling you to buy dollars online with your naira through a shared community.
In order for you to exchange your naira for dollars using this platform, you will need to have a USD account to receive the money.
Kaoshi is well known for its remittance service, through a peer-to-peer model where individuals can send money to anyone living in Nigeria by exchanging their foreign currencies with someone else who gives the naira.
For example, when you are in Canada and need to send money to someone in Nigeria, you will have to log in to your Kaoshi account to see the listing from people who need dollars and are ready to pay naira in return.
The platform acts as an escrow service provider ensuring the safety of your funds and that you get the dollar transferred to your USD account before the naira you exchanged is released to the sender.
Chipper Cash is another remittance service provider on this list of apps you can use to buy dollars online in Nigeria.
While it does not provide a USD account functionality, the virtual dollar card provides you with a means to convert your naira to dollars online which you can use to make purchases on foreign merchants' platforms or keep the funds save to use in the future.
This provider is a licensed international money transfer operator hence, you have good regulatory protection when it comes to the safety of your money.
While it is primarily a money transfer service provider to and from Nigeria, Ghana and some other countries, it also has value-added services like features to allow you to buy airtime, data and pay bills.
Similarly to Risevest, Chipper Cash allows you to save your money and earn by investing in different stocks from the New York Stock Exchange.
Payday is another option you can use to exchange your naira for dollars online.
Its mode of operation differs in style compared to the other platforms as it uses a multiple currency account system.
With Payday, you can own two to three accounts in naira, dollars and euro and exchange between them whenever you want.
Payday is primarily a remittance service provider and the multi-currency account system is geared towards allowing you to remit between countries at ease.
In addition to its primary service, the platform also provides access to value-added solutions like airtime recharge and bill payments.
KiaKiaFX exists for handling foreign exchange transactions which is evident in its name having FX.
It is more the direct replacement for the offline aboki system where you give your naira and get USD in return.
If you are in need of a solution that you can use to buy dollars online with your naira and gets the money deposited in your domiciliary account, KiaKiaFX should be on your list.
If you want to buy dollars online with naira using this platform, you can utilize its marketplace where you see listing from different users that you can select the one that meets your expectations considering factors like the exchange rate and the amount.
It also has a currency exchange service which is more of a direct request to KiaKiaFX to get your USDs in exchange for your naira. The rate, in this case, is decided by the platform hence, you will have to accept whatever rate is provided by KiaKiaFX.
Another option you can utilize using this naira to dollars online exchange platform is peer-to-peer. In this case, KiaKiaFX becomes your escrow giving your funds protection when you have someone you need to exchange currencies with.
Changera is another app you can use to buy dollars online in Nigeria.
While it is primarily a remittance service provider especially for transferring money between Nigeria and Ghana, it has added features that allow for currency exchange.
It works similar to Payday allowing you to own accounts in multiple currencies that include the USD, euro, Ghanaian cedis, Kenyan shillings and others.
To use Changera to get dollars online using your naira, you will need to create two separate accounts, one in naira and the other one denominated in US dollars.
Once the two accounts exist, you will then fund your naira wallet and use the convert feature to push the funds to your USD account.
Alternatively, it also provides the USD card option which you can have as a virtual prepaid card or simply order for a physical dollar card and get it funded for usage or storage for future use.
Cryptocurrency exchanges also have supports that will allow you to conveniently buy dollars online with your naira.
And when you need a crypto platform that provides this kind of service, Buycoins will be one of the providers you should consider, thanks to its easiness of usage.
With Buycoins, you can directly fund your crypto wallet using your naira debit card or simply allow a direct deduction from your bank accounts if its proprietary payment gateway, Sendcashpay supports your banks.
It has support for the crypto equivalence of the Nigerian currency called the NGN Token which is always the same as the value of the naira in terms of the exchange rate.
The NGNT makes it easy for the platform to allow you to own naira-equivalence value on your wallet that you can easily use to buy crypto-based USD Tether and USD Coins which do not fluctuate like Bitcoin hence, called stablecoins.
Holding stablecoins pegged to the US dollars means you do not need to worry about value fluctuations associated with cryptocurrencies like Bitcoin, Ethereum and others as your money held in these stablecoins will always be equal to the US dollars in fiat.
Using Buycoins to buy dollars online with the naira requires an account hence, you will need to either sign-up via its mobile apps or do that through its web portal.
Binance is one of the popular crypto-focused exchange service providers and with its userbase, it is the best when it comes to peer to peer model of buying dollars online in Nigeria.
It also has supports for many stablecoins, including USDT and USDC which will enable you to save your money in a crypto-based US dollars equivalent account.
It does not support direct debit or pay with a card in Nigeria hence, you will have to utilize its P2P feature to get your naira converted to any crypto asset.
On its P2P exchange service, you will see listings from different users who want to convert their USDT and USDC to naira and you can select anyone you are happy with its exchange rate.
In this model, Binance becomes an escrow service provider to protect you from fraudulent transactions. Binance will lien the USDT value from an agreed sender which you will need to pay the money into his bank account or any other means as agreed between you and the sender.
Before you will get the USDT, you and the sender need to confirm that you have sent the naira before you will be given the USDT or USDC value to your Binance wallet hence, ensure to keep evidence of your transfer in case a dispute arises.
If you just want to save your money in US dollars, you can as well earn with Binance by investing in crypto-backed saving products and letting your money grow better while staying safe for you.
It can be stressful as well as time-consuming to use the meet-in-person practice to exchange your currencies.
Thanks to digital platforms, you can conveniently buy dollars online with the naira conveniently from home and anywhere and still get good rates.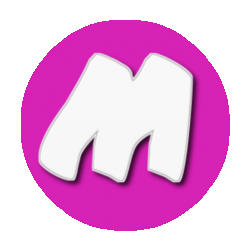 Latest posts by Happiness Crew
(see all)
You are the first in our research hence, we rallies around doing rigorous checks, testing and analysis to help you make a good decision on products and services. Meanwhile, items providers' final views are superior to ours.