NowNow is a mobile money platform that allows you to be in total control of your finances with several features which enables users to send money, request payment, pay bills, receive funds, purchase airtime, etc.
It is a known fact that money is one of the most important things humans need to survive in this contemporary times.

The problem is most times, you need to go far distances, join queues, fill in a lot of paperwork, take along several documents, etc. to have money pushed in or out of your accounts.

This is where NowNow comes in, with this digital money app, it saves you the stress and time of going through that and brings all the financial services to you in the comfort of your home. All you have to do is follow basic steps and you will have your wallet ready to enjoy financial services. 
NowNow is a digital mobile platform that allows you to be in control of your funds when you send, receive, pay bills as well as perform other basic financial transactions.
It also offers insurance services through the many features it provides to its customers.
The platform also provides financial services to small and medium-sized businesses, agents,  etc.
With its debit card, you can pay for bills and withdraw funds effortlessly at POS and ATM locations.
PROS
You can have access to several financial services on the NowNow app. You can send funds, receive money, make bill payments, apply and get insurance, etc easily and conveniently on the NowNow platform.
The NFC feature on the app allows customers to enjoy safe, fast, and easy cashless payments on their mobile devices, POS and ATMs.
NowNow promotes financial inclusion which makes it easier for agents, customers, and merchants to perform swift contactless financial transactions.
The NFC integration enhances business existing services for agency banking, merchant transactions, and consumer banking helping businesses and individuals to get financial
services to help develop and scale their businesses.
CONS
You must be at least 18 years to own a NowNow wallet.
You will pay convenience fees for transactions
How to get the NowNow app
Download the app from your play store or app store on your android and apple mobile devices. Install the app and create your account by filling in the required details to start enjoying limitless financial services.
The "tap and pay" features enable wallet-to-wallet transactions on the app while the "softPOS" feature enables you to make wallet-to-POS and ATM card-to-wallet transactions.
The NFC feature on the app allows users, businesses, merchants, and agents alike to turn their mobile devices into digital point of sale terminals. Due to the NFC integration, the app's "tap and pay" as well as "softPOS" feature allows quick and smooth contactless transactions without the need to add other hardware.
In addition, the NFC features allow tap and pay with the softPOS to provide customer to customer, customer to business, and customers to agents fast payment in a secured and safe setup.
This financial service provider also has debit card which you can request to make use of offline. It has virtual debit card as well which can be used for seamless online transactions.
With NowNow pay, you can receive payments from anyone. All you need to do is enter the person's name, the amount, description, and any other payment details required. A payment link will be generated which you can share with the person you are requesting from.
Money Transfers: with the NowNow app, sending funds and receiving money are done conveniently. You can send and receive money instantly from anybody in Nigeria via their bank accounts or phone number.
You can also split bills on the NowNow app. This is a feature that makes it easy to split bills between you, your friends, and your family. NowNow money transfers also allow you to send money to merchants or vendors just by transferring to their bank accounts or phone numbers.
Mobile Top-ups: the platform provides one of the fast ways to recharge your mobile devices with airtime or data subscriptions. You can also send data or airtime to your friends and family via the NowNow app with zero transaction fee charged on the purchase of airtime/data.
Bills Payment: instead of going to different offices to pay for your bills or logging into several bill websites to pay bills, the platform makes it easier to pay all your bills from the app. You can pay for your internet, electricity, TV subscriptions, etc. conveniently on the app.
Insurance: You can get several comprehensive insurance covers with easy claim processes on the app. You can apply for health benefit insurance covers, personal accident covers, covid-19 insurance, and shop insurance easily on the app. You can get covered with an insurance cover as low as N200.
Loans: NowNow makes it easy to get access to loan services without paperwork. You can also apply for loan and get it as swiftly as possible. All you have to do is send a request and wait a few minutes to be approved after completing the process. You will be given adequate information about interest rates, repayment amount, and period without any collateral.
NowNow is a digital money platform that integrates the use of NFC to ensure financial services and payments are made.
It allows you to send money, receive funds, pay bills, purchase airtime, split bills, and get loans and insurance covers conveniently from the comfort of your homes.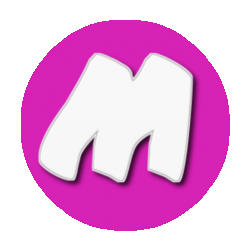 Latest posts by Happiness Crew
(see all)
You are the first in our research hence, we rallies around doing rigorous checks, testing and analysis to help you make a good decision on products and services. Meanwhile, items providers' final views are superior to ours.