Wallet Africa is a fully digital bank that wants to change how you handle your financial needs.
It is one thing to need money it is another to get it instantly even if you have it in your local bank account. Wallets Africa makes it easy for you to access your funds immediately.

With the array of features and financial services that Wallet Africa offers, you can send funds, receive money, pay bills, purchase airtime and data, and access other financial services online as conveniently as possible.

Wallets Africa is a digital money platform that allows you to carry out several financial transactions from your digital wallet.
Wallets Africa allows you to make seamless transactions without charging you unnecessary fees.
You can pay bills and earn up to 1.5% cash after paying bills and earn 5% cash back on every airtime purchase.
Wallets Africa allows you to send funds to any Nigerian bank account for N8 and no account maintenance fee is charged to your account.
They provide you with magic visa cards to make financial transactions easier. These cards are delivered to your doorstep after you request them.
PROS
Wallet Africa allows you to send money, receive money, pay bills, purchase recharge cards, shop online and make other online payments everywhere with your digital wallets and magic Visa cards.
Wallets Africa offers users free virtual cards to make their online purchases faster and easier.
You can create dollar cards on the app which you can use for international online payments.
The dollar card is free on the app however, you must have up to $10 in your account to create a dollar card on the app.
Wallets Africa charges low transfer fees, cash backs, and other financial services to give users a great digital banking experience.
CONS
You must have a minimum of $10 or the equivalent in Naira before you can create a dollar card.
Download the Wallet Africa app from your mobile play store or app store for androids and iPhones respectively. Install the app, fill in the required details, and follow prompts to create a wallet.
Features/Products on Wallets Africa
Wallets Africa has 3 products listed on the app based on personae:
For People
For Businesses
For Developers
For People: Virtual Nigerian and USD Visa cards are made available to allow online and physical payments easier. In addition, Wallet Africa allows people to earn cash back from some of the transactions made on the app, you can send money to other banks in Nigeria for just N8 as well as pay bills and earn money while at it. You can earn as much as 1.5% on all bill payments and 5% on every airtime purchase. You can also receive money from 3 different virtual account numbers that are linked to your account.
For Business: Wallet Africa offers business owners several services to help them grow and manage their businesses efficiently. You can have up to 3 business account numbers, manage your business cards, and manage your employees' expenses. Waller Africa offers you tools to run your business efficiently
With your virtual business account, you can receive money from your customers seamlessly. You can also create subsidiary accounts for your employees and departments in your organization, and assign cards to them to make it easier to process, carry out and balance business payments. With your Wallet Africa business account, you can easily make transfers to your employees, suppliers, and contractors without the need to join long queues at banks or deal with so much paperwork for the lowest fees.
For Developers: These are a set of well-designed APIs by Wallet Africa developers that allows them to offer financial services to their existing clients through REST APIs. They include;
Payout APIs: This feature allows you to pay out a large number of people at the same time. This saves you time, energy, and money. It also minimizes the probability of making mistakes that could occur when you make individual payments to a large number of people.
Wallet APIs: This allows developers to integrate with Wallet Africa services and also makes it easy for businesses to get paid by their customers conveniently.
Identity APIs: This API is used to verify and ascertain user identity with their BVN to make sure there are no cases of impersonation.
Airtime APIs: This allows you to make online airtime purchases from any network provider on the app with ease.
Wallets Africa is your one-stop shop if you are looking for a digital money app to serve you with several financial services without the need to stress yourself. you can send money, receive money, request payments, pay your employees, have access to business tools to help grow your businesses, and several other financial services as swiftly and convenient as possible.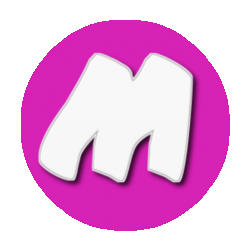 Latest posts by Happiness Crew
(see all)
You are the first in our research hence, we rallies around doing rigorous checks, testing and analysis to help you make a good decision on products and services. Meanwhile, items providers' final views are superior to ours.