Overwood helps you to save, invest, and grow your funds through a community-led pool approach.
It is an online Investment and savings platform that pulls people together to invest their funds in high and great-return investment products.

It pulls funds from its users together and ensures necessary diligence is carried out to search for the best investment opportunities to invest the sourced funds. 
Overwood offers 3 main products to its users. They are Prime, Dollar and Child. We will talk extensively about each of these products in this article.
OVERWOOD PRIME
The Prime product is one of the savings packages offered by Overwood. It suits and is compatible with clients who want to save for a long duration or period of time. Clients who are interested in long-term goals but at the same time want to protect their funds from market fluctuations. The risk involved in Overwood Prime is very low and the reward profile is medium.
80% of your complete savings in Prime is spread across dividend-paying money market accounts, 15% goes to other pooled savings options with high rates of returns such as Afro-assets, credit properties, stocks, etc while the 5% that remaining is put into much riskier products that yield a very high level of returns.
The interest rate is up to 12% compounded daily and the minimum amount to deposit in the Prime is 5000 naira. The objective of Prime is to make sure the main amount goes back to the client without being affected by market fluctuations over a set period of time. You can only withdraw from your Prime once a month after which you have saved for 3months before the first withdrawal.
OVERWOOD DOLLAR
The Dollar product is an account designed for clients who want to safeguard their savings from the currency risk inherent with the Nigerian Naira. It is a known fact that Naira has always been subjected to currency devaluation and this affects the worth of your investment in a particular period towards the end duration of your savings.
Imagine the naira devalued at a 30% rate, this means everybody with any assets, cash, properties or savings in Naira is 30% poorer as a result of the devaluation. This dollar-targetted saving helps users to retain the value of their savings by spreading them into US-Dollar-denominated instruments. The users can decide to deposit in naira or dollars. They can also decide to withdraw in Dollars or  Naira (at the exchange rate of that period) but the funds will be held in Dollars. The risk associated with the Dollar is very low and the returns profile is High.
The Overwood dollar is 100% money market investment, the minimum amount to invest is $200 with a minimum top-up of $100, the interest rates are 3%-6% compounded daily and it is associated with the lowest level of risk if compared with the other investment products. The main objective is principal protection and value retainment.
OVERWOOD CHILD
This account is specifically designed for clients with children who are looking to save and grow the money for the kids' present or future education. The resources are pooled together and tailored toward general school fees payments schedules and they usually attract a higher rate of returns.
This children-targetted product attracts about 0.5% interest higher than the Prime to compensate for the less flexibility in withdrawals. It is also a bit more aggressive than Prime because these funds are invested for a longer period with the goal of reserving and security of the funds.
75% of the total savings are spread across returns paying money markets accounts, 20% is put in other pooled savings options that attract higher returns and the remaining 5% is placed in riskier assets with a very high level of returns.
The risk associated with this Child product is very low and the return is medium. This savings plan attracts up to a 12.25 %  interest rate compounded daily and the minimum amount to deposit in the Overwood Child is 5,000 Naira.
The first withdrawal can be made after 9 months after which it takes 3 months to withdraw next. The withdrawal date is between the 1st-15th of every month. Early withdrawals attract a 45% penalty fee on the interest.
PROS
Overwood ensures the Safety of its users' funds comes first.
It offers a good rate of returns on every investment.
The penalty fees do not affect your principal amount.
Your savings accrue returns every day. The gains or interest are paid on a daily basis.
It also offers different investment products from which users can choose which guarantees good returns and safety of funds.
CONS
The minimum amount to invest in the Dollar product is $200.
The Child package is less flexible when it comes to withdrawals.
The penalty fees on earlier withdrawals are quite much.
Overwood is available for both Android phones and Apple mobile devices. All you have to do is go to your PlayStore or AppStore respectively and download the application. Install it on your mobile and proceed to register/sign in after creating an account.
You will be required to fill in and upload some documents, as well as your bank details from which transactions will be processed to verify your identity or you can register directly on the website with your information and next of kin details.
Overwood pulls investors' funds together, selects safe and secure instruments, spreads and reviews to invest in high-yielding investment products.
The minimum amount to invest is 5,000 naira.
Overwood is an online investment platform where you can earn up to 12% of your savings investment per annum.
Interest or dividends accrued are sent to each investor daily  according  to their savings amount.
The platform utilizes the "fund safety" principle as its first core investment principle .
Overwood does not make use of experiment, speculation, or gambling because of fund safety.
Penalty fees on early withdrawals are only charged on the interest and not on the principal amount.
Overwood is one of the FinTech companies that offer several savings and investment opportunities for its clients to save and grow funds while safeguarding their principal amount.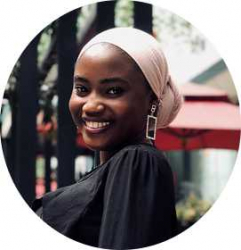 Latest posts by Halimah Idris
(see all)
You are the first in our research hence, we rallies around doing rigorous checks, testing and analysis to help you make a good decision on products and services. Meanwhile, items providers' final views are superior to ours.