Ziing is an online investment platform that eases every potential and current investor into great investment and savings opportunities.
Ziing is on a mission to help clients get to the peak of their financial goals.
It is one thing to work very hard to earn money and it is another thing to make the money work for you.

Investments plans are usually put in place to help clients ease into investments and save for future projects. The platform eases investors into investment and savings plans.

It offers a one-stop online financial store to cater to all your financial needs.
Ziing is a digital platform powered by "Investment One" financial services that enable users to ease into an investment, savings, and other financial services.
It promotes a savings habit among its users as well as offers loan opportunities which depends on eligibility.
This platform also offers features such as the ZSave, ZPlan, ZClub, Asset-backed loans as well as fixed-income deposit investments.
You can invest as little as N100 on most of the plans available on this saving app.
PROS
Ziing is a one-stop online shop that offers you plans to meet all your financial needs.
It provides ease and convenience regarding investment, saving, bill payments, and other financial services.
The minimum amount to invest in Ziing is N100. This makes it easy for individuals to start their investment journey.
It also offers a digital platform to trade on the Nigerian Stock Exchange.
CONS
When a plan is locked on your ZPlan, you can not access it even during emergencies until the maturity date.
Profits on Investments are not guaranteed while trading because the prices of shares fluctuate on a daily basis.
PRODUCTS AND FEATURES OF ZIING
ZClub: This is a savings club where users with a common saving goal come together to save. This feature promotes saving habits, guides users, and rewards consistent savers. It offers a club where you all join together to ensure your savings habits are improved.
ZSave: This allows you to save for any period of time on Ziing platform. Subscribers can decide to save for future projects or keep funds for future or unforeseen circumstances. The minimum that can be invested in your ZSave is N100. The ZSave is designed just like a regular savings account where you can add or withdraw funds anytime without any penalty charges plus you make an interest rate of up to 4% per annum.
Zplan: This is another feature which allows you to save for a minimum of 30 days. Unlike the ZSave, you cannot have access to your funds before the set maturity date else a penalty fee of 25% is charged on your interest accrued. There is a locked and unlocked ZPlan. The locked plan can not be accessed until the Maturity date. The minimum amount to deposit in this plan is N100.
Fixed Income: This is a fixed income deposit investment where you invest a certain amount of money not less than N100,000 for a period of time. The minimum time frame for any fixed income investment on Ziing is one month. A penalty fee of 25% of your interest accrued is charged if an investor liquidates his investment before the set maturity date.
Asset-backed loans: This is a feature that allows its users who are eligible for loans to get an instant digital loan that can be secured by their assets such as abacus, stocks, etc.
To sign up or create an account, all you need to do is;
Download the app from your mobile Playstore or AppStore for Androids and IOS respectively.
Fill in all the required details such as name, active phone number, active email address, date of birth, etc.
Accept the terms and conditions, then proceed to create an account.
Ziing is a user-friendly online platform built to cater to the financial needs of its users. They offer several plans that aim to satisfy your investment needs.
With the Zplan feature on Ziing, users can save for future purposes as well as inculcate discipline in their savings habits.
This is one of the savings platforms that can cater to your savings, investment, trading, payments, and other financial transactions.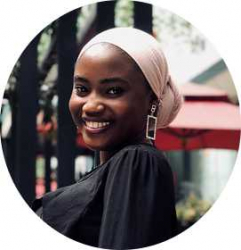 Latest posts by Halimah Idris
(see all)
You are the first in our research hence, we rallies around doing rigorous checks, testing and analysis to help you make a good decision on products and services. Meanwhile, items providers' final views are superior to ours.