Accrue is the investment app that takes beginners from the decision lineup to the execution process.
The decision to start investment comes quite easily but 'talk is cheap' which means actually executing this decision might be difficult, especially for beginners.

It uses the dollar-cost averaging techniques and strategies where a certain fixed amount of dollar is invested in an asset regardless of the asset price for a time frame, this investment solution then uses this strategy to spread risks and minimize the effect of price fluctuations on your investment.

With as little as one dollar, Accrue offers you access to several assets including crypto, stocks etc. 
After creating an account. The App has four main pages— The Home page or Dashboard, The Portfolio page, Explore and the Account Board.
The HOMEPAGE: You can fund your account by choosing the Sendcash, Debit/credit cards, Cashramp or Crypto deposit payment methods. You can also start an investment plan by clicking on the 'Start investment' tab. The Homepage has a tab where you can verify your account by filling out your account details and BVN to verify your identity and avoid cyber attacks and ascertain you are the owner of the account.
The Homepage shows your wallet balance displayed on top of the page, it lists guidelines to help beginners and investors on their investment journey. You could also invite your friends via your referral code from the homepage.
PORTFOLIO: The Portfolio page displays all your invested assets. The investment plans include daily, weekly, biweekly and monthly plans.
It also has a playbook feature which allows clients to choose from an already made playbook or review playbooks that are not yet published.
EXPLORE PAGE: This board shows the available assets you can invest in and a collections tab where investors on Accrue give their opinions on several asset investments.
ACCOUNT PAGE: The account page on Accrue includes settings where you can make changes to your account such as display, email notifications, automated card funding, security etc. The help and support allow you to reach out to the customer support team in cases where you need them. Join Community tab enables the client to join the group of investors on Accrue Telegram and the 'About Accrue' tab allows clients to learn everything from scratch about Accrue.
PROS
Accrue helps beginners to have a seamless and convenient journey when they start their investment
journey.
Accrue charges a breaking fee on any withdrawals made before the maturity date, this ensures financial discipline and helps investors to achieve their financial objectives.
With the use of Dollar-cost averaging strategies, Accrue helps its clients to minimize risks arising from price fluctuations.
There are several payment methods you can choose from while making transactions on the Accrue app.
CONS
Profit is not always guaranteed just like any other investment plan.
You can easily get the app by downloading it on your mobile device through your PlayStore or AppStore depending on whether you use an Android mobile or an iOS device.
Install the app and follow the instruction prompt to fill out every detail you are asked for. Your BVN is also required to verify your identity.
Accrue is a digital investment platform which uses the dollar cost average strategy to help individuals invest and grow wealth to achieve their financial goals and objectives
Accrue is termed the investment for beginners because it offers adequate beginner guidelines for investing in cryptocurrencies and the stock market.
The minimum amount to start investing on Accrue is $1
FLEXI PLAN- This is a feature on Accrue app that allows clients to purchase a one-off lump(mass) amount, it can be bought manually and does not need to be bought repeatedly. The Flexi plan is a feature that allows you to buy a lump sum amount especially when the clients are out to take advantage of the market at a good price.
You can also gift your loved ones on the accrue app. The gifting feature allows you to gift your friends or loved ones investment plans which could also keep appreciating overtime
On Chain transactions is another feature of Accrue. This feature allows transfers of USDT, BTC or ETH from your wallet to others. Thus, instead of withdrawing naira when your investment maturity date reaches, you can make an "on chain transfer"
Crewtag Transfer is a feature of Accrue app that allows clients to send dollars, stocks or crypto assets to their loved ones.
Accrue is one of the investment platforms that offer you several assets to invest in while utilizing the DCA (Dollar Cost Average) techniques to minimize the impacts of price volatility on your investments.
This platform allows its clients to save, spend and auto-invest in high-performance stocks and cryptocurrencies while minimizing the risk effects involved.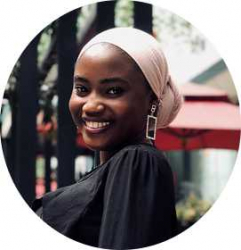 Latest posts by Halimah Idris
(see all)
You are the first in our research hence, we rallies around doing rigorous checks, testing and analysis to help you make a good decision on products and services. Meanwhile, items providers' final views are superior to ours.