Panda TV will be a great display addition to your home, thanks to good picture quality based on tracked reviews on shopping portals.
This TV brand has been known to offer high standard picture quality according to users. It promises to allow you to watch all your favourite movies, shows or internet-based content on a vivid, clear screen that displays perfect vibrant images and videos.

The integrated audio output greatly compliments your visuals and ensures every single sound is played perfectly.
Panda TVs are of different models and prices. This allows you to work with your budget and purchase any model which best suits your preferences.
These televisions are of high-quality performance with a great resolution and add to your home aesthetics beautifully.
It does not matter the genre of movies that piques your interest, it could be documentaries, action-packed, football or any sports show, horror movies, thriller and more, the Panda TV will make sure the displays bring alive your imagination with high-quality resolution images, videos and great sound features.
The images are also characterized by a vibrant and brilliant mix of colours that gives you an awesome watch time.
Panda TV Prices in Nigeria
Here below are the prices of Panda televisions in Nigeria:
| | | |
| --- | --- | --- |
| Screen Size | Price From | Jumia Page |
| 20 Inch | ₦ 48, 000 | |
| 32 Inch | ₦ 61, 000 | |
| 40 Inch | ₦ 85, 000 | |
| 43 Inch | ₦ 85, 000 | |
Panda 20 Inch TV Price in Nigeria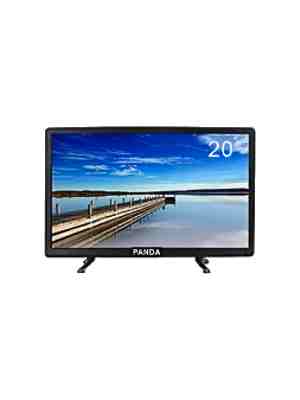 If you want to buy this
The Panda 20 inches full HD TV is a compact size visual display which is designed with modernized features.
This TV allows you to see your favourite movies on a vivid clear screen with high-resolution images and videos. It also comes with a powerful sound system that filters any unnecessary noise and allows you to hear every single sound from your TV. The images are shown in bright colours with every detail seen on the TV.
The Panda 20" inches TV has the following features; a high-resolution 20-inch screen, a USB and HDMI port to plug in your drives and enjoy your favourite movies, it gives you a high-quality definition (HD) picture, a manual user guide, it supports AVI, ASF, MP3, JPEG and other formats, also comes with a remote control to change channels and navigate through the TV functions.
This Panda TV is very affordable, gives you value for your money and you can conveniently place it in a small space in your parlours, offices, hotels, shops, etc.

Panda 32 Inch TV Price in Nigeria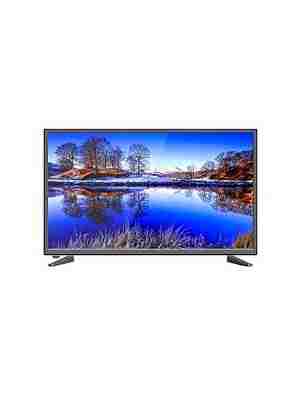 If you want to buy this
The 32 inch Panda TV allows you to watch all your contents in high definition and the sound systems also make sure every sound from the TV is audible.
This Panda 32" inches is characterized by a well designed IPS panel which delivers vibrant colours from all the TV angles.
Considering its price and screen size, it is affordable to own when compared to many television brands of the same screen size available in Nigeria.
Its key features include HD/LED 32" inches screen size, 1920 x 1080 Panel Resolution, Flat design with an antenna and DTV input, satellite card input, AV input, 2 HDMI, USB port, manual user guide, remote control and you will most likely get a free wall bracket with this device.
Panda 40 Inch TV Price in Nigeria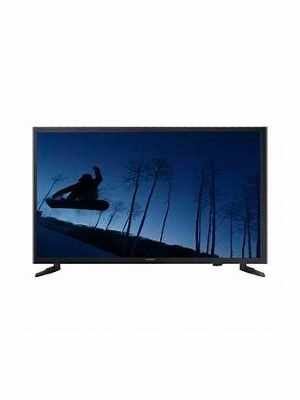 If you want to buy this
Panda has different models of TV and this 40-inch screen-sized design is a great addition to your home.
The TV offers vibrant colours when watching your movies, shows or internet-based content.
This model of Panda TV provides you with high-quality images and videos that give an amazing theatre-like experience. The 40 inches high quality LED TV brings a vibrant display allowing you to experience the action with a good display.
Its key features include a 40 inch LED display screen, antenna input, double USB and HDMI connection ports, on mode power consumption of 35W, annual power consumption of 62kwh, 10W audio output, 2.0 speaker system(ch) and 1366 by 768 high resolution. It also comes with remote control and a manual user guide to guide your TV navigations.
Panda 43 Inch TV Price in Nigeria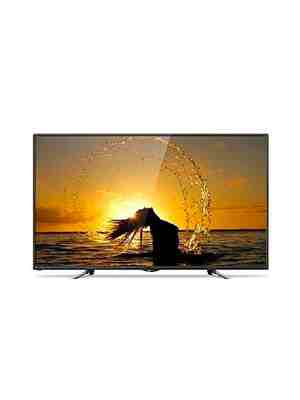 If you want to buy this
This is one of the best Panda products. This 43 inches LED visual display television is of a high standard and gives you the best quality display of pictures, and images with a great sound system for audible sounds.
This Panda TV makes your images look vivid and real on the LED screen with beautiful colours surrounding the screen, thanks to its big screen size and good display providing you with maximum theatre experience.
The television features a 43 inches screen size, full HD(1080p) display resolution, motion rate of 200PQI, 1920 *1080 pixels.
The connectivity that the 43 inches Panda TV supports are 2 USB, 2 HDMI sockets, a composite socket, a component video socket, an s-video socket, a mobile high definition link, an optical connection, a browser for your internet based contents, the ethernet connection is also supported and a 200 by 200 wall bracket is suitable for mounting the TV.
This TV is also characterized by a powerful audio output system which features a Dolby digital + sound system and a 10 by 2 watts RMS power output.
Digital features of this TV include micro dimming, USB Video playback, TVplus digital turner, single-core processor, CI plus store, and Saorview digital view (although this option is only available in Ireland).
Other features include a sleep timer, supports the AVI, MP3, JPEG and ASF formats, remote control, power consumption of 62kWh (annual), standby power consumption of 0.3W etc.
Panda TVs are a good bet when it comes to high-quality design TVs and you could have one of the best experiences when enjoyed with a good soundbar.
The TVs offer you a great theatrical experience right in your sitting rooms, bedrooms, hotel rooms etc. The wide colour enhancer allows your images to fill up the screen with vibrant colours and the audio output enables you to hear every sound detail from your TV.
Panda televisions are packed with amazing modernized technology which adds beautifully to your sitting rooms while bringing alive your imagination on a LED visual display. And based on reviews, these TVs are easy to maintain and navigate which gives you a complete value for your money.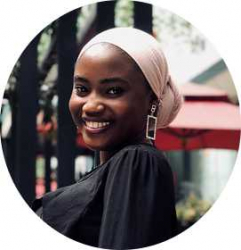 Latest posts by Halimah Idris
(see all)
You are the first in our research hence, we rallies around doing rigorous checks, testing and analysis to help you make a good decision on products and services. Meanwhile, items providers' final views are superior to ours.