Kudabank is an online bank that makes financial activities less strenuous. It is called the "Bank of the free" and has been proven to be very flexible and convenient to explore.
You know how tasking it is to have several activities to complete daily and still have to visit the bank for one monetary issue or the other.

Kudabank eliminates this stress, it is a fully online bank that allows users to perform transactions from the comfort of their homes. This is done with almost no bank charges.
Kudabank issues a free debit card to Its users once they apply for it.
It offers a "earn while you save" feature where you earn up to 15% interest per annum by saving your funds in your account.
The frequency of your savings can be daily, weekly, or monthly. All you have to do is select whatever pan suits your preferences.
Kudabank enables users to track and monitor all the funds in their accounts and with its overdraft, you can have access to a line of credit during urgencies that require funds.
PROS
There are no bank charges on transactions, up to 25 outbound.

You can save while spending.

Kudabank eliminates the stress of going to the bank and joining long queues as well as dealing

with so much paperwork.

Kuda debit cards are issued to customers for free.
You can pay for your utility bills, purchase airtime and make easy money transfers from your

Kudabank app from your homes

.
CONS
Once you withdraw from your fixed savings account, it automatically deletes it.
A daily 0.3% interest is charged on loans or overdrafts.
You have to rely on online customer services if you have an issue with your account because Kudabank does not have a physical location.
You can download the Kudabank app on AppStore or Google Playstore. Install the application, upload all the required documents and follow the prompts to complete the account creation process.
The digital bank requires users to upgrade their account with their BVN as well as a valid Government-issued-user ID.
FEATURES/PRODUCTS OF KUDABANK
The debit cards are issued to customers for free. The card is sent to your address after you apply for it without a fee and without a card maintenance fee charged on it. The debit card can be used in over 3000 ATMs.
This platform also offers users free 25 money transfers every month. This means you can make free transfers 25 times without any transfer fee charged to your account. This translates to saving over N10,000 on transfers per annum.
You can also send funds to others without using an account number. This is done by generating a payment link and paying using the link.
The payment link for transfers has a validity limit and usually expires after 24 hours of generating it.
Spend + Save: This is a feature on the platform that allows you to save while spending. Once you pay for something, you can set aside a certain percentage of money to save as soon as the money leaves your account. This makes it easy to grow your money while spending it. You eat your cake and can still have it.
With this digital bank, customers can lock in a certain amount of funds and get up to 15% interest per year on their fixed savings. However, if you withdraw from your fixed savings account before the set maturity date, it results in losing all the accrued interest on the savings leaving just the principal amount.
Once you make an early withdrawal from your fixed savings account, the fixed savings account is automatically deleted and you are left with your Spend account.
Government regulations require a 10% withholding tax charged on your accrued interests before payout on the set maturity date.
This online bank allows you to create a budget for all your expenses on the app. This makes it easier to track your spent funds and have a clear analysis of what you spend at regular intervals.
Another feature of Kudabank is the Overdraft. Once a user upgrades and uploads all the required documents, and utilizes the platform regularly to pay for bills, purchase airtime, etc. this makes them automatically eligible for the overdraft. The overdraft is a short-term loan offered to users with no paperwork. However, this loan attracts a 0.3% daily interest on the reduced balance.
Kudabank is known for lots of intriguing features. A bank free of charge, 25 free transfers every month as long as you sign up with your BVN(extra transfers cost ₦10), and an overdraft once your account is upgraded and regularly use among several other features.
With its 'invest' option giving you a window to invest in several stocks from foreign exchange markets, it is one of the platforms to diversify your investment portfolios.
It is important to note that the bank has an office branch but does not have a physical banking space for walk-in service.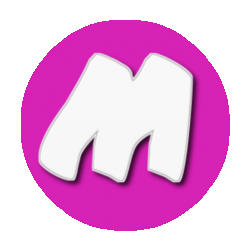 Latest posts by Happiness Crew
(see all)
You are the first in our research hence, we rallies around doing rigorous checks, testing and analysis to help you make a good decision on products and services. Meanwhile, items providers' final views are superior to ours.