Wealth.ng allows you to invest in stocks and other opportunities. Invest in hundreds of Nigerian companies listed on the NSE effortlessly.
This investment gateway provider offers you access to several investment opportunities. It allows you to manage different investment types across a wide range of asset classes.

The platform puts together a range of stocks, mutual funds, real estate, etc., and serves as a guide to help you reach your optimum investment goals and objectives. You can decide to make alterations to your portfolio if you wish.
PROS
It offers various types of investment opportunities ranging across wealth cash, Agriculture,
stocks, securities, Real Estate, etc. It gives you access to the finest investment options.
You do not need to have Investment experience before you can start using the platform.
There are well-trained asset managers and professional investment advisors who guide you through your investment journey.
It is a step closer to achieving financial freedom.
The platform ensures you enjoy competitive returns on your investment.
CONS
You cannot transfer your investments to other users.
Some of the investment options have high minimum investment capital.
Profit is not always guaranteed as the market is susceptible to uncontrollable market forces.
After you decide to use the digital investment platform, you can Go to their official website to start registration or you can also get the mobile app through your mobile PlayStore or AppStore where you can download and install the application directly on your mobile device.
After which you will be required to fill out some details and provide basic personal information as well as your BVN and Bank details to verify your identity.
FEATURES AND INVESTMENT OPTIONS ON WEALTH.ng
This platform is one of the online investment platforms in Nigeria that aid the creation of wealth and its management.
It offers several investment opportunities across different asset ranges such as treasury bills, stocks, bonds, mutual funds, etc.
The platform serves as a step-by-step guide to you as regards your investment goals, however, you are still in complete control over your investment portfolio.
You do not need to manage the different investments on a separate platform instead it allows you to manage them all.
Wealth.ng partners with a recognized and reputable company, Sankore Securities Limited. Sankore Securities Limited is responsible for managing all the investment options, as well as giving investment advice on the platform.
All the asset types you own using the platform are what is termed a 'Portfolio'. Your Portfolio is a mix of all the range of assets you have.
There are currently no fees charged for using the platform and no fees are attached to your investment.
There is a 'Gift' feature on the platform where you can order gifts such as stocks, wealth cash, treasury bills, etc for your friends and loved ones.
The trending products on the platform are the popular investment products among investors on Wealth.ng. You will be able to see what investors are mostly investing on at the period.
WealthNg has played a vital role in ensuring financial freedom is attainable among Individuals in Nigeria. It makes sure several levels of investment and trading opportunities are provided to individuals whether they have prior investment experience or not. Hence, bringing everyone closer to the Nigerian Stock Exchange and investment opportunities.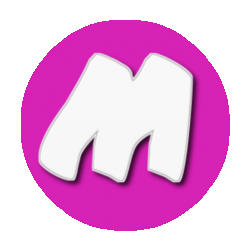 Latest posts by Happiness Crew
(see all)
You are the first in our research hence, we rallies around doing rigorous checks, testing and analysis to help you make a good decision on products and services. Meanwhile, items providers' final views are superior to ours.